Bonded by blood: Cancer survivor meets bone marrow donor who saved her life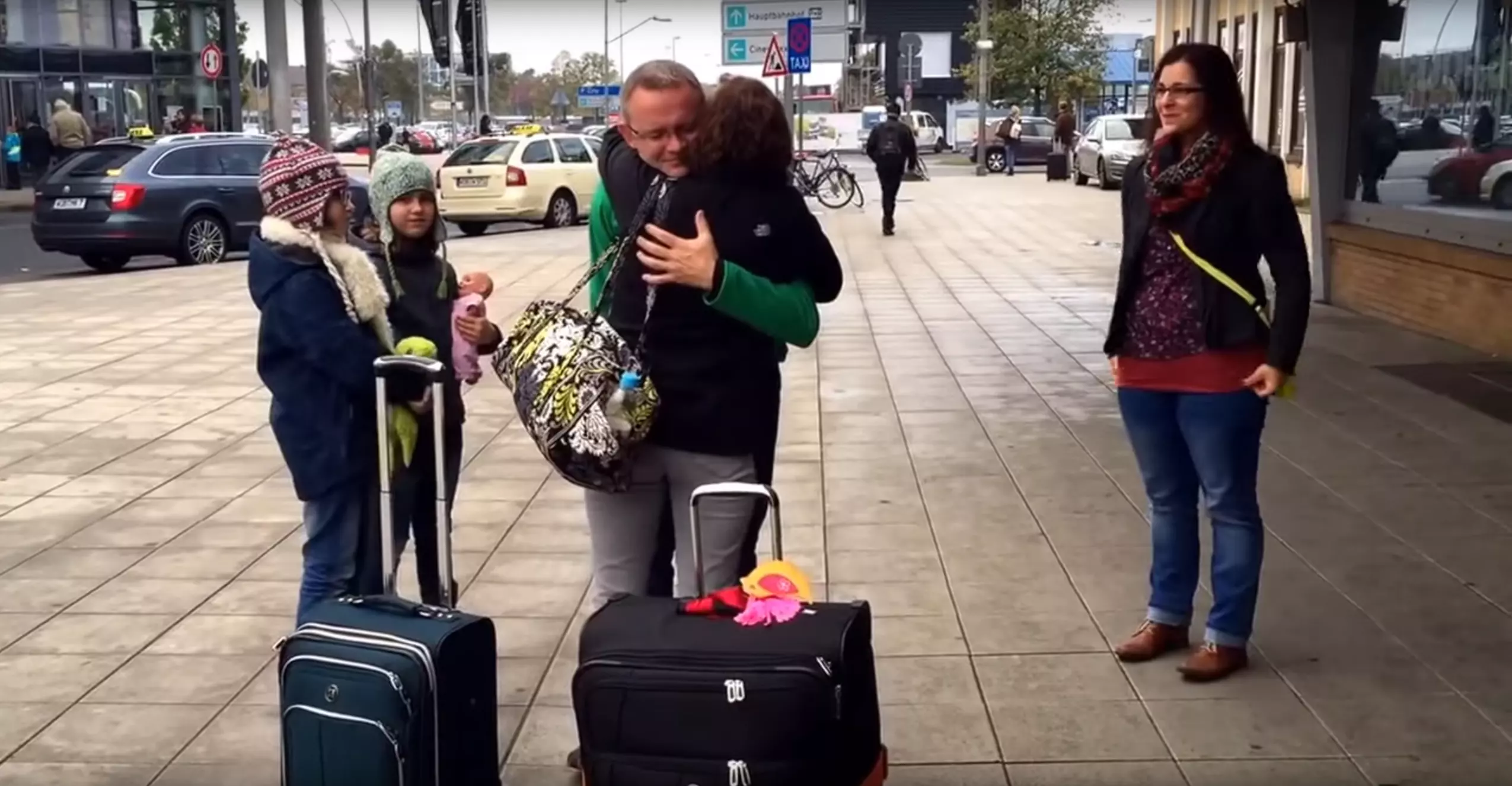 Every person has a story to share. We learn that life is a journey and with every experience, we learn and grow. What makes my journey unique, is that I was given the chance to meet my real life super hero. This is an amazing and emotional journey that began on May 9, 2012.
I was given devastating news at the age of 32, less than one month from my 33rd birthday. I had been diagnosed with an aggressive form of leukemia called Acute Myeloid Leukemia. The odds were against me. I was young, vibrant, ambitious, healthy, and most importantly, a mother to my 6-year-old son, Ridge.
How could I have cancer?
I spent my 33rd birthday undergoing my first, intensive month-long round of chemotherapy, only to find out days before being released that a bone marrow transplant would be necessary to live.
I felt so terrified, in complete and utter shock from the words I had just heard.
Bone marrow transplant was necessary to live.
I have always been a strong person. Full of life, laughter and a positive attitude, and I told myself that day that this wasn't going to be any different. This cancer was not going to win. I will win.
For the next five months, I was in and out of Baylor Charles A. Sammons Cancer Center at Baylor University Medical Center at Dallas. It was a re-occurring schedule — in for two weeks, out for two weeks. My two brothers who live in California and Japan were both tested to see if they were compatible donors, but the results came back as a zero percent match. There was disappointment, but I knew I was in the hands of a great God and there was a plan for me.
September brought great news of joy. A perfect match had been found, and a date for the transplant was scheduled. I would receive my new cells on the fourth of October. But with news, comes a bit of sadness. I didn't have a name or face to put with the person who was saving my life. I knew only three small details. He was a man, in his 40's, and he lived in Germany. Wow! A person from an entire different world was about to give me new life. The chance of watching my sweet boy grow up, go to college, and become a man was finally within reach.
Over the next two years, I would undergo many surgeries from a disease I developed called Avascular Necrosis. Seven surgeries which include a metal rod, plates and screw to fix a badly broken leg, two total hip replacements and two shoulder replacement on my right shoulder. We have an ongoing joke between my family and friends that I am the new age bionic woman. I find that laughter is one of the best medicines for healing.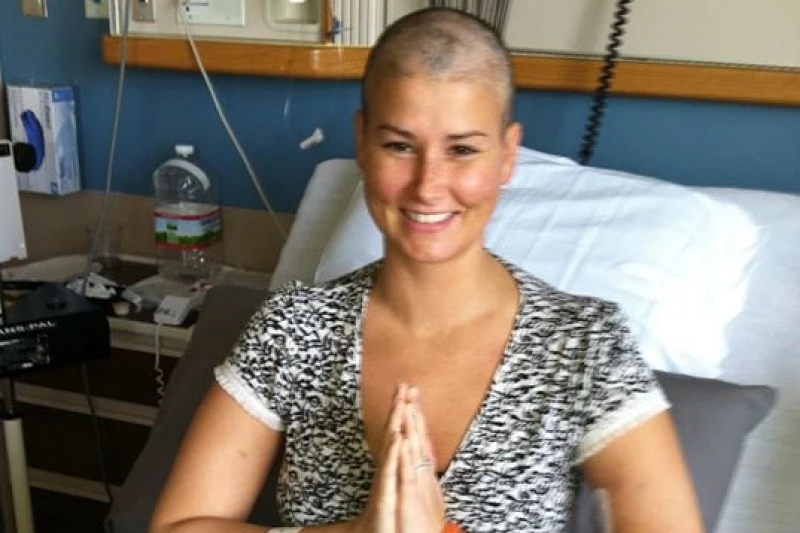 I often thought about this mystery man, this modern day superhero who saved me. I knew from the day I received my new cells that there was a mandatory waiting period of two years to attempt contact with my donor. I signed my consent in June 2015 to authorize the donor registry to release my information hoping that he felt the same way.
On July 8, I awoke to a dinging on my cell phone at 6:45 a.m. The message said, "Hello Jacque, lovely greetings from Germany, Rene". I thought to myself, 'What kind of joke is this?' I asked who it was. The message that followed was the most incredible thing I have ever received. It said, "This is Rene, your donor from Germany." I immediately dropped to the floor and wept the biggest tears of joy. My wish to know who this man was had finally come true.
For the next three months, we exchanged daily emails and many text messages. I don't have any words to even describe the joy and emotions that came over me each and every day. I decided to start a GoFundMe.com page to ask friends and family to help me raise money to meet this man. In less than two months, the funds were raised, and shortly after, I departed from DFW International Airport for the trip of a lifetime to Frankfurt, Germany.
My fiancé and I arrived into Wolfsburg, Germany by train. In front of the train station, we were greeted by my father, followed by an emotional greeting from my sweet 'new brother' Rene, his wife and their 9-year-old daughter. I looked into this man's eyes for only a second before I wrapped my arms around him in an embrace full of gratitude. And I never wanted to let go.
He will forever be my brother and a part of my family. He holds a very special piece of my heart, both physically and emotionally.
As I said earlier, God had a plan. I couldn't have asked for a more special and perfect 'blood brother'. He will forever be my brother and a part of my family. He holds a very special piece of my heart, both physically and emotionally. I spent the next month laughing, crying, drinking coffee, eating cake, crying more, hugging and just being with this amazing family who has now welcomed me as one of their own.
We still speak regularly through emails, messages and video chats thanks to the new world of technology. I am still trying hard to keep my promise of learning German, and he is speaking better English each and every day. It's amazing how with our bond, language and communication have never been an issue.
My life has been forever changed in ways unimaginable. If this journey has taught me one thing, it is the power of the mind. You truly have to believe that anything is possible if you just put your mind to it. This power has led me to overcome the worst of fears, the years of physical pain, and given me the courage to finally say, "I have won."
This post was contributed by Jacque Brohawn, a bone marrow transplant recipient at Baylor University Medical Center at Dallas.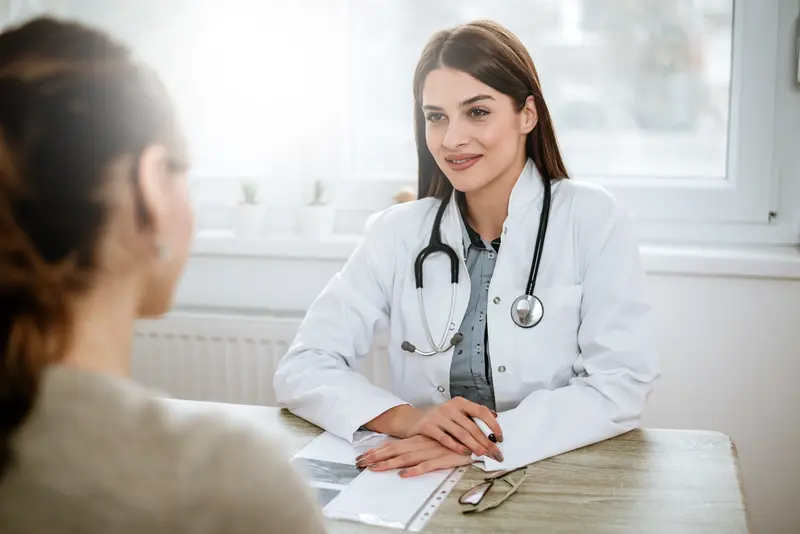 We make it easy.
Healthcare doesn't have to be difficult. We're constantly finding ways to make it easy so that you can get Better and stay that way.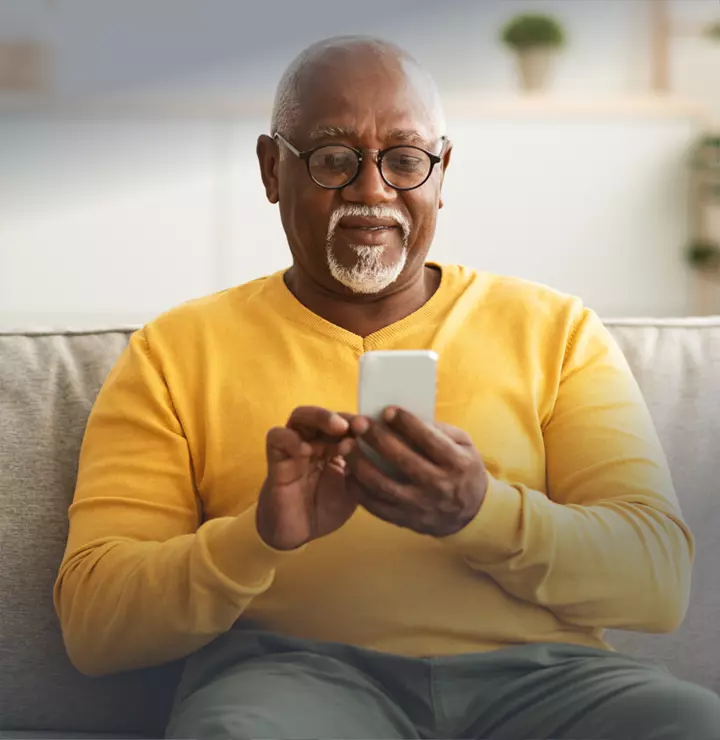 Better

tools make it easier
We all have different healthcare needs. Handle them your way with the MyBSWHealth app. Download the app today and take a hands-on approach to your healthcare.