From story to art: How a heart transplant changed Tim's life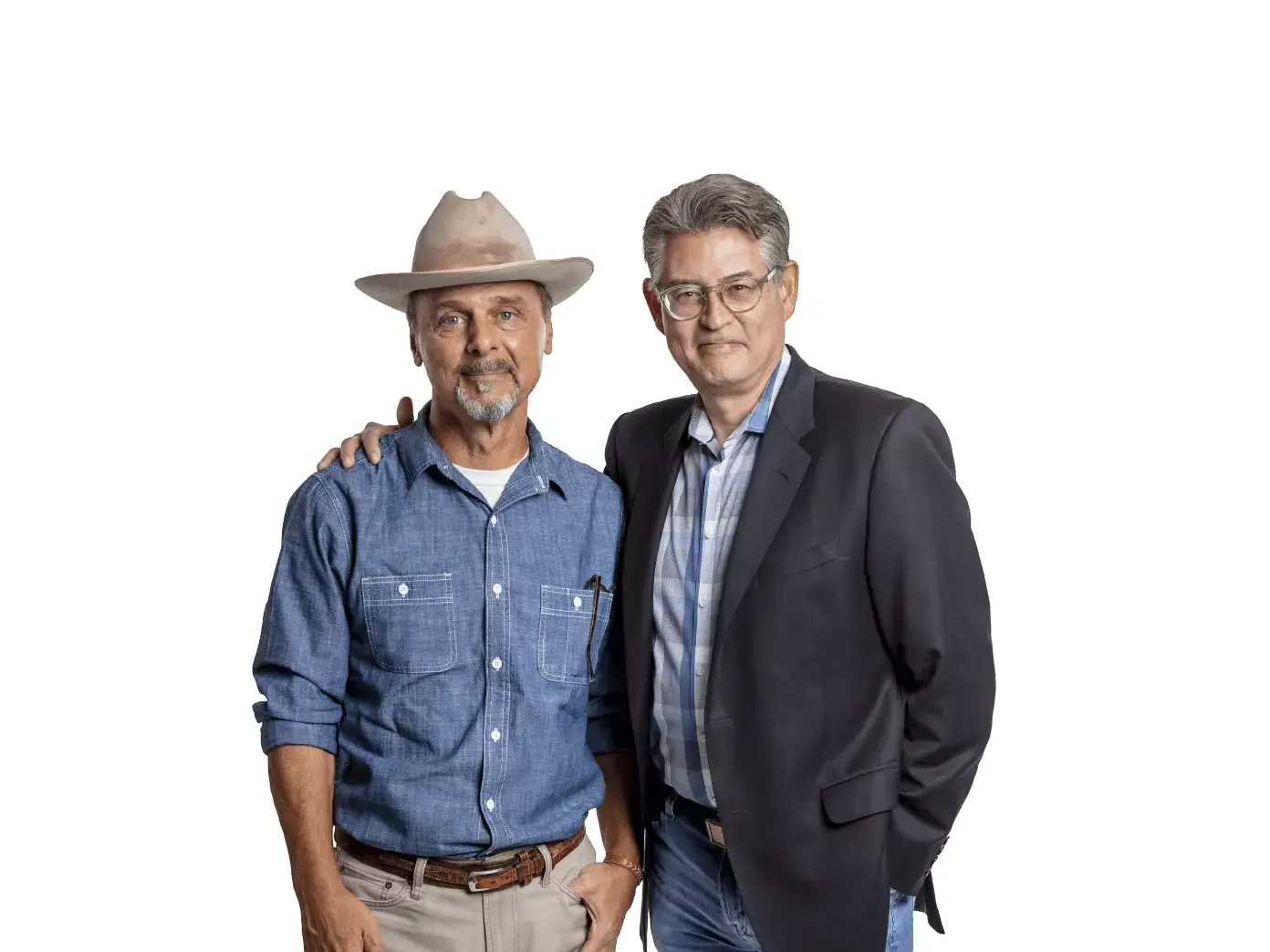 Our patients inspire us to get better at our craft every day. Inspired by their stories, we challenged local artists to create unique works of heart. That's how Tim Gallagher and Jon Flaming met — at the intersection of art and medicine.
Tim Gallagher is the first to admit that he is a lucky man. Heart attacks have a powerful way of shifting priorities and changing perspectives, which is exactly what happened for Tim.
At 56, he was a self-proclaimed "hard driving businessman." But after a lifesaving heart transplant, Tim found himself living with a newfound gratitude for life's small joys. It's that depth of gratitude that would inspire artist Jon Flaming to put Tim's story to canvas.
The Story: Receiving the ultimate gift
When he began experiencing symptoms of a heart attack — fatigue and tightness in the chest — Tim knew something was wrong. He suffered a widowmaker heart attack, causing massive damage and leaving the left ventricle of his heart 100 percent blocked.
With Tim's health quickly deteriorating, Tim's wife Terri inquired about obtaining a second opinion. Shelley Hall, MD, chief of transplant cardiology at Baylor University Medical Center, agreed to take his case. It was quickly decided that a heart transplant was Tim's best option.
Fortunately for Tim, the right donor heart came along and his care team worked quickly to save his life. The miracle of his survival and the new life he has been gifted is not lost on him.
"My life began when someone else's ended. It's the ultimate gift," Tim said. "Every day really is a blessing."
"It's just incredible that I'm still here," he said. "I got to see my son graduate from high school, attend college and participate in a lot of great things. That's a gift. Not too many people get a second chance."
Post-transplant life looks a bit different for Tim, who is determined to take good care of his new heart. His days are more mundane, and he has learned to embrace exercise and healthy eating.
"My wife keeps me drinking green juice and eating healthy," he said.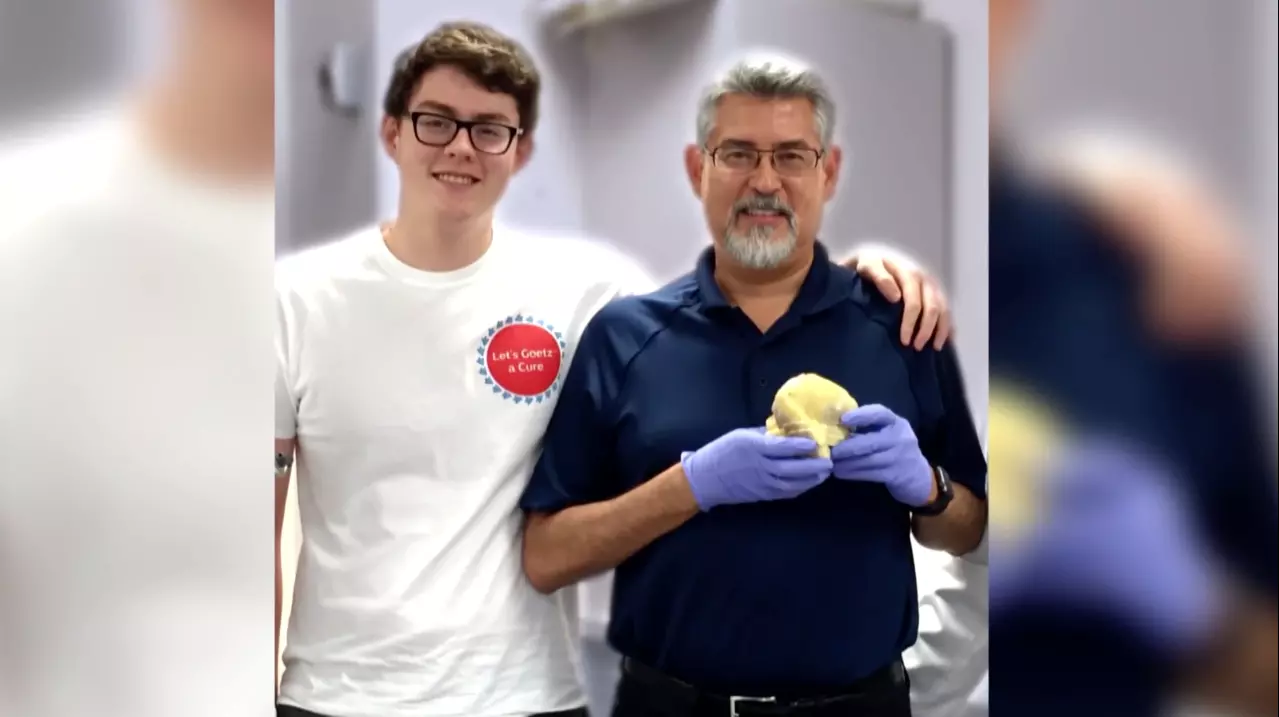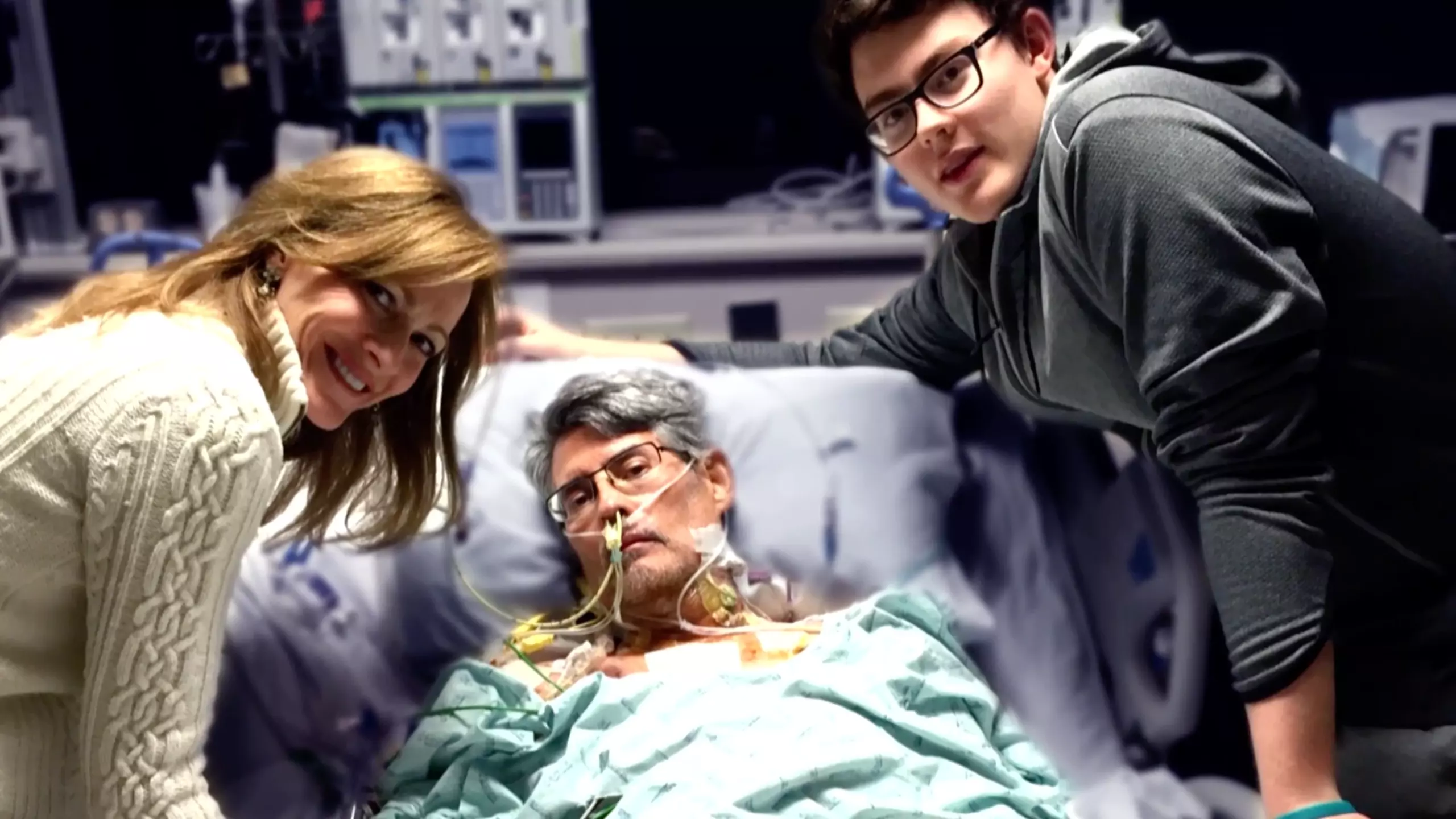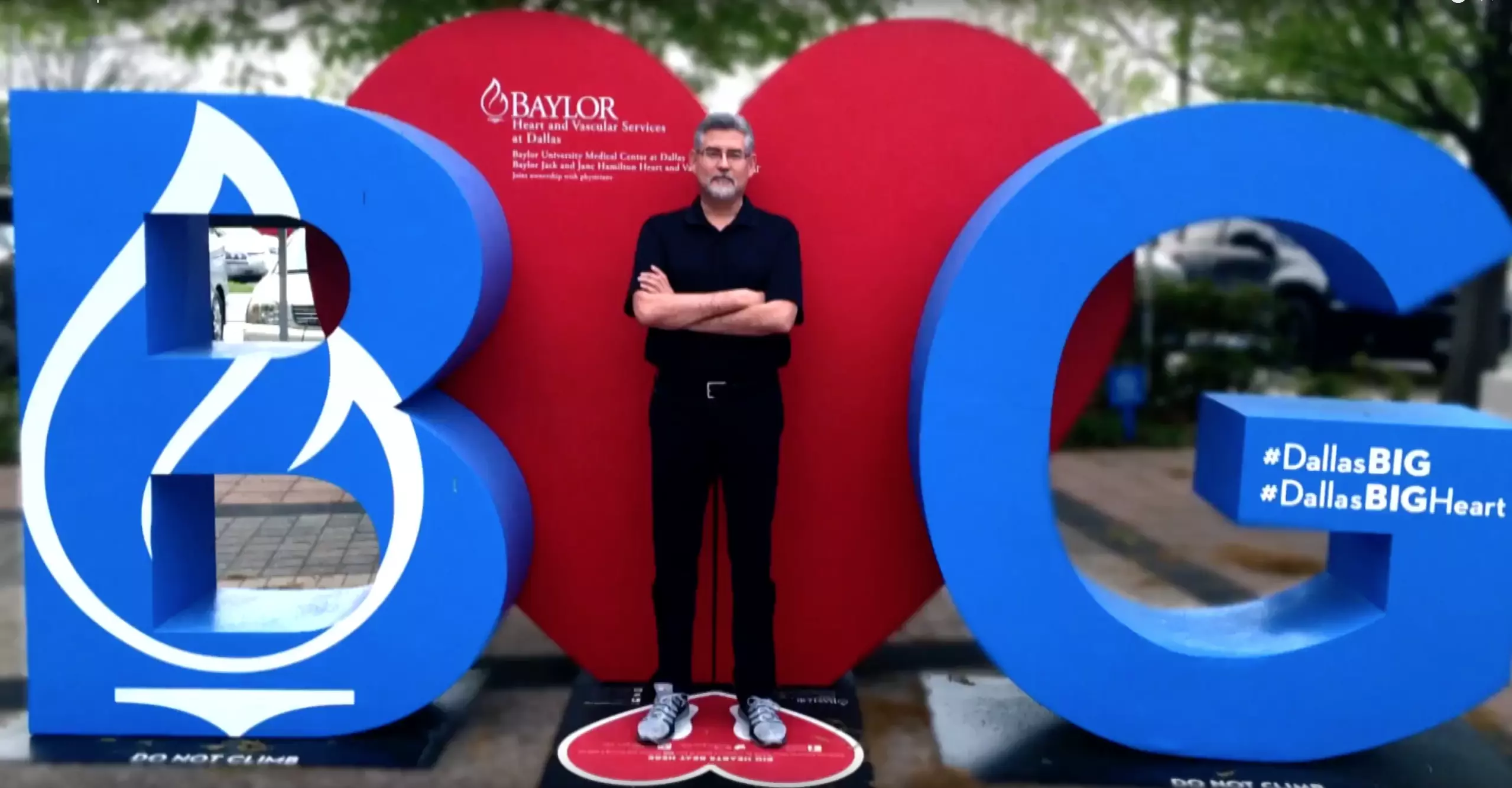 Tim hopes to meet his donor's family one day to thank them for giving this ultimate gift. He and his wife have discovered a passion for fundraising and spreading the word about heart health and the power of organ donation.
"My life began when someone else's ended. It's the ultimate gift," Tim said. "Every day really is a blessing."
The Art: Illustrating Tim's grateful heart
Artist Jon Flaming describes his work as "modern folk." He typically focuses his pieces on Texas — the people, places and things of his beloved Lone Star State. Although his recent creation is stylistically in line with the rest of his work, Jon hopes this piece communicates an even greater message.
"I want to be a part of something that is healing and ultimately bigger than just the art," he said.
"I want to be a part of something that is healing and ultimately bigger than just the art," he said.
Moved by Tim's miraculous story of survival and second cance, Jon got to work. Using oil paints, he crafted a beautiful work of art that depicts the depth of Tim's gratitude and the hope of new life through organ donation.
"After hearing Tim's grateful heart, I wanted to place the main focus on the donor, the large figure in my painting, and make the recipient smaller," Jon said. "The smaller figure suggests a humble and grateful attitude. The large figure is symbolic of the magnitude of the gift — the gift of life — given by someone who chose to give without ever knowing who would receive that gift."
Related: Giving the gift of life
In the beginning, Tim wasn't quite sure what to expect from the artwork. What would it look like? How could a piece of art possibly convey such a lifechanging and emotional experience?
When Jon finally revealed the painting to Tim and Terri, it was a powerful moment.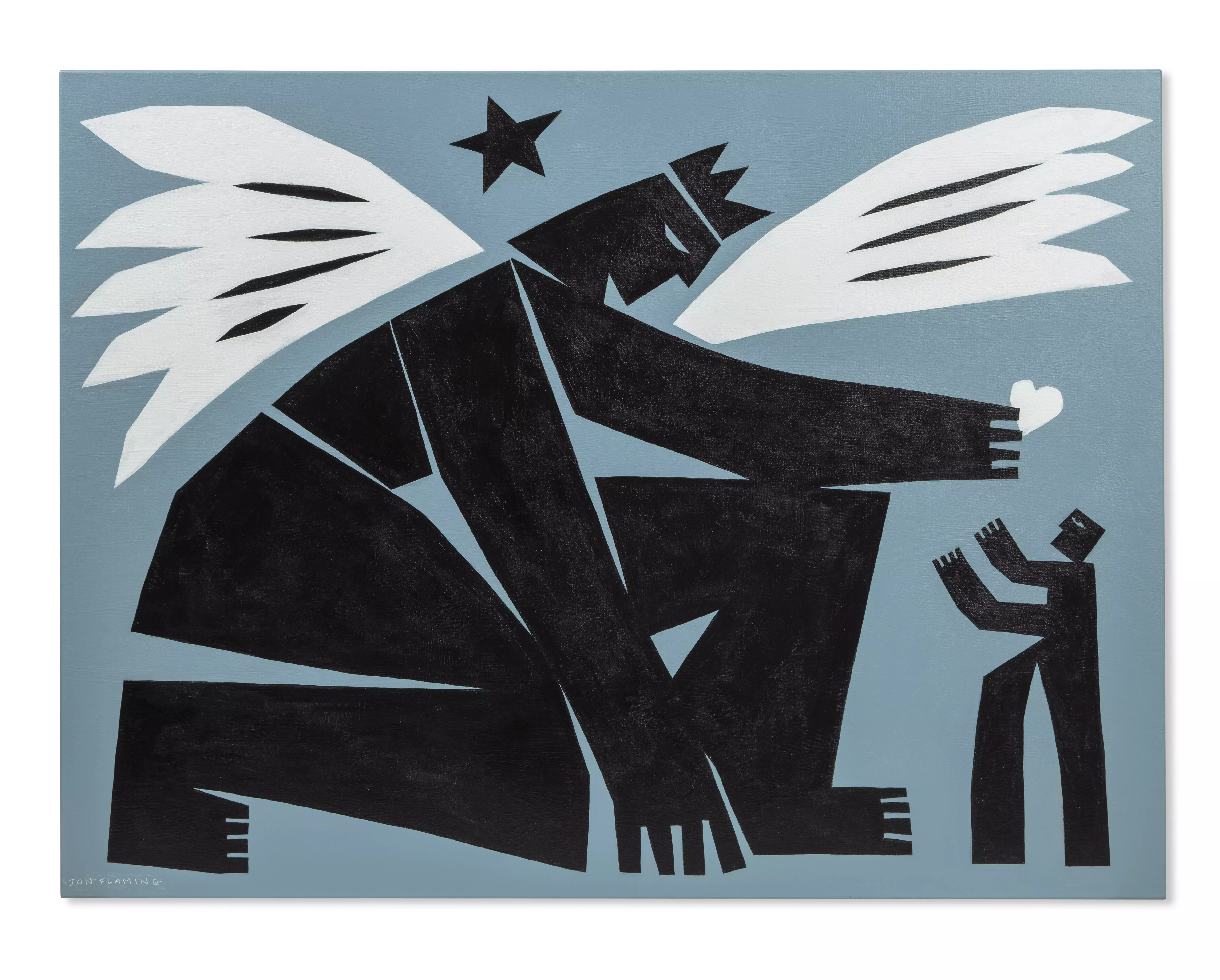 "I'm speechless," he said to Jon. "This is incredible."
Depicting Tim humbly receiving the ultimate gift, the painting communicates his new outlook on life and the message he hopes to share with all who hear his story.
"We all walk around every day and really forget all the gifts we receive day to day," he said. "Most people don't take care of their health. We get busy and we forget about it. I think people really do need to be reminded that life is a precious thing."
Discover more works of heart, inspired by patients like Tim.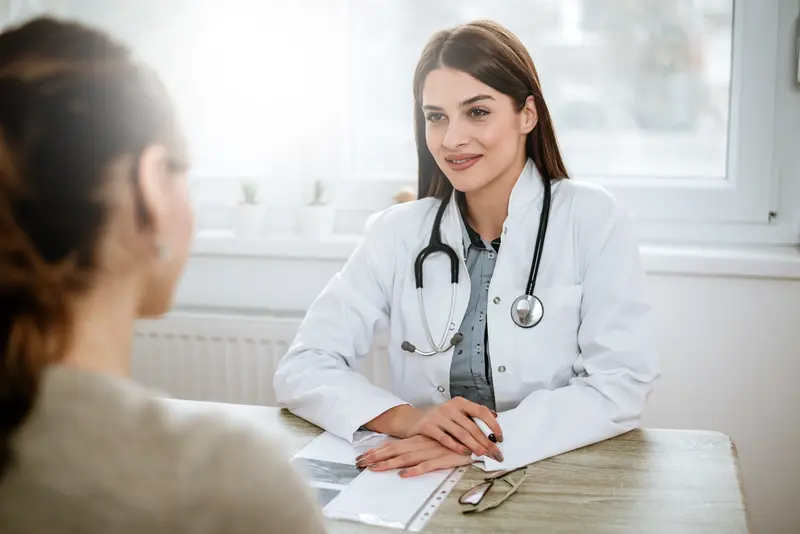 We make it easy.
Healthcare doesn't have to be difficult. We're constantly finding ways to make it easy so that you can get Better and stay that way.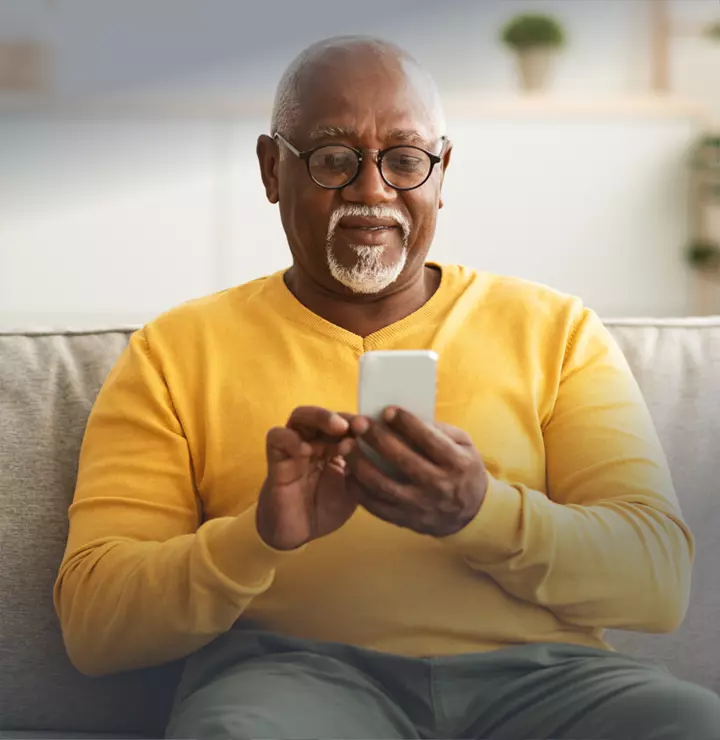 Better

tools make it easier
We all have different healthcare needs. Handle them your way with the MyBSWHealth app. Download the app today and take a hands-on approach to your healthcare.