Healthy snacks and recipes for Super Bowl Sunday
Super Bowl Sunday is a day when many of us chow down on our favorite snacks while we root for our favorite team. But don't let the Super Bowl undo your New Year's resolutions. Cheer for your team while keeping on track with these tips from Baylor Scott & White Clinic – Round Rock dietitian Karla Luna, RD:
Keep food in another room instead of in front of the TV. Fill up a small snack plate and then sit down. You may just notice how many times you are getting up!
Plan for a halftime meal instead of serving a lot of snacks. Make health chili (see recipes below) and serve with onions and low-fat or fat-free sour cream. Have baked corn chips on the side, along with fruit and salad. A warm chili taco salad with lots of lettuce, tomatoes, and chili with salsa as dressing and a few crushed baked chips on tops is a filling and healthy meal.
Serve a variety of cut-up fruit with yogurt as a dip.
As a fun serving option, shish kabob veggies and fruit.
Use hummus as a dip for vegetables or whole wheat pitas.
Wrap whole wheat tortillas, fat-free refried beans, lettuce, and tomato. Add a dab of guacamole dip. Skip the cheese or use low-fat or nonfat cheese.
Make turkey wraps: whole wheat tortillas lightly spread with fat-free or low-fat cream cheese, turkey, lettuce and tomato. Wrap them up, cut into small spirals and serve.
Buy mini whole wheat bagels and make bagel pizzas using pizza sauce and low-fat mozzarella. Add chopped up vegetables and bake until cheese is melted.
Serve pretzels with mustard for dipping.
Munch on popcorn: Using a brown paper lunch bag, cover the bottom with kernels and use the popcorn setting on your microwave to pop it up. Limit the margarine and salt.
Buy baked chips instead of regular chips.
Be careful with what you drink! Alcohol has a lot of calories, and can also lower your resolve for healthy eating. Sugared drinks can also add a lot of unwanted calories. Instead, serve sparkling flavored calorie-free water or sugar-free tea or lemonade.
Low-fat Chili Recipe
1 tablespoon olive oil
1 pound ground turkey or chicken (leanest you can find)
Chili seasoning to taste (McCormick is a good one)
1 jar salsa (any kind)
1 16 oz can tomatoes diced
1 16 oz can kidney beans
2 cups water
Diced peppers of all colors, 2 cups
Salt to taste
Low fat Cheddar cheese (garnish)
Minced onions (garnish)
Corn chips
In a large pot, heat olive oil and brown the ground meat.
Add salsa and chili seasoning.
Over medium-high heat, stir for a minute or two cooking the salsa a little (it should bubble).
Add can tomatoes, kidney beans, water, frozen corn and salt. Add more chili powder if desired. Heat on high until it comes to a boil, then lower the heat to medium and simmer for about 20 minutes.
Serve with topped with cheddar cheese and minced onion.
Black Bean Brownies
1 can black beans
3 eggs
3 tbsp canola oil
¼ cup cocoa powder
pinch salt
1 tsp vanilla extract
¾ cup sugar
1tsp baking powder
In a blender add all ingredients. Blend until well pureed. Spray an 8×8 square pan with nonstick spray. Bake in a 350-degree oven for 25-30 minutes.
You can add a ¼ tsp of espresso powder to give you a mocha brownie.
Garlic Parmesan Roasted Chickpeas
2-15 oz reduced sodium garbanzo beans
1 tbsp Olive Oil
1 tsp Minced Garlic
½ tsp Chopped Fresh Thyme
½ tsp Kosher Salt
½ cup Grated Parmesan Cheese
Black Pepper To Taste
Spread garbanzo beans on several layers of paper towels and let dry for about 30 minutes.
Preheat oven to 400 degrees. In a medium bowl, combine oil, garlic, salt, thyme & pepper. Add cheese and stir until crumbly and oil is absorbed. Add garbanzo and toss to coat.
Spread on baking sheet & bake for 45 to 50 minutes, until golden & crispy.
Makes 10 ¼ cup servings. Calories 118, Fat 3g, Carb 15g, Sodium 202 mg.
Mini Polenta Pizza's
1 tube 24ounces precooked, ready to heat Garlic basil Polenta, cut into twelve ½" slices
2 tbsp Sundried Tomato Pesto
½ Roasted Red Bell Pepper cut into thin strips
5 Artichoke hearts, thinly sliced
¾ Cup low-fat shredded Mozzarella cheese
Fresh thyme
Preheat oven to 400 degrees.
Spray the polenta slices lightly with cooking spray and place them on a baking sheet. Bake the polenta for 8 minutes. Turn the polenta slices over and bake for 8 minutes longer. Remove from the oven.
Top each baked polenta with ½ teaspoon pesto, 1 strip of red pepper, artichoke slices and 1 Tablespoon of cheese.
Broil the polenta pizza for about 3 minutes or just until the cheese is melted & light golden.
Makes 12 each. 60 calories, Fat 1.5g, Carb 2.5g, Sodium 140 mg.
Turkey Zucchini Sliders
4 ounces red or golden beet, trimmed, peeled & grated
1 cup plain greek yogurt
11/2 tsp garlic minced
1 tsp dry dill
½ tsp black pepper
1lb ground turkey
⅓ cup grated yellow onion
½ cup grated zucchini
1tsp oregano
¼ tsp kosher salt
cooking spray
8 whole grain slider buns
Prepare sauce: In a medium bowl, mix beet, ¾ cup yogurt, 1tsp garlic, dill, and ¼ tsp pepper, set aside.
In a large bowl, mix turkey, onion, zucchini, remaining ¼ cup yogurt, 1tsp garlic and ¼ tsp pepper, oregano and salt. Form into 8 ⅓ cup patties: with your thumb, make a small depression it the center of each patty.
Mist a non-stick skillet or grill pan with cooking spray and heat on medium. Add patties and cook for 5 minutes. Flip patties and cook until no longer pink in center or an instant read thermometer registers 165F when inserted in center, about 4 minutes.
Serve patties in buns and top each with 1 tbsp sauce.
Makes four servings (2 sliders and 2tbsp sauce).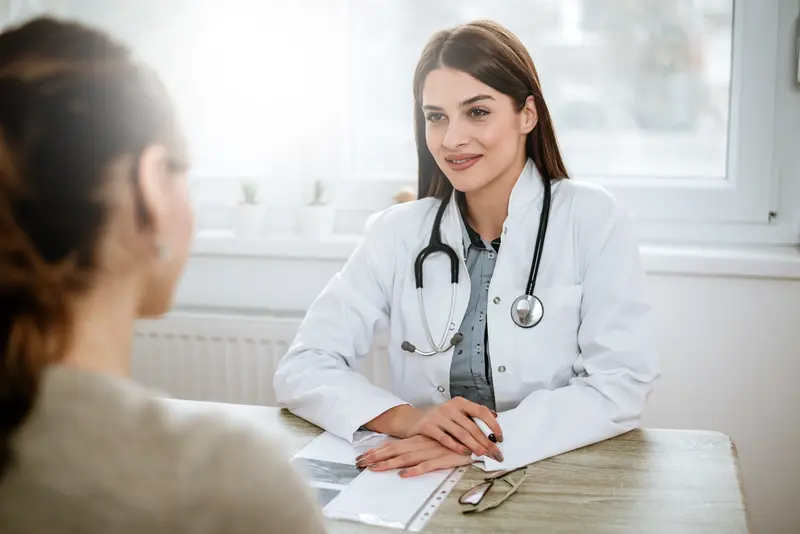 We make it easy.
Healthcare doesn't have to be difficult. We're constantly finding ways to make it easy so that you can get Better and stay that way.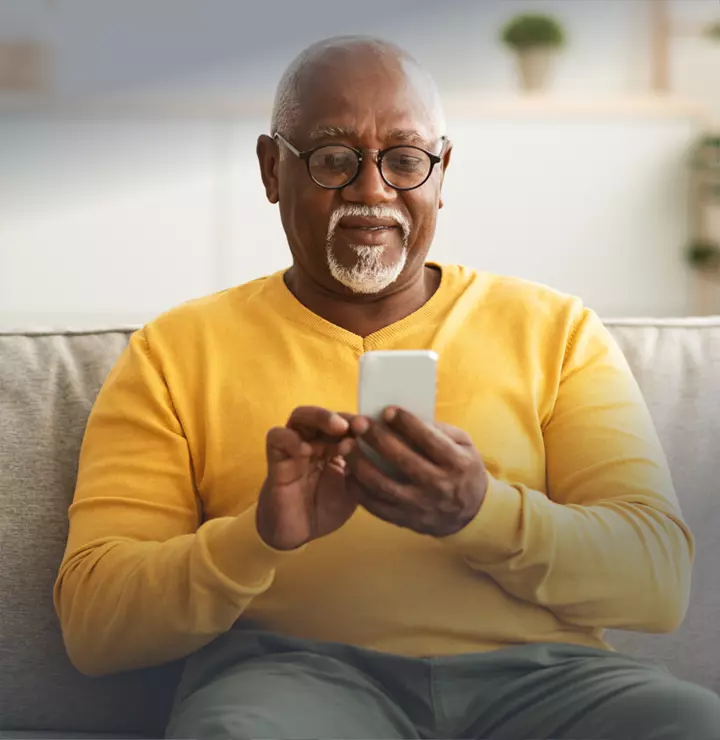 Better

tools make it easier
We all have different healthcare needs. Handle them your way with the MyBSWHealth app. Download the app today and take a hands-on approach to your healthcare.