Medical ID could save your life during emergencies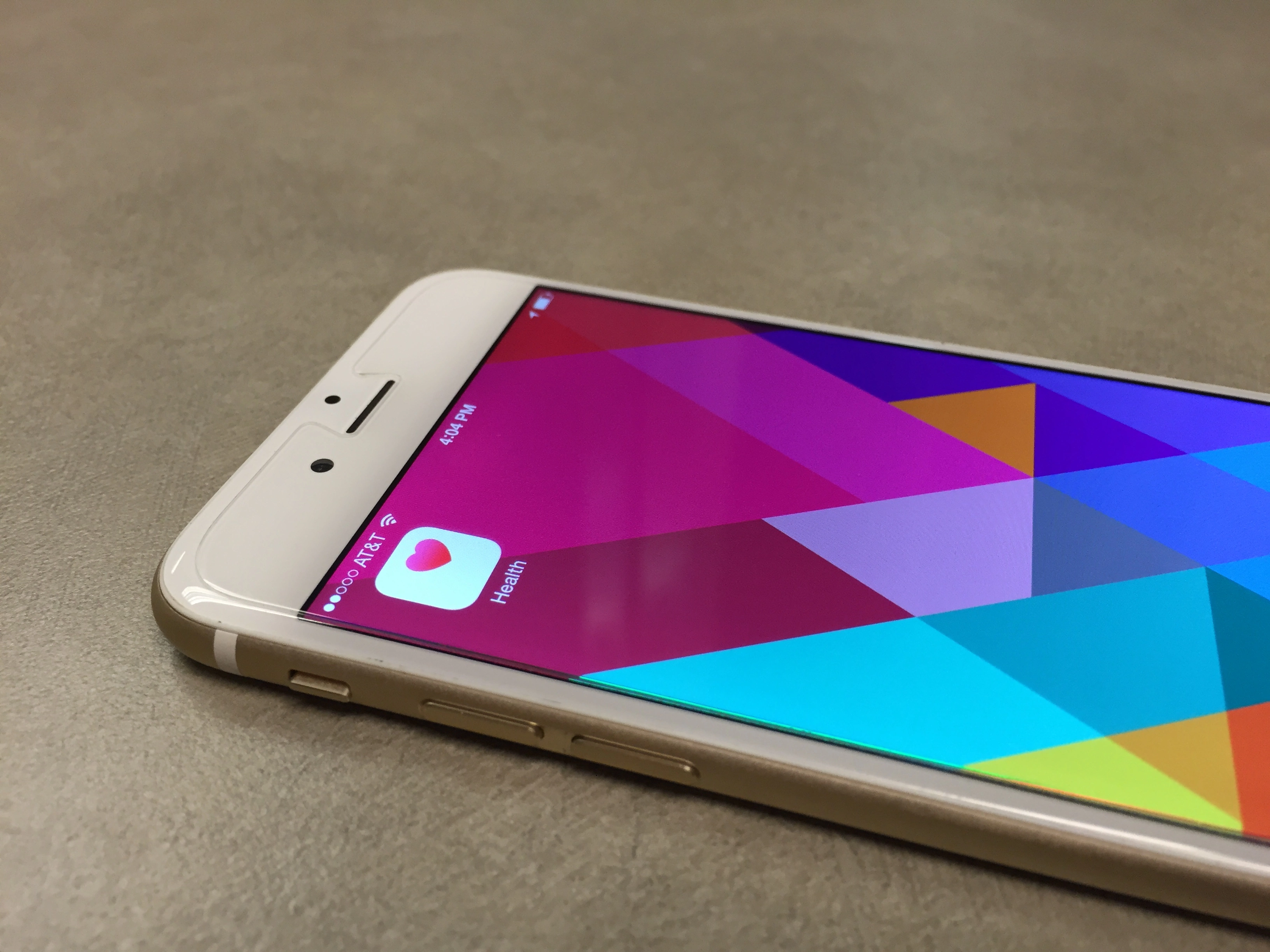 Injuries can occur in a split second and often leave us completely unprepared. Vital information such as past medical history, allergies, and medications is crucial to providing care during a medical emergency and can save valuable seconds.
Providers and first responders at Baylor University Medical Center at Dallas Level I trauma center know how critical this information is and how difficult it can be to acquire, especially when the patient is unconscious on arrival.
Historically, tools such as medical ID wrist bracelets, refrigerator magnets and key chains have been used to provide this vital and life-saving information to medical providers in the case of an emergency. However, these tools are often inconvenient, easy to lose, and typically only considered by the elderly or by patients with significant past medical history. But what if this information could be stored on a device that most of us carry on us already?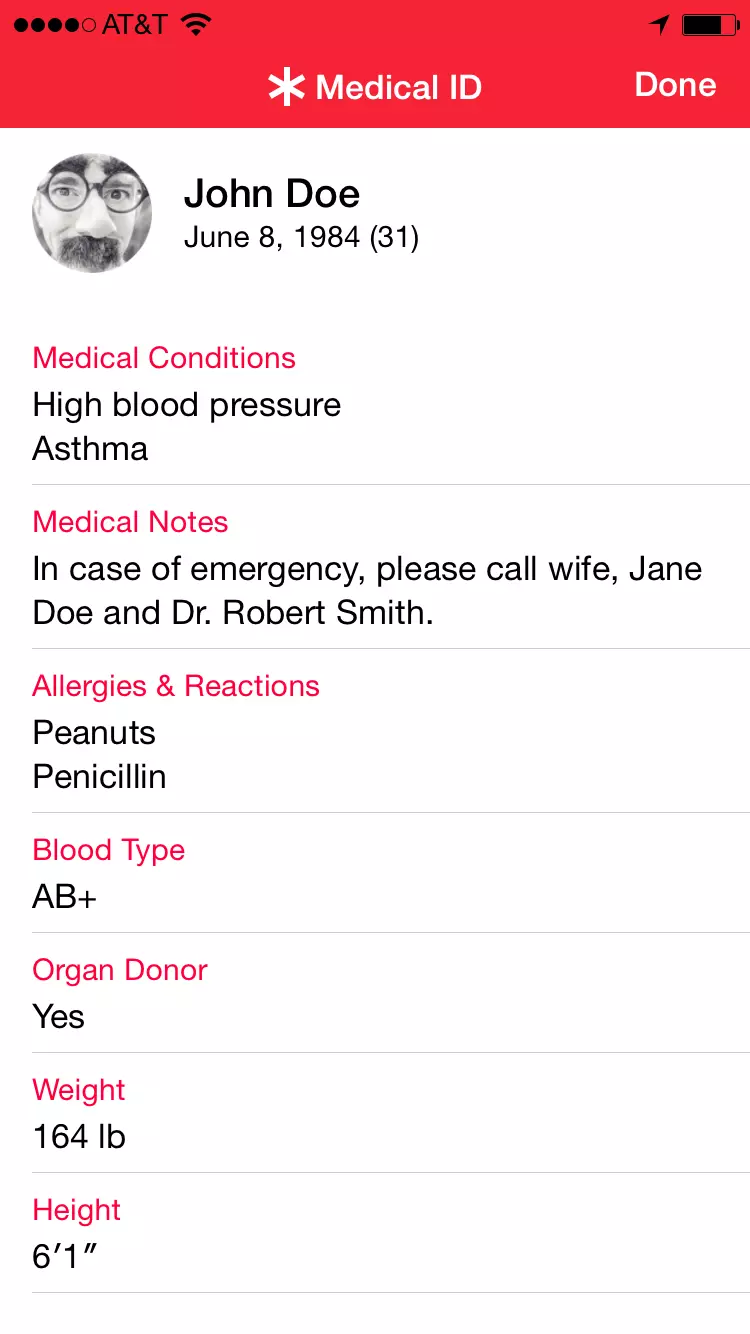 Apple's latest Health application on the new iOS 8 for iPhone does just this. Information such as name, date of birth, medical conditions, medical notes, allergies and reactions, medications, emergency contacts, blood type, organ donor status, weight, height, and photo can all be stored and accessed from a touch of a button on your lock screen. By following just a few simple steps, you can have this information stored on your phone and easily accessible by first responders and medical providers during an emergency, regardless of any passcode security restrictions you may have.
From the iPhone home screen, choose the "Health" application. It is the white app with a pink heart in the top right corner.
You will notice a "Medical ID" option in the tool bar along the bottom of the screen.
An option to "Create Medical ID" will appear and display a screen with fields for you to enter your information into.
If you have a passcode-locked device, ensure that the "Show When Locked" feature is enabled to guarantee that this information can be accessed from your lock screen.
Once complete, test the feature by swiping the lock screen, tapping "Emergency" at the bottom left, and then tapping "Medical ID" on the next screen.
Once created, you can always go back and edit the health information.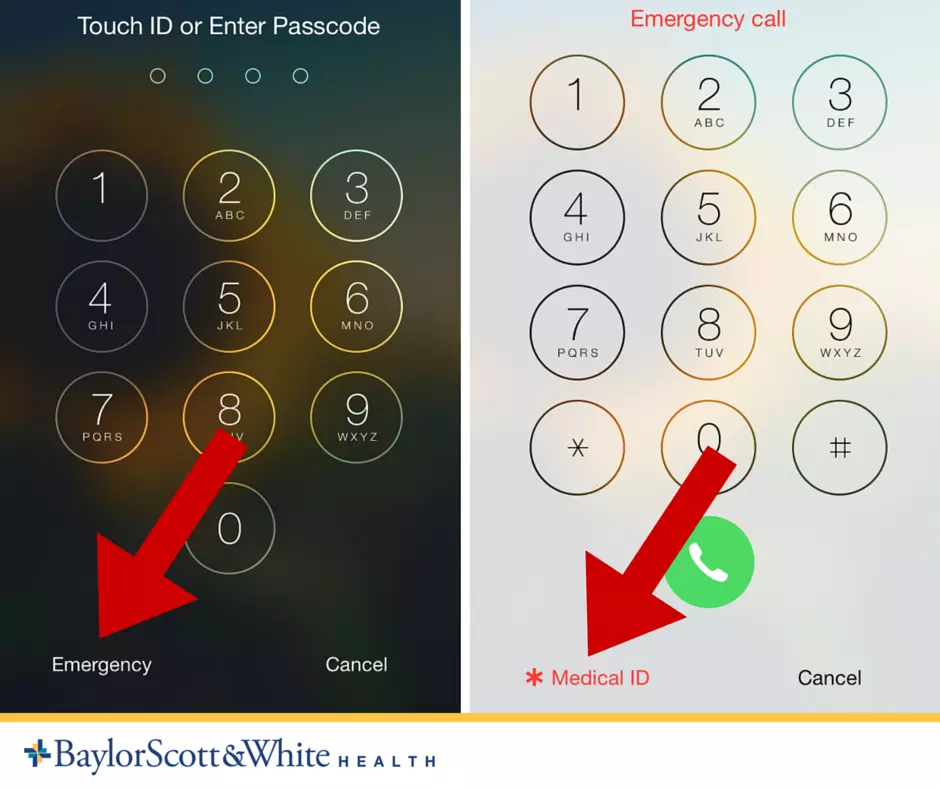 "Unfortunately, many people who come into the emergency department don't have medical ID set up on their phone or don't have an iPhone, but I always look," said Colyn Barry, BSN, RN, CEN, an emergency department nurse at Baylor University Medical Center at Dallas. 
"Adding an 'In Case of Emergency' contact in your phone might be useful, but nowadays, everyone's phone is locked, so it's difficult for emergency responders to access this information," Colyn said. "The medical ID feature is the great alternative if your phone is password protected."
Injuries often catch us off guard and are not something we usually prepare for. However, with just a few simple steps, you can have your health information available and easily accessible during a medical emergency, saving valuable seconds and potentially saving your life.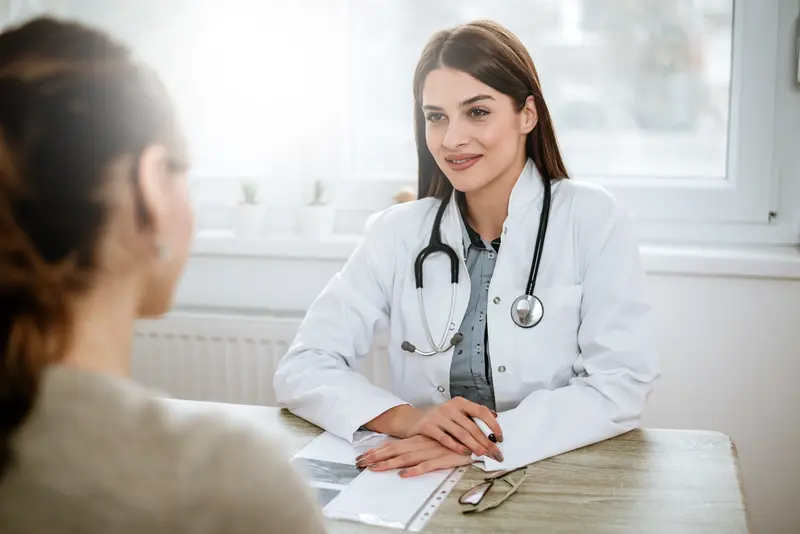 We make it easy.
Healthcare doesn't have to be difficult. We're constantly finding ways to make it easy so that you can get Better and stay that way.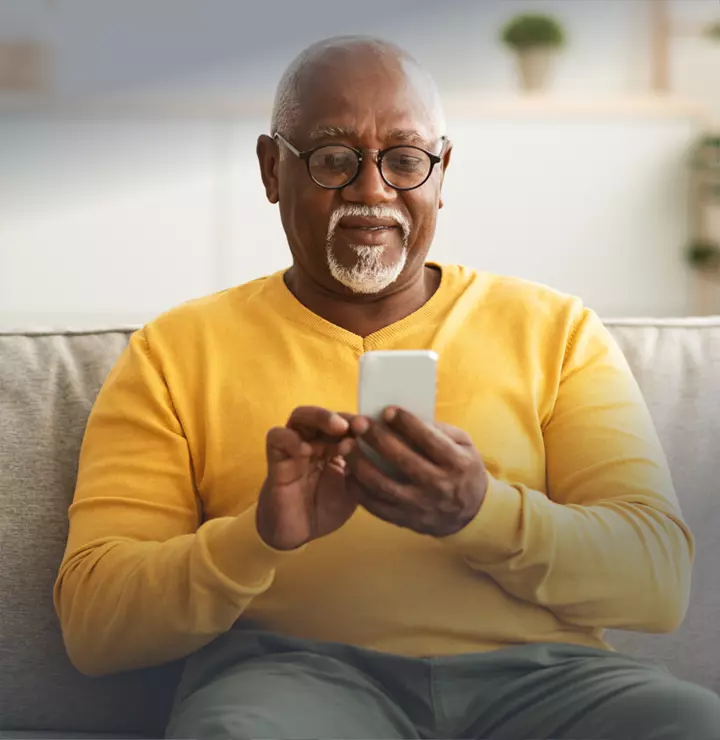 Better

tools make it easier
We all have different healthcare needs. Handle them your way with the MyBSWHealth app. Download the app today and take a hands-on approach to your healthcare.