Pancreatic cancer survivor thankful for clinical trial that saved his life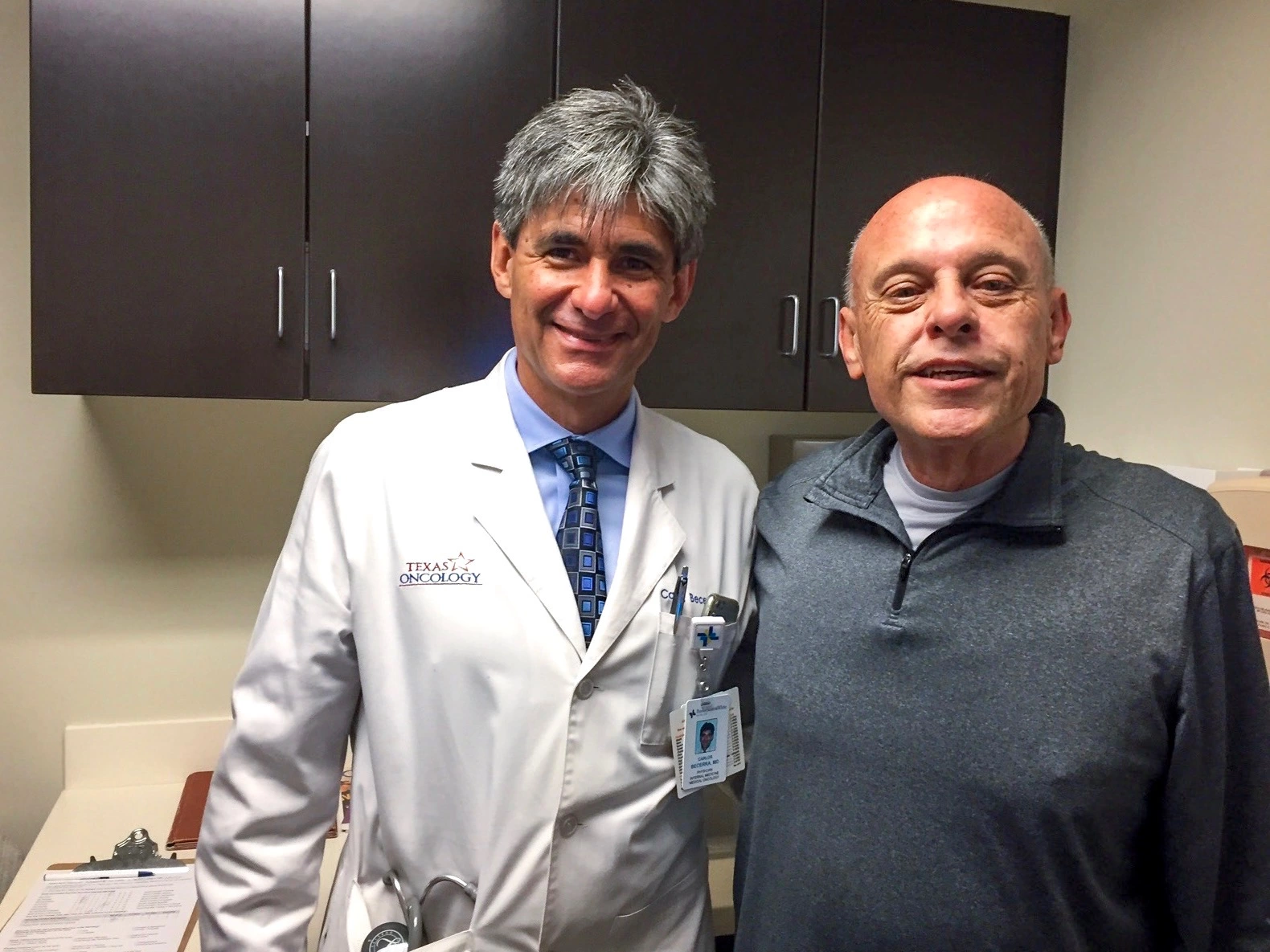 Dec. 15, 2015, is a day Patrick Koennecke will never forget. Now, he simply refers to it as "the date."
The 60-year-old Waxahachie, Texas, resident and warehouse manager was recovering from major back surgery when he began to notice a pain in his upper stomach on the left side. He described it as a broken rib feeling. Deciding the pain wasn't related to his surgery, his back surgeon referred Patrick to a cancer surgeon at Baylor University Medical Center.
That's where he heard the news that forever seared that day in his memory — he had pancreatic cancer.
"You never want to hear that you have cancer, but that's what he told me," Patrick said. "His diagnosis was stage 3 or 4 pancreatic cancer. He told me there was no cure and no treatment available, and because an artery was involved, surgery was too risky and the tumor was inoperable. Even though the news was devastating, I was surprised at how easy it was for us to discuss the diagnosis with the physician."
"There was no cure and no treatment available… Surgery was too risky and the tumor was inoperable."
While much of that day is a blur to Patrick, the one thing he remembers clearly is telling the doctor that he was a fighter and that he needed him to fight for Patrick as well. His doctor promised to fight.
Hope in the form of a clinical trial for pancreatic cancer
Further testing revealed the cancer had not spread and the tumor was the size of a peach seed. But the biopsy showed it was an aggressive form of cancer evidenced in the lymph nodes around his pancreas. Based on the test results, Patrick's doctors told him about a clinical trial Baylor Sammons Cancer Center was initiating thanks to funding from the Jeanne Shelby Fund for Cancer Research of the Communities Foundation of Texas. The trial involved combining a new drug with traditional chemotherapy drugs to treat patients with resectable, potentially resectable or locally advanced pancreatic adenocarcinoma (PDAC).
Patrick was the first patient of 16 to enroll in the study.
He and his family celebrated the holidays as he prepared for his first treatment in mid-January 2016. His treatment involved 12 infusion sessions. At first, he continued to work, but he ultimately decided to take time off to focus on his health.
"I didn't know what to expect, but I embarked on this journey with prayer and support from my family, my co-workers and my community," he said. "By early spring, I began to receive an outpouring of prayers and support from a wide network of friends, some of whom I hadn't talked to in years."
A good friend and co-worker even started the "Team PK" drive, which included purple Team PK T-shirts and wrist bands.
"I didn't have the words to describe how thankful I was to receive this kind of outpouring and support for the battle I was waging against this disease," Patrick said.
Continuing the fight against pancreatic cancer
Patrick's daily log book details the tough days as he experienced several treatment side effects, including fatigue, weakness, loss of appetite, fluid retention, upset stomach and neuropathy. Through it all, he kept battling, knowing this was all part of the treatment process.
As the summer approached, he began counting down the treatments. After finishing the 12th treatment, he thought he would have time to recuperate and build up strength for surgery — but his surgeon had a better plan.
A CT scan performed after his last infusion showed better than expected results. The tumor had shrunk, making surgery possible. The surgery involved removing a large portion of his pancreas and spleen, and rerouting some arteries. Patrick remembers having complete confidence in the surgeon and knowing that he was in the right place at the right time. The surgery was a success, and the large group of family and friends gathered in the waiting room erupted into joyful celebration.
"I stayed in the hospital for a week," he said. "Two weeks after returning home, I received the news I had been hoping for — the pathology report showed no signs of cancer anywhere."
How did Patrick celebrate his wonderful news? Like all infusion patients who complete their treatment regimen, he banged a gong in the infusion treatment unit. He says he made sure his infusion nurse was there to hear him bang the gong and to help him celebrate.
While he is still dealing with side effects of treatment and surgery, he knows it beats the alternative. He said his doctors created a new him.
"I am more than a year and a half into recovery/remission with no signs of cancer so far," Patrick said. "I am blessed with 'the date.' So many cancer patients don't get this chance."
Patrick said for him, Baylor University Medical Center has been a place of hope.
"I am hoping and praying that the great staff of physicians, nurses and other cancer healthcare professionals at Baylor University Medical Center can continue to create good story dates for generations to come," he said. "This is the place to be if you want the best treatment available for yourself or a loved one. It definitely gives you hope."
Learn more about cancer care and cancer support at Baylor Scott & White Health, or find ways to support fundraising efforts for clinical trials like this.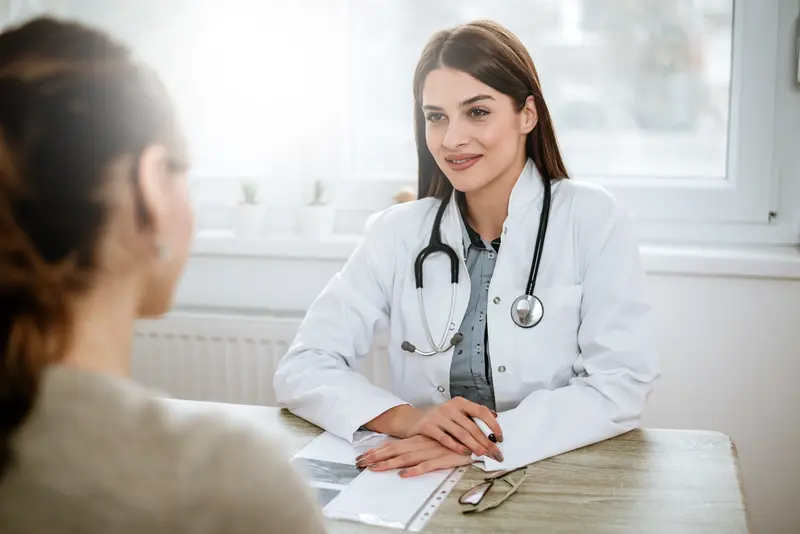 We make it easy.
Healthcare doesn't have to be difficult. We're constantly finding ways to make it easy so that you can get Better and stay that way.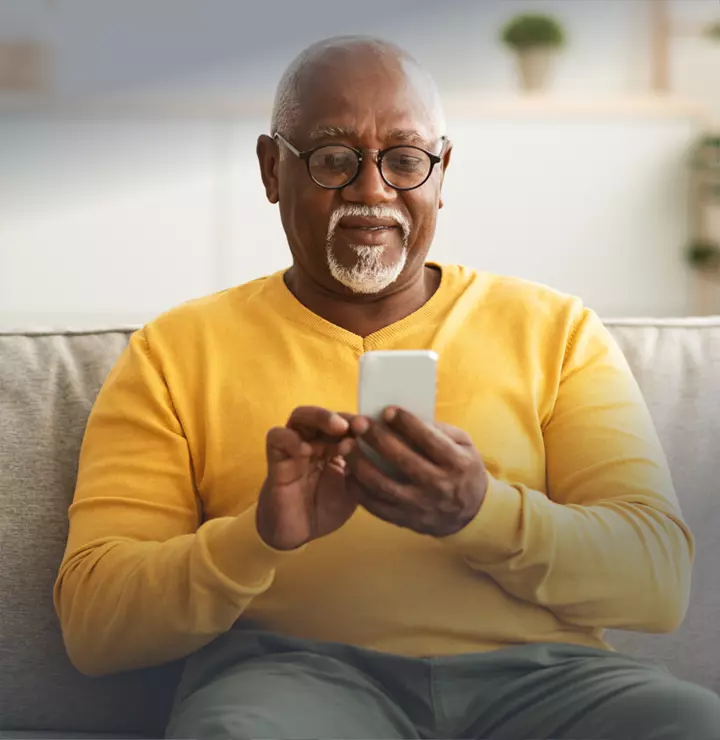 Better

tools make it easier
We all have different healthcare needs. Handle them your way with the MyBSWHealth app. Download the app today and take a hands-on approach to your healthcare.