Swim Across America: Swimming to fight cancer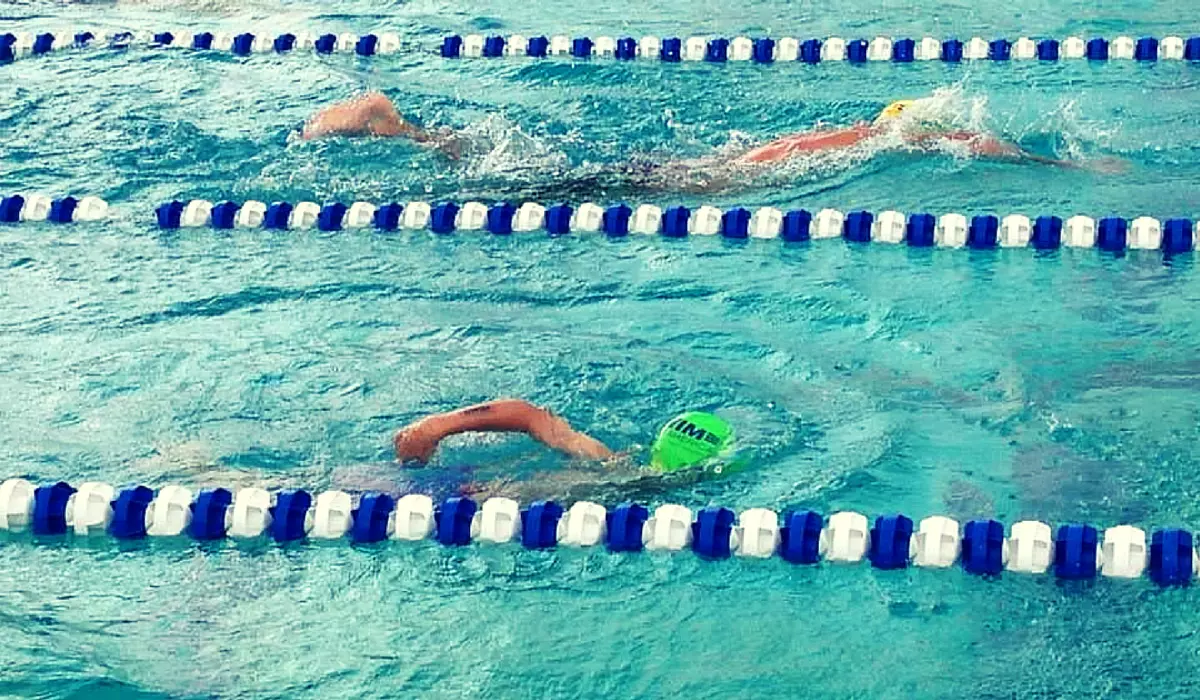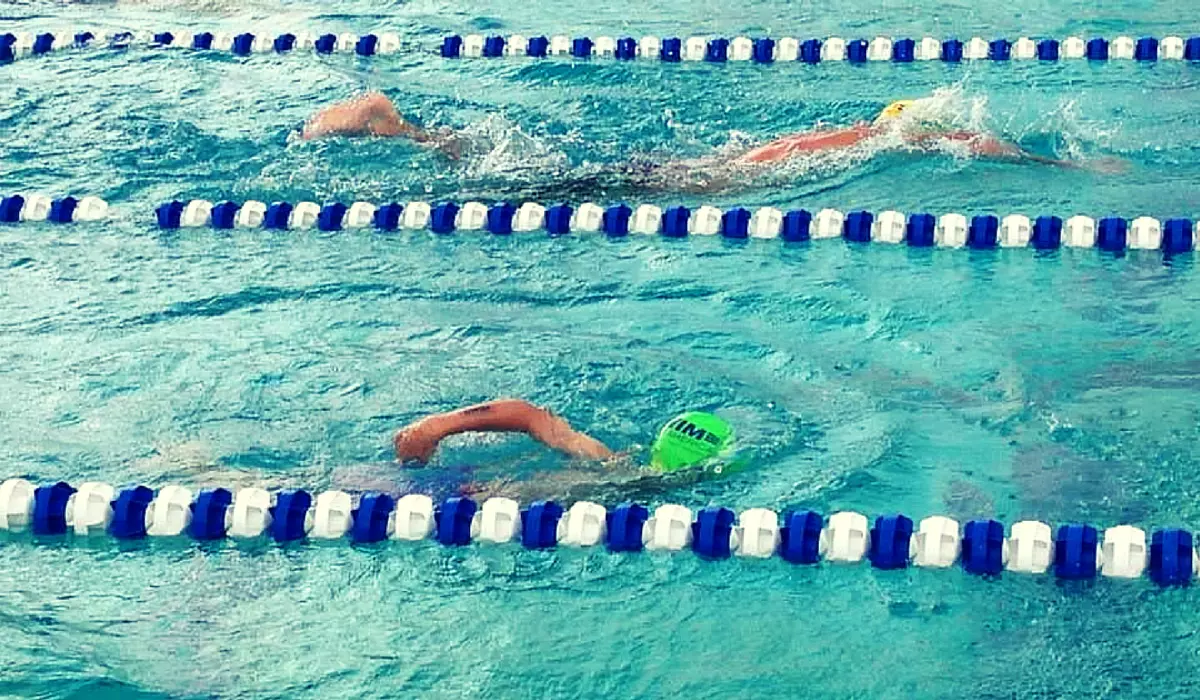 A few years ago, I heard about an event called Swim Across America that was being put on locally to raise money for cancer research and treatment. I saw videos of people–and a dog–swimming in Lake Ray Hubbard for the cause. Those swimmers included former college swimmers and Olympians, but there were also "regular people" who were braving the open water to raise money and awareness. Once I learned more about the event, I realized that some of the swimmers were doctors, nurses, hospital administrators, patients and loved ones… all touched by cancer and all called to participate in this amazing event each year.
The Swim Across America – Dallas open water swim has many different levels of participation, and people return year after year to take part. But for me, the pool swim, to be held this year at Town North YMCA on Sunday, May 31, is the way to go.
And so it will be again this year that I'll swim with the Baylor Scott & White Health team. The first year I swam, I surprised myself by continuing on past the half-mile distance (32 pool laps) I originally signed up for. I ended up swimming a mile, and the adrenaline rush and emotions I felt after completing that swim were indescribable. I remember crying the last laps of the swim, dedicating each of the last four laps to the people I was swimming in honor or memory of.
The final lap was for my mom. She died of cancer two weeks after my ninth birthday. Swimming is something I naturally associate with that time in my life, because the pool was our go-to destination with the babysitters we had both during my mom's cancer battle and after she passed away. Since then, the fear of the word 'cancer' I have felt throughout the years can't be understated. I'm still scared on a regular basis as I read about risk factors or worry about what might be found during routine checkups.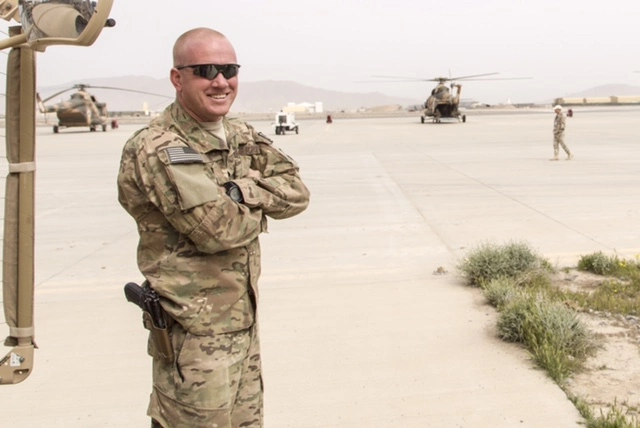 But although the fear still exists, I have felt a greater sense of empowerment ever since I started working for Baylor Health Care System, now part of Baylor Scott & White Health, in 2010. Because of my job, I get to sit in on meetings and hear from our clinicians and researchers – some of whom are known throughout the world for the expertise they bring to their fields. While I have been working here, I learned that through developing a "medical family tree" and working with genetic counselors at Baylor Scott & White, patients can determine if genetic testing or a higher level of surveillance is warranted.
I've learned that the cancer my mom died of can be prevented in part by a vaccine. And even more remarkably, there are additional vaccines and treatments being created in our Baylor Scott & White facilities to take the science of prevention and treatment a step further for these types of cancers.
I've met patients who have lived months or years longer than they initially expected because of clinical trials that were available to them at Baylor Scott & White. And I have seen our system transform the way that diseases are diagnosed and treated so that our patients have a better experience.
Finally, the part that is most comforting of all: our Supportive and Palliative Care Program at Baylor Scott & White Health. The entire mission of the program is to support the patient and their loved ones in a way that makes treatment more tolerable and life more enjoyable throughout the journey of cancer treatment. Patients who have lived through decades of treatment with many different medicines and side effects have found strength and peace through the work of the Supportive and Palliative Care Program.
It is comforting to know that this amazing team at Baylor Scott & White Health is standing by, ready with the best of detection, diagnosis, treatment and research for anyone I love who might be affected by cancer in the years to come. Swim Across America will help Baylor Scott & White continue this great work. The money raised goes to the Innovative Clinical Trials Center now named for Swim Across America at Baylor Charles A. Sammons Cancer Center here in Dallas. The center hosts patients who are participating in Phase I clinical trials, and some of the work being pioneered at the center will go on to help patients around the world as we help to develop newer, more effective treatments for cancer.
So this is where we need your help: If you'd like to join us in the water on May 30 or 31, please visit the Swim Across America Dallas event page. Join us and 'Make Waves to Fight Cancer'!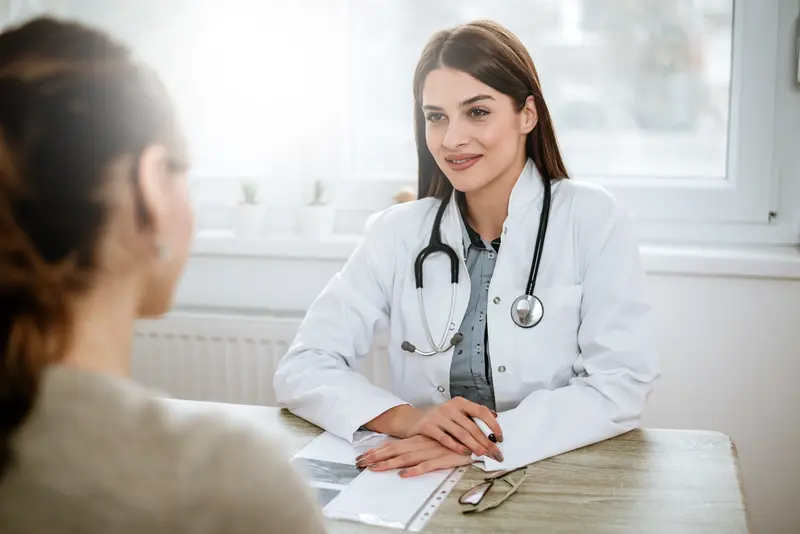 We make it easy.
Healthcare doesn't have to be difficult. We're constantly finding ways to make it easy so that you can get Better and stay that way.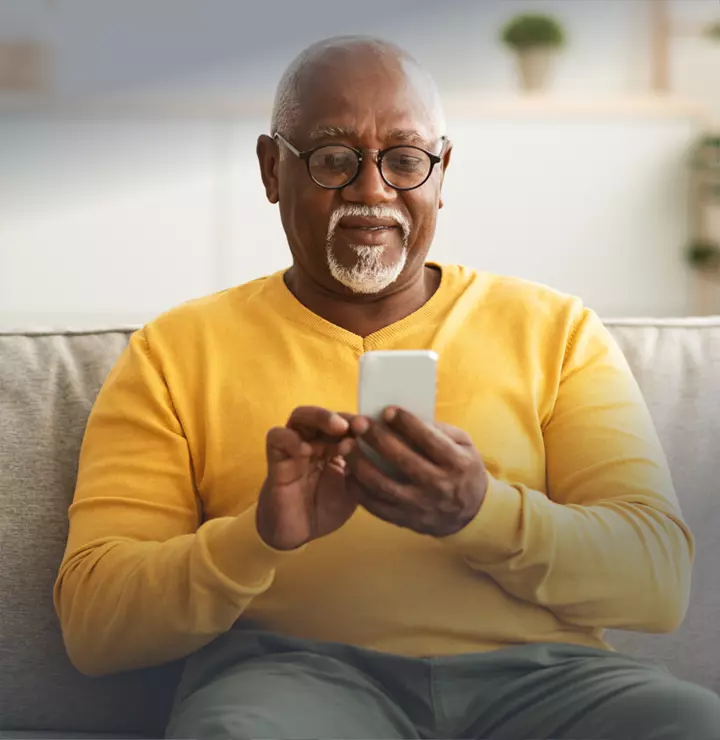 Better

tools make it easier
We all have different healthcare needs. Handle them your way with the MyBSWHealth app. Download the app today and take a hands-on approach to your healthcare.