Walk With a Doc prescribes exercise as medicine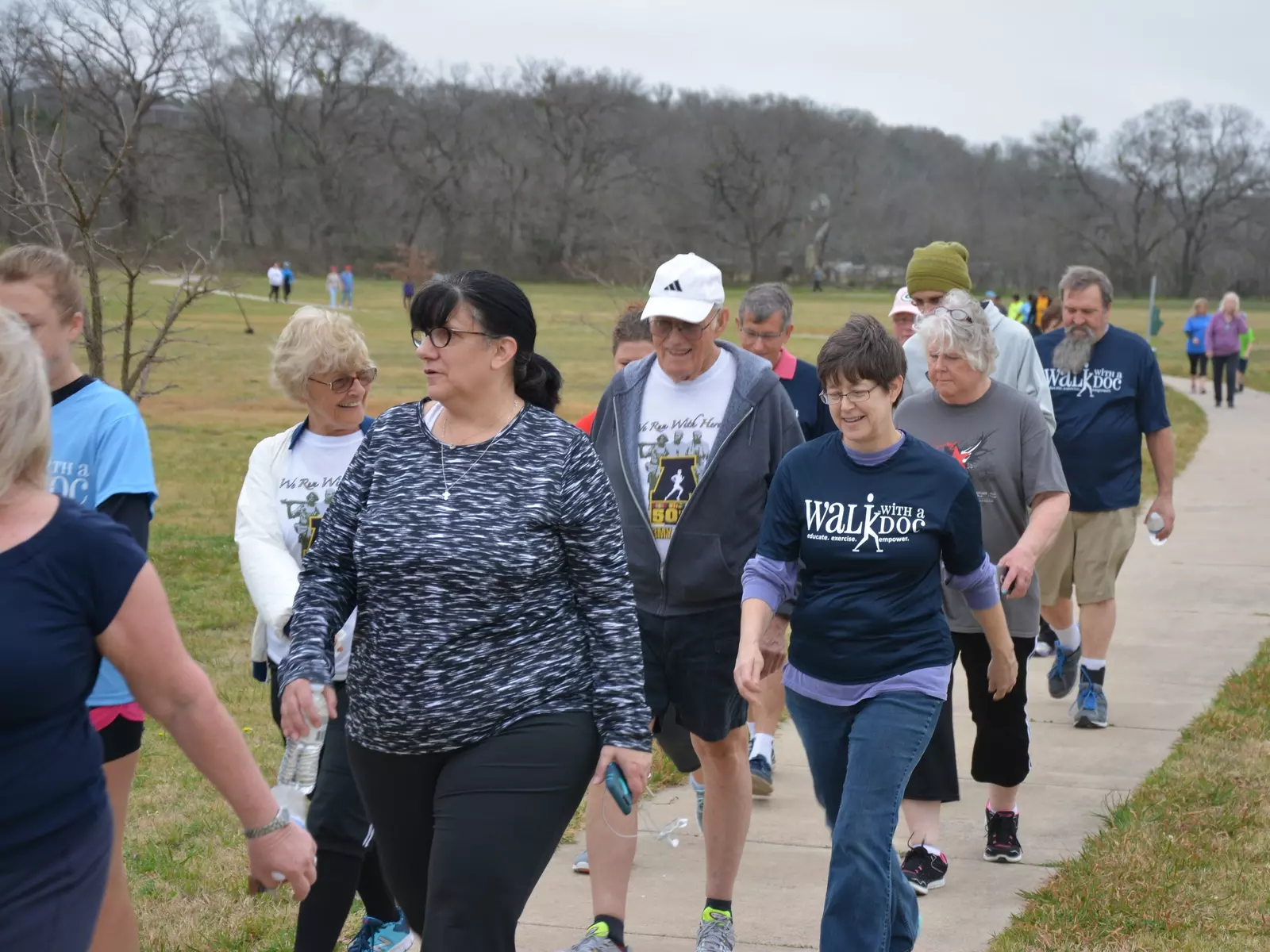 Physicians at Baylor Scott & White Health have new prescription pads in their pockets — they are prescribing exercise by encouraging their patients to come 'walk (and roll) with a doc'.
Swapping white coats for walking shoes, physicians lace up each month, encouraging individuals from the community — and both current and former patients — to join them for a walk (or roll). During the walks, physicians provide support and answer health-related questions from participants, allowing a unique opportunity for individuals to discuss general health and lifestyle issues with a person they trust — their physician.
All members of the community are welcome to join this free program in an attempt to reverse the consequences of a sedentary lifestyle and reduce the risks of many diseases such as coronary heart disease, breast and colon cancer, and Type 2 diabetes.
Walk With a Doc is a national non-profit organization founded in 2005 by board-certified cardiologist David Sabgir, MD, to connect physicians with the community they serve in an effort to improve health through physical activity. In a focused effort to improve population health, Baylor Scott & White Health has now instituted four chapters of Walk With A Doc across Texas. The first Walk With a Doc chapter in Texas was initiated at San Gabriel Park in Georgetown, Texas, in collaboration with Scott & White Clinic – Georgetown.
Additionally, Baylor Scott & White has established chapters at Scott & White Memorial Hospital – Temple, and in Dallas at both the Diabetes Health and Wellness Institute and at Baylor Institute for Rehabilitation – Dallas. The four programs are all supported by grants from the Texas Medical Association.
"At the heart of the Walk With A Doc program is the idea that engaging in personal health should be easy and fun," said Dr. Sabgir, founder and CEO of Walk With a Doc. "At its inception, the 'walk' was based around walking, because it is one of the most accessible physical activities."
Beyond walking, Baylor Scott & White is tailoring the Walk With a Doc program to an unique group of individuals, to get those with mobility impairments 'rolling'.
Physical activity is especially critical for people with mobility impairments (e.g., wheelchairs) due to a greater burden of obesity-related chronic conditions among people with disabilities including a four-times higher rate of diabetes than the general population.
Due to this health disparity, the physicians on the medical staff at Baylor Institute for Rehabilitation – Dallas recognized the need to encourage their patients to get moving again, so they came up with a plan: Baylor Rehab would work closely with the Walk With A Doc organization to expand health and physical activity initiatives to include individuals with mobility impairments.
Baylor Institute for Rehabilitation is recognized as the first inclusive chapter of "Walk and Roll With Walk With a Doc," targeting individuals with mobility impairments.
This collaboration resulted in "Walk and Roll with Walk With A Doc," an inclusive monthly event led by physical medicine and rehabilitation physicians from Baylor Rehab at the Baylor Tom Landry Fitness Center. Baylor Institute for Rehabilitation is recognized as the 200th chapter of Walk With A Doc and the first inclusive chapter targeting individuals with mobility impairments.
In the first week of May, Rita Hamilton, MD, medical director of spinal cord injury at Baylor Institute for Rehabilitation – Dallas, led over fifty individuals at the first-ever Walk and Roll with Walk With a Doc event.
"We spend a lot of time in the clinic talking with our patients about health, wellness and exercise," Dr. Hamilton said. "At our first Walk and Roll event we offered the chance to take action with all the things we talk about: 'Just get up, get out, and get movin' anyway you can – for your health'."
"Baylor Institute for Rehabilitation's Walk and Roll with Walk With a Doc program is revolutionary, and we are confident they are paving the way for other communities to follow their path," Dr. Sabgir said.
"'Walk and Roll' is good because you feel involved and it keeps you with a positive circle for a support group," said Julius Fletcher, a spinal cord injury survivor and former Baylor Institute for Rehabilitation patient. "You are able to get out and socialize with people that go through or have been through the same thing you have. You could also get advice or learn new ways to cope with your situation and make it more comfortable for you in the long run. You have doctors there, so if you have a question about something concerning your medical necessities, you have the opportunity to speak freely. I would say it was a stroll towards the goal!"
If you are interested in improving your overall health, lace up your tennis shoes and join your local 'docs' in walking and rolling towards a healthier life!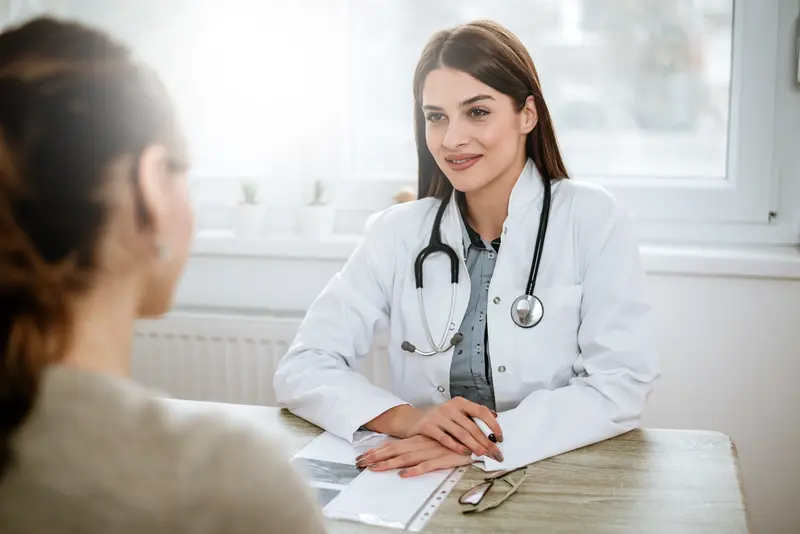 We make it easy.
Healthcare doesn't have to be difficult. We're constantly finding ways to make it easy so that you can get Better and stay that way.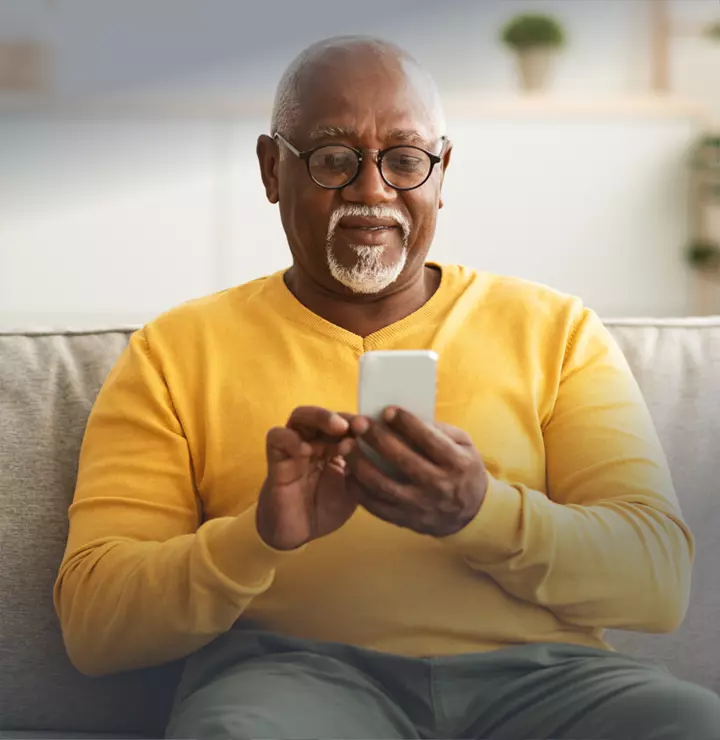 Better

tools make it easier
We all have different healthcare needs. Handle them your way with the MyBSWHealth app. Download the app today and take a hands-on approach to your healthcare.