"Your wife has breast cancer": 5 words that changed my life
I have been a mechanic for Southwest Airlines for many years. I fix things for a living. That's what I do, and in many ways, that's all I know. When something is broken, it is my job to see to it that it gets fixed and done properly, because lives depend on it. People trust me and I do my job well.
So, when my wife was diagnosed with a rare form of cancer called inflammatory breast cancer (IBC), the first thing I wanted to know was 'what is this' and 'how can I fix it?'
IBC does not start as a lump on your breast as other breast cancers do, but rather as a rash or dimpled skin. My wife's rash was subtly pink and I recall the first day I noticed it. I did not think it was anything beyond a minor skin irritation. Sadly, because of the rarity of the condition, 11 months passed prior to an accurate diagnosis, allowing the cancer to spread into her bones and liver.
The Diagnosis
When my wife was first diagnosed with cancer in 2015, I remember sitting in a waiting room, alone, for quite some time. Our appointment was late in the day and we had been shuffled from one building to another, one test after another. I was not allowed to go in with my wife during her diagnostic mammogram, so I sat in waiting area with all the others who anxiously awaited the return of their loved ones.
The lights began to turn off around me and I heard nurses and other office staff saying 'goodbye'. They smiled at me, passing on their way out for the evening. I looked around and saw no one. I was all alone. Ironically, I was worried about her feeling afraid and alone.
Finally, someone came out and asked me to come back — indicating that my wife wanted to see me. I questioned why I was now being allowed into an area that was designated for patients only. The answer was right behind those big doors.
I walked into a room full of strangers and saw my wife upset and lying on a table. It was surreal.
I was confused and angry. Why is my wife crying? Why isn't she speaking? What's happened?
"Your wife has breast cancer, Mr. Cordts," the physicians said.
I haven't the foggiest idea what happened after that sentence. I vaguely recall being escorted back out into the waiting room while someone else took my shaken wife into a dressing room. As I sat there waiting, the radiologist explained this rare form of breast cancer to me. He said that the breast surgeon was waiting in another building to perform a breast biopsy.
It was late. The lights in the office were dim. The receptionists had left for the day. He explained to me that the breast surgeon was staying late in an effort to fit us in so we did not have to wait another day. This was all happening so quickly and it was serious enough for all of the medical professionals to stay late into the evening.
Those big doors opened abruptly and my wife walked over to me and the radiologist. She collapsed to the floor and my heart collapsed inside my body.
And so our cancer journey began.
The Next Steps Forward
We have been blessed with exceptional care since the diagnosis. Dr. Sally Knox diagnosed my wife and also performed the biopsies which would later confirm the staging for the disease. Since then, we have been seeing Dr. Joyce O'Shaughnessy. She is exceptional, and there is no single word to adequately describe her. She is petite in stature but her knowledge and presence have her standing ten feet tall in our eyes. To our family, Dr. O'Shaughnessy is a superhero.
I think that the hardest part of being a caregiver is seeing someone that you love suffer and knowing that there is not a darn thing that you can do about it.
As I mentioned, I am a pretty handy guy and I can usually fix things that are broken — but not this time. People trust me with multimillion-dollar airplanes, but it was a cancer that left me feeling helpless. Many times throughout our journey, I have felt out of control, like I can't do enough to lessen the burden for her.
Thanks to Dr. Shannon Poppito, we have already won the hardest part of our fight — the one within our own heads. Fear can be debilitating and control your every move. Dr. Poppito has helped us identify some strategies for coping through this though.
First, I have accepted that I cannot fix this. I can help, I can motivate and I can love her through it all. We live in what we call three-month bubbles. Every three months, my wife goes in for a checkup. The week leading up to the appointment is filled with anxiety. That is when it feels like the wheels come off a little bit. However, the other two months we try to forget about cancer as best as we can.
Second, I embrace help. One of the hardest parts for me has been to acknowledge I too need help. When you are used to fixing, it is hard to admit vulnerability or weakness. The truth of the matter is, cancer is not an airplane, it's not something I can fix, and I need help.
And third, conquering the fears associated with cancer are so much of the battle. Dr. Poppito helps us with this. She has redirected us from viewing our journey as dying from cancer to living with cancer. Changing our mindset has made all of the difference.
So, here I am on standby…
This story was contributed by Robert Cordts.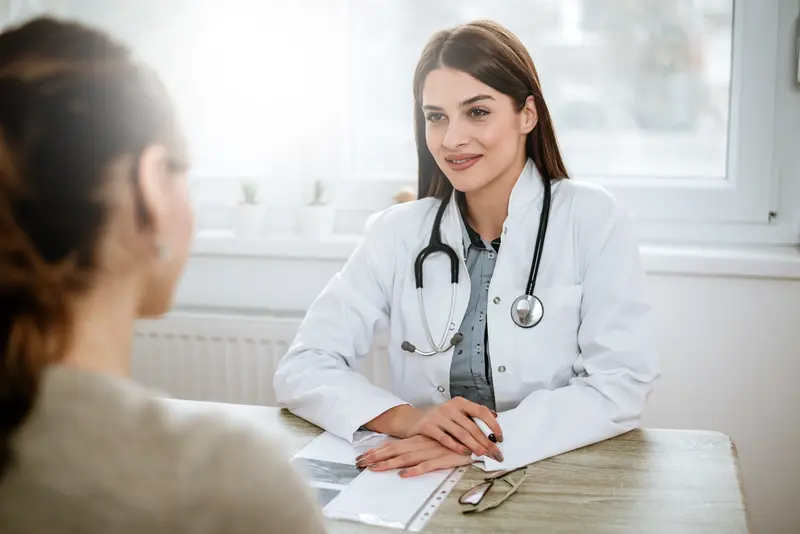 We make it easy.
Healthcare doesn't have to be difficult. We're constantly finding ways to make it easy so that you can get Better and stay that way.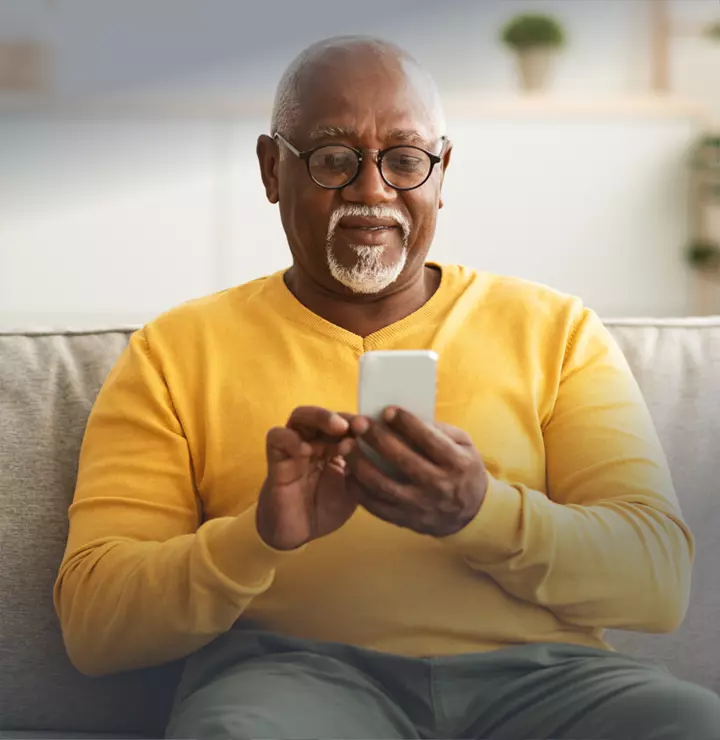 Better

tools make it easier
We all have different healthcare needs. Handle them your way with the MyBSWHealth app. Download the app today and take a hands-on approach to your healthcare.