Your 12-month guide to total wellness this year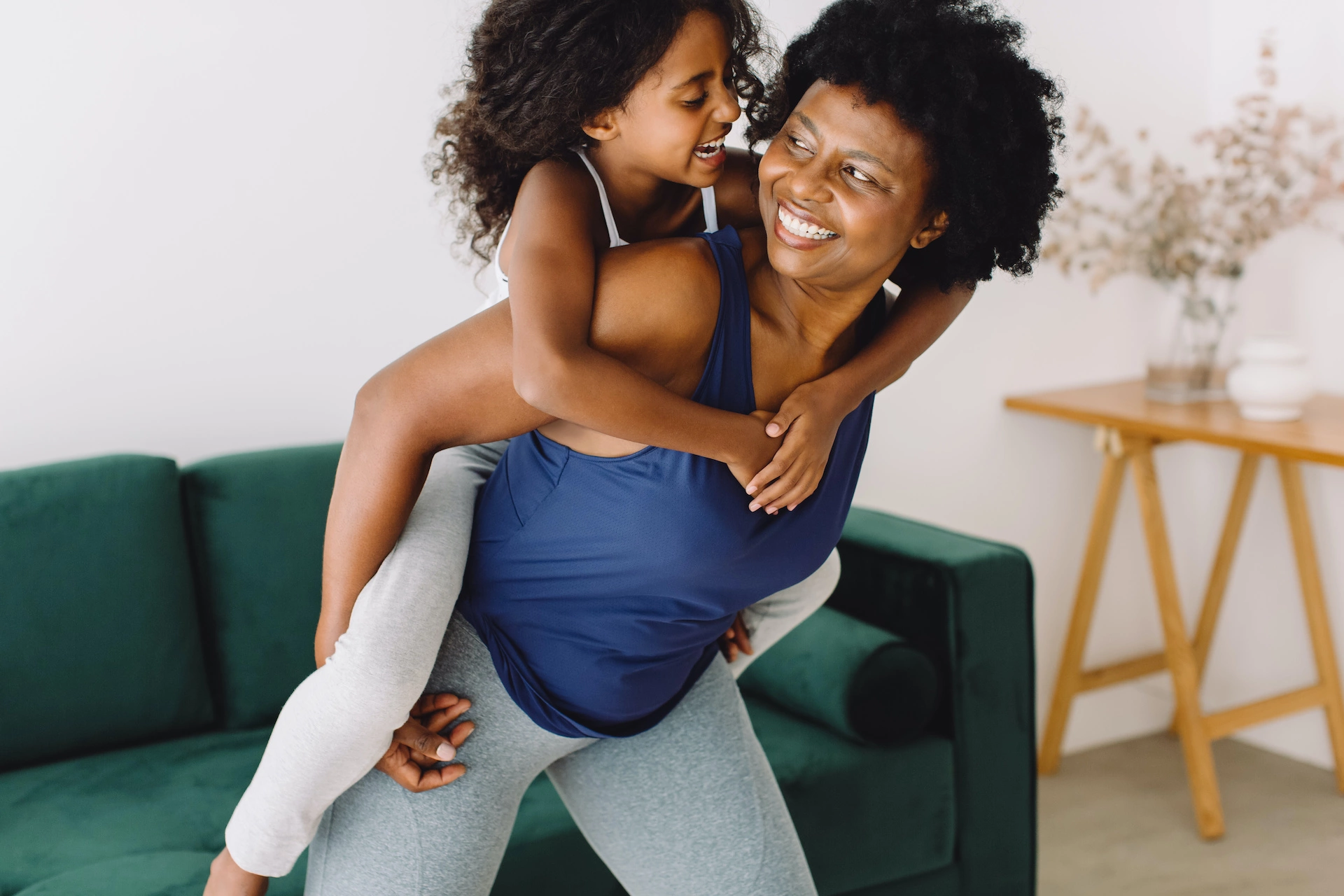 The start of a new year is brimming with new chances, changes, possibilities and opportunities. But before we get swept up in the hustle and bustle, let's hit pause.
Set aside 30 minutes today to get cozy, grab a pen and paper, reflect and reset. Were there things I wanted to accomplish this year but didn't? Where did I succeed in my wellness goals and where did I stumble? What did I learn that I can take with me into the year ahead?
And most importantly, ask yourself — Where do I want to be in a year and how can I get there?
This year, we've got a wellness challenge to help you become your best self. Follow along with this guide to total wellness. Each month, we'll take a fresh look at ways you can improve a specific area of your health and lifestyle. By the end of the year, you'll be able to look back on a full year of life transformation.
Ready? Discover how to challenge yourself to live a holistically healthy life this year, one month at a time.
January: Assemble your wellness team.
Good news! You're not alone on your path to better well-being. Start the year off by making sure your team has all the right players to help you succeed.
Schedule your annual checkup with your primary care physician. (Don't have one? Find one near you.) At your visit, talk to your doctor about your goals and how they can help you get there.
Find additional experts to support your individual goals. This could be a dietitian or fitness coach, a therapist, a dermatologist; whatever your wellness goals, there is someone who can help.
Get organized and make sure you and your family members are up to date on checkups, vaccinations and cancer screenings.
Talk to your loved ones about how they can encourage you in your wellness efforts — and maybe take up the challenge alongside you! There is power in numbers.
February: Get heart healthy.
February is all about your heart. Try these practical ways to take good care of your heart, so it can keep you feeling healthy and strong all year long.
March: Eat better. Feel better.
Whether you already consider yourself an amateur chef or you're more the grab-and-go type, there is always room to up your nutrition game.
Re-evaluate your relationship with food — are you fueling your body for success?
Try meal prepping your breakfasts to make your mornings more nutritious and less stressful.
Challenge yourself to try one new recipe a week and get your spouse, roommate or kids involved in the kitchen.
Consider building more plant-based options into your meals.
Limit eating out to once a week.
Consult your doctor or a dietitian for customized nutrition advice.
April: Let's move!
Spring is here, which means it's the perfect time to get outside and get moving. Embrace the change in season and turn that renewed energy into movement.
Get excited about the possibilities of exercise.
Lock down your go-to workout buddy and set some accountability measures.
Challenge yourself to try a new type of workout and stick to it all month long. If you've always avoided yoga, now is the time to give it a whirl.
Set a fitness milestone you can work toward throughout the rest of the year — like being able to run a certain distance.
Make small lifestyle changes to move more throughout your day.
May: Mental health matters.
Prioritizing your mental health can be hard to do but it's so incredibly important. Make May a month of learning to reflect and take care of yourself in the midst of life's never-ending busyness.
Go for a short walk every day to embrace the mental health benefits of nature.
Talk to your doctor about any anxiety or depression struggles.
Live in the moment and pay attention to those around you. Delete any problem social media apps from your phone for the month.
Try a few self-care methods until you find one you like. Then, prioritize and stick with it.
Make mental health a topic of open, honest conversation with your friends and family.
June: Give your brain a boost.
Time to amp up that brain power. You'd be surprised how much control you have over your own brain health. Incorporate these brain-boosting habits into your lifestyle throughout the month.
July: Love your skin.
It's the middle of summer. How have you been doing on your sunscreen and skin care routines? It's never too late to start healthy skin care habits.
Find a dermatologist who can help you achieve healthier skin.
Build a healthy skin routine and stick to it. Your future skin will thank you.
Wear sunscreen every day. (If you're tempted to skip it, read this.)
If you usually wear makeup, try going without it for one day a week.
Consider the ingredients in your skin care products.
Hydrate, hydrate, hydrate!
August: Conquer your sleep schedule.
It's incredible just how many Americans are walking around sleep deprived every day. Take the month of August to reset and prioritize your sleep schedule.
Figure out what's causing your sleep woes, and consult a sleep expert if you need help.
Set an earlier (strict!) bedtime and put away your phone 30 minutes beforehand. Watch how this simple sacrifice can transform your energy levels throughout the month.
Buy a new book and read one chapter every night before bed.
Make sure your kids are getting enough sleep, too.
September: De-stress.
Stressed? You're not alone. It seems to hit hard every fall, as school starts up and schedules become filled with meetings, projects, deadlines and after-school obligations. For the month of September, make an effort to try these de-stressing techniques.
Incorporate stress-fighting foods into your diet.
Make sure you're getting enough sleep. If you're sleep deprived, it only adds to the stress you feel.
Give deep breathing techniques or yoga a try.
Try these relaxation methods until you find one that works for you. Make time for relaxation every day this month.
October: Disconnect.
I realize you're reading this article on a screen but for many of us, screens have become an unhealthy hiding place — and for some, even an addiction. Take an intentional pause from technology during October and focus on the world around you.
Analyze your current screen time habits. If your smartphone offers screen time insights, dive into them and see what you can learn about yourself.
Set healthy screen time limits for yourself and your kids.
Designate one or two nights a week where you don't watch TV, pull out the laptop or scroll through your phone. Go old school and read a book or start up a new hobby instead.
Delete social media apps from your phone to limit distractions while you're at work or spending time with people.
November: Re-charge the workplace.
If you're like most people, work can be a major source of stress and a hindrance to your health goals, especially for those of us at desk jobs. During November, incorporate these healthy workplace habits to stay refreshed and productive.
If you're on your feet all day, try these tips for prolonged standing.
Make the most of your lunch break by stepping away from your desk.
Grab a coworker and go for a short walk during lunch.
Make an effort to connect with a different coworker every week over coffee or lunch.
Write down a list of reasons why you enjoy your job. Read this nurse's list for inspiration.
If you're struggling with work/life balance, get advice and practical tips from others you trust.
December: Reset your financial health.
Here it is — the final challenge of the year. With the holidays fast approaching, finances are likely on your mind. Take a healthy mindset into the gift-giving season by prioritizing your financial wellness.
Take a good look at your spending habits and make note of areas where you can save.
Channel your inner Marie Kondo and reorganize your pantry to cut down on unnecessary spending.
Be smart about grocery shopping on a budget.
Find an app or online tool to help build a simple budget you can carry over into the next year.
Talk to your primary care doctor about how to manage your financial stress.
Challenge accepted? As the year progresses and you begin to maximize your wellness, don't forget to check back in every month. And remember that great things take time. We hope this challenge sparks you to embrace the healthy change the new year welcomes with patience and perseverance.
Keep your spirits up and your motivation strong all year long by subscribing to the weekly Scrubbing In newsletter.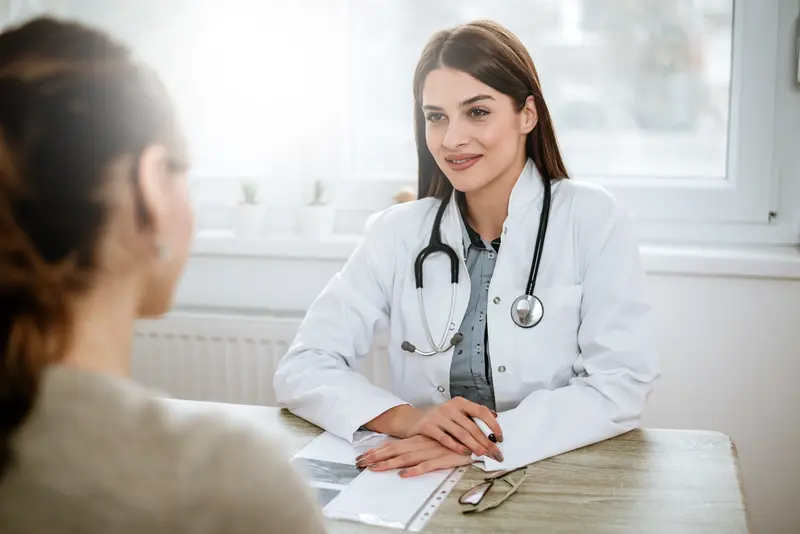 We make it easy.
Healthcare doesn't have to be difficult. We're constantly finding ways to make it easy so that you can get Better and stay that way.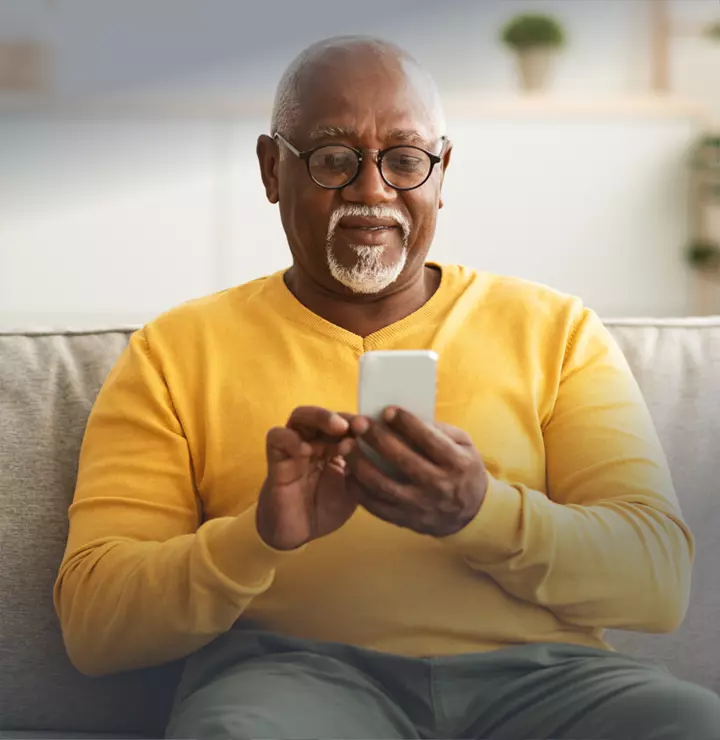 Better

tools make it easier
We all have different healthcare needs. Handle them your way with the MyBSWHealth app. Download the app today and take a hands-on approach to your healthcare.