James' story: A father's mission to beat oral cancer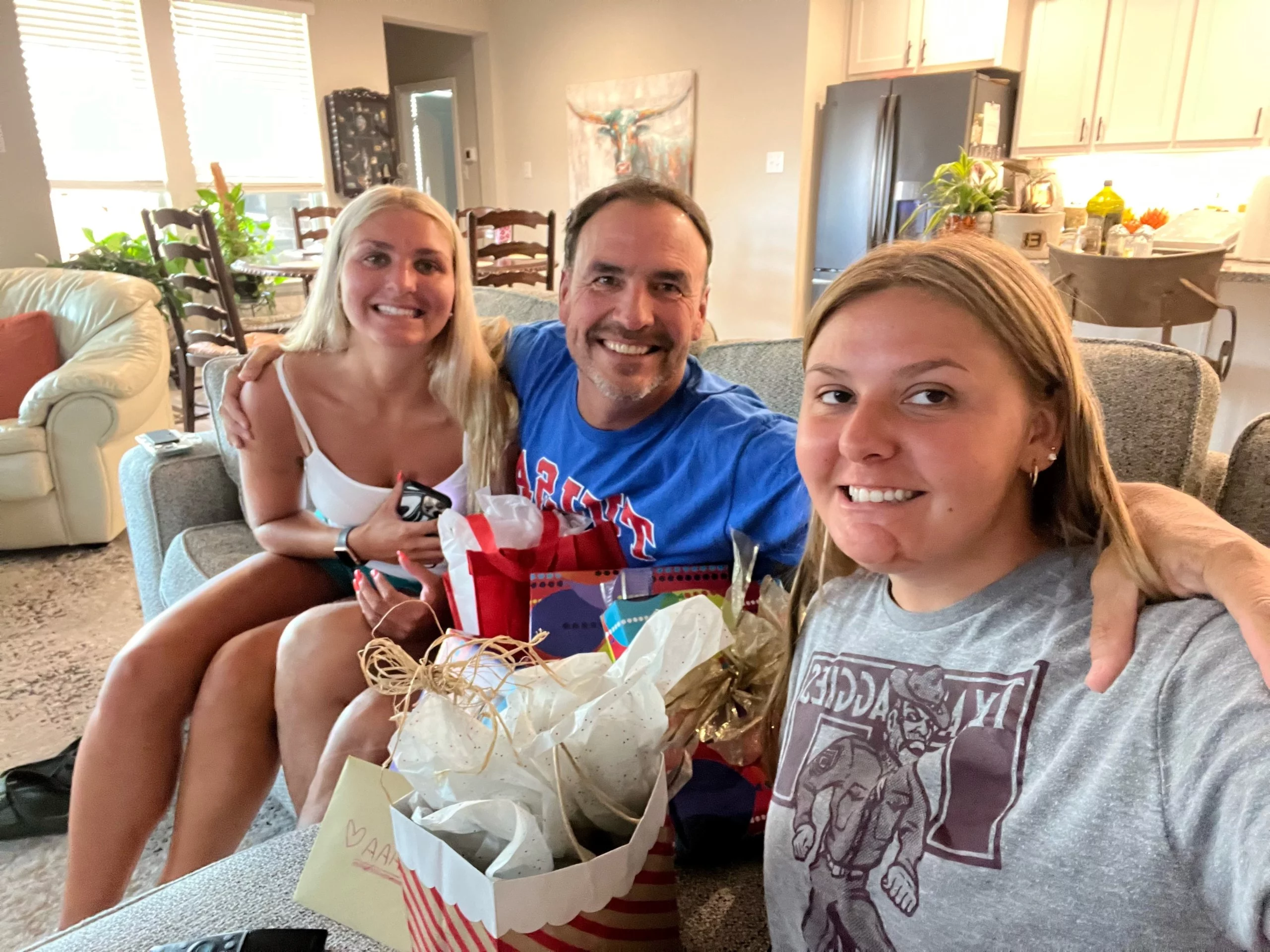 After losing his wife, Donna, to triple-negative breast cancer in 2019, James Lyles was all too familiar with what it means to have cancer. What he didn't expect was to find himself fighting his own cancer battle just a few years later.
A father of two girls, James decided to move to Dallas in 2021 to be closer to his brother and sisters. He was busy juggling being a single dad, moving, building a new home and worrying about his aging mother's declining health.
But that didn't stop him from listening to what his body was telling him. Thanks to his persistence, he caught his oral cancer (also called mouth cancer) early, while it was still very treatable. This is James' story of fighting for his daughters.
The warning signs
James loves to cook—especially for his close-knit family. It was during one of these meals that he noticed something odd in the lower left part of his throat.
"It felt as if there was a piece of food lodged there," James said. "They say you know your body, and you can detect if something is not quite right. Something was off, but this unusual feeling was so minute that I can't believe I could even feel it."
A couple of weeks passed, and James developed a persistent sore throat. It was then that he looked down his throat and noticed a swollen tonsil with a lump about the size of a marble.
Thinking he had an infection, James visited urgent care twice. After two rounds of antibiotics and a steroid shot, he was able to eat, drink and swallow with no pain. It appeared he was on his way to recovery.
"However, I decided to look at my tonsil again," he said. "To my surprise, it was exactly the same—except it may have actually gotten slightly larger. I then decided to do a little research. For the first time, the dreaded 'C' word entered my head."
The diagnosis
With the help of his sister, James contacted a local ear, nose and throat doctor, or ENT. He made an appointment with the nurse practitioner the next day. 
"I didn't want to mess around with this," he said. "I couldn't get to that ENT fast enough."
At his appointment, the nurse looked at James' throat and then told him she needed to get the ENT to examine him, too.
"When I opened my mouth for him, I could simply tell from his look that it was what I didn't want to hear," James said. "He said, 'I'm fairly certain it's cancer.'"
"The fight is on"
With an official diagnosis of stage 1 oral cancer, James was ready to fight. He immediately began the process of meeting with doctors at Baylor Scott & White Health to discuss his treatment options. Together, they decided his care would include radiation and chemotherapy.
"I've always told my girls that when faced with adversity in life, there are two roads you can take," he said. "You can take the low road of despair, defeat and 'woe is me,' or take the high road with optimism, desire and will to overcome. I was going to practice what I preach and take the high road—the fight is on."
James completed 35 rounds of radiation and nine rounds of chemotherapy over the course of nine weeks. He had always loved to cook and eat, but his treatment made it difficult to enjoy food or eat anything at all. Even in the weeks after his treatment was over, most days all he could muster was a glass of water.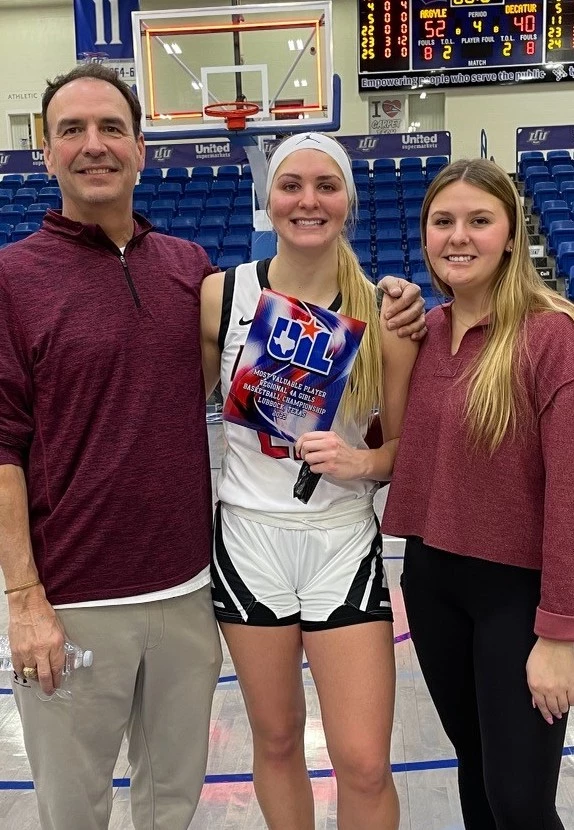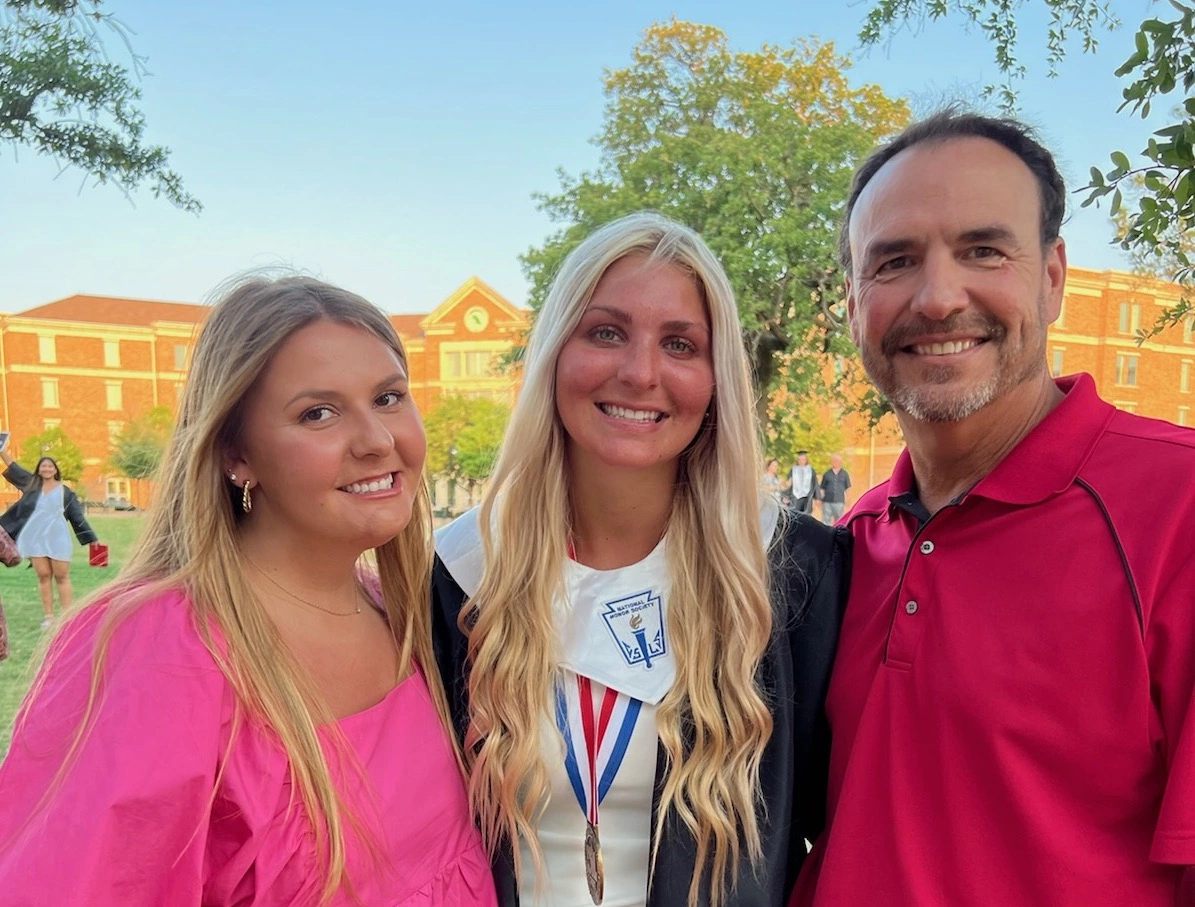 He also experienced other side effects from the treatment, such as skin irritation and losing his beard. Despite these small setbacks, his family and care team kept him going. His doctors tailored his treatment schedule to his needs and adjusted it when he needed extra rest.
While he continued to fight cancer, James was determined to stay involved and active in his daughters' lives—only missing a single game during his daughter's high school basketball season.
Living life to the fullest
A couple of months after James finished his last round of treatment, he decided to make dinner for one of his daughters. She requested salmon, and he made two plates. Before the meal, James prayed that he would be able to eat—and, for the first time in weeks, he did.
"I ate every bite," he said. "Almost 15 weeks of no food finally came to an end, and I began to gradually get back to eating."
In May 2022—just over five months after his first chemotherapy treatment—James got the call that he was in remission. While he continues to recover, he is back to working on projects around the house, playing golf and cooking with his family. He's also looking forward to cheering on his daughter at her college basketball games. 
"I am now closer to my girls than I've ever been," James said. "Despite all the hardships, we are very blessed. Our time on earth is short, and I plan to live it to the fullest with my kids, family and friends by my side."
As he reflects on all that he has been through over the past few years, James is thankful for the great support system that has carried him through. He's also glad he paid attention to the warning signs and got care for his cancer early.
"The human body is always sending us messages on the outside about what's going on inside," he said. "And I'm thankful that I listened and kept fighting to figure it out."
Next steps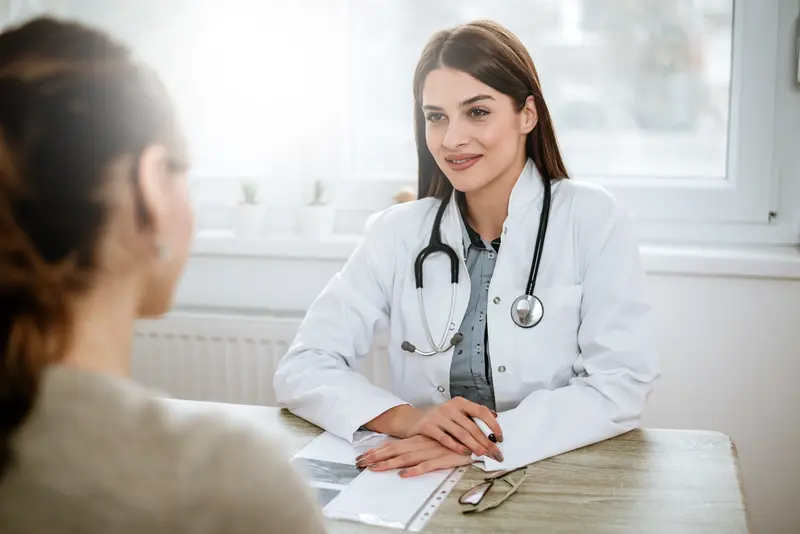 We make it easy.
Healthcare doesn't have to be difficult. We're constantly finding ways to make it easy so that you can get Better and stay that way.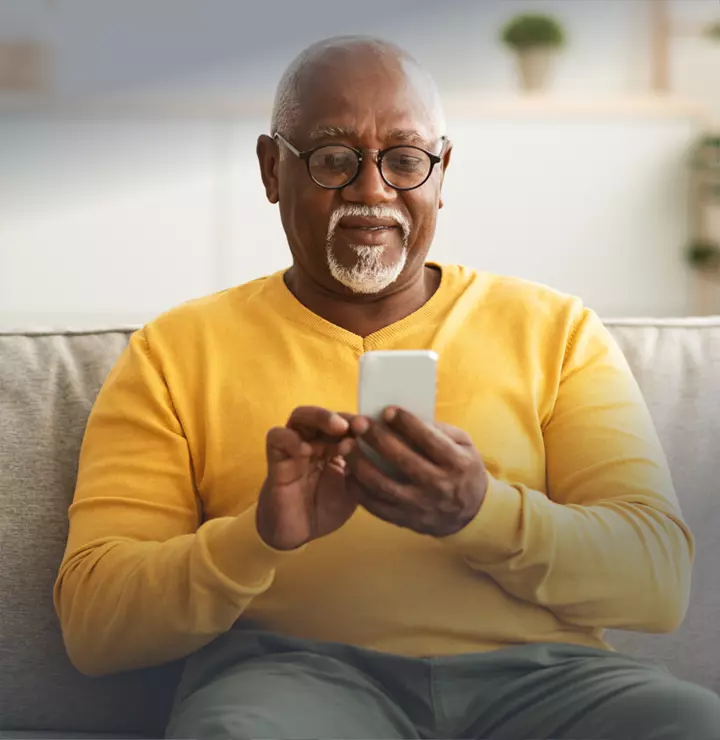 Better

tools make it easier
We all have different healthcare needs. Handle them your way with the MyBSWHealth app. Download the app today and take a hands-on approach to your healthcare.