Navy veteran overcomes leukemia with help of his birth mother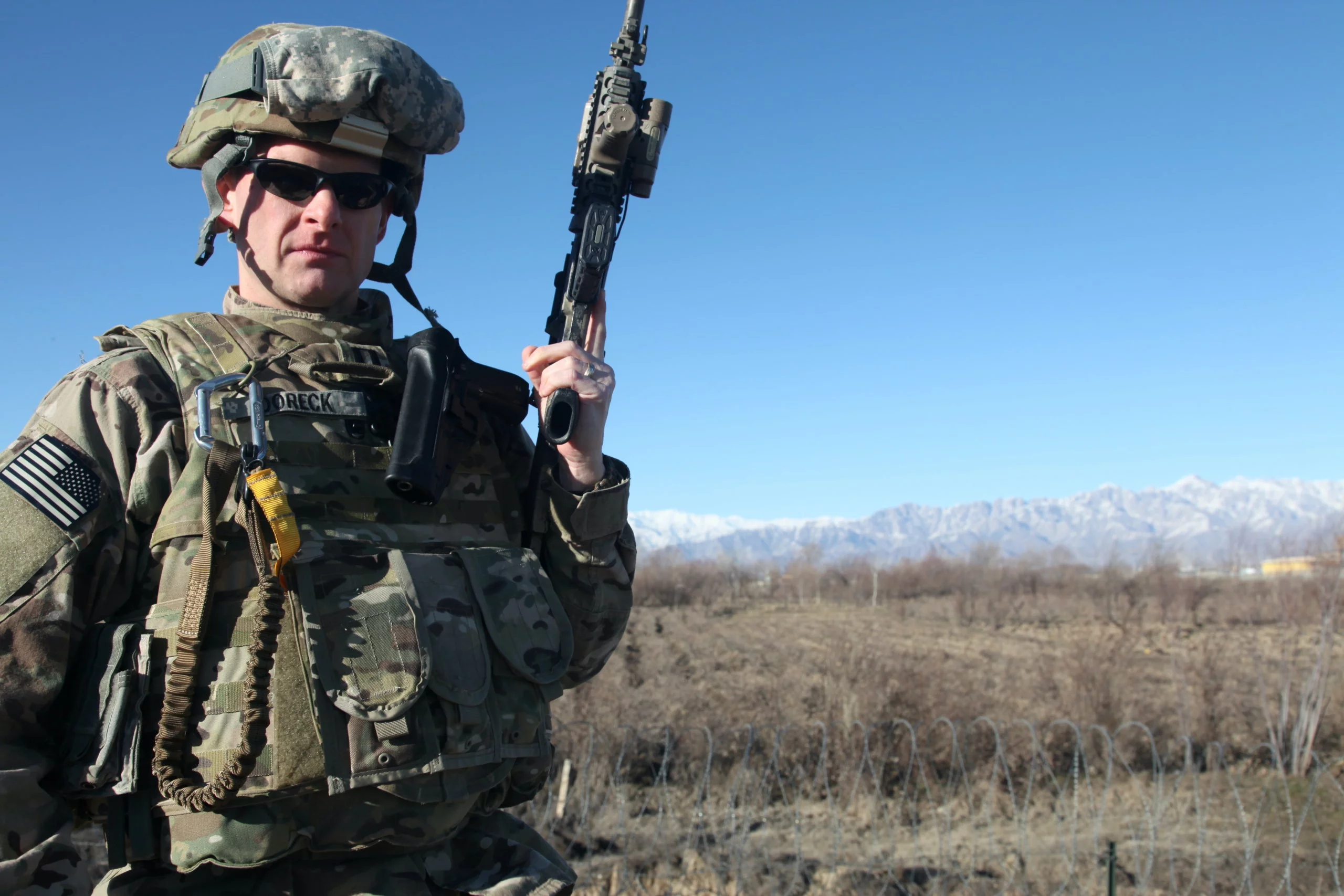 Retired US Navy Lt. Cmdr. Bren Doreck has fought his fair share of battles. But there's one battle he never saw coming—cancer. At only 39 years old, he was diagnosed with chronic myeloid leukemia (CML) while fighting for his country overseas.
Suddenly, Bren found himself in a battle for his life. It's only through his unwavering strength, the selfless sacrifice of his birth mother and the expertise of his care team that he tells his story today.
A whirlwind diagnosis
When he first started to get the feeling that something was "off," Bren was deployed in Afghanistan with the US Navy in 2011. He started getting a few nosebleeds here and there, which was a new occurrence for him. He and the Navy doctors chalked it up to the dry climate, and he carried on.
Fast forward to Easter 2012 and Bren started feeling more tired than usual. Mildly concerned, he went to the clinic on base to get checked out. There, they tested his oxygen levels with an oximeter and the reading was so low, the doctor thought the oximeter was broken. Bren's oxygen uptake was only 83%—a sign that something was seriously wrong.
At a hospital in Afghanistan, doctors ran several tests and performed a CT scan of his abdomen. To everyone's shock, Bren's spleen was the size of a watermelon. His white blood cell count was so high, the equipment couldn't get an accurate reading.
There in Afghanistan, across the world from his family and the comforts of home, Bren was diagnosed with leukemia.
"It was a shock," he said. "At the time, I was kind of out of it. It was one of those things that I had to come to grips with. I can't do this with just me. I can't fix this with a pill or a shot. I can't fix this myself."
But Bren has never been one to back down from a fight.
A mother's lifesaving gift
The Navy immediately made moves to get Bren back home to the States to start treatment at Walter Reed National Military Medical Center in Bethesda, Maryland. They also flew his wife, Kim, up on military orders so she could be with him.
"My wife was my advocate and caregiver," Bren said. "We're a Christian family. I was worried but I just said to God, 'whatever you want is going to happen and I trust you.'"
The next step was to get back home to Texas to continue treatment. That's where Bren and Kim connected with Brian Berryman, MD, a hematologist, medical oncologist and blood and marrow transplant specialist with Texas Oncology on the medical staff at Baylor University Medical Center.
Dr. Berryman quickly became not just Bren's doctor and guide throughout his cancer journey, but his friend.
"I don't think I could have had a better doctor," Bren said. "He had a whole plan laid out. He looks at the whole patient and he wants to know how you're doing. He's been a great friend."
After confirming his leukemia diagnosis, Dr. Berryman placed Bren on targeted therapies. Unfortunately, his leukemia progressed into another hematolymphoid malignancy called myelodysplastic syndrome (MDS).
"I can't remember how many drugs we tried or even the names of them. None of them really worked," he said.
At that point, Dr. Berryman said it was time to look into a stem cell transplant. Bren needed to find a donor, but there wasn't a good match for him through the National Marrow Donor Program. His half-siblings weren't perfect matches either.
Bren, who is adopted, turned to his birth mother for help. In July 2013, she was able to save Bren's life, donating plenty of stem cells through a successful haploidentical (haplo) transplant.
More than eight years later, Bren is grateful for his second chance at life and for his birth mother's selfless gift.
"In reality, she gave me life two times," he said. "First when I was born and again when she agreed to donate her stem cells to save my life."
A second chance at life
Since the transplant, Bren has lived a full, healthy life. He ran the Fort Worth Half Marathon just two years later. He also climbed Bank of America tower in support of the Leukemia & Lymphoma Society.
But what he's cherished the most over the past near decade is more time with his wife and two children.
Bren watched his son graduate from high school, enjoyed camping trips with his family, walked his daughter down the aisle and celebrated many more anniversaries with Kim. He said he doesn't take those moments for granted.
He shares his story today to inspire other people and families whose lives have been altered by cancer.
"I like telling people my story because a lot of times you hear doom and gloom when people talk about cancer treatment," he said. "But even though my experience had its challenges, every battle was worth it. Now, I get up every morning, and my wife still has to put up with me."
Learn more about our bone marrow transplant program or find cancer support near you.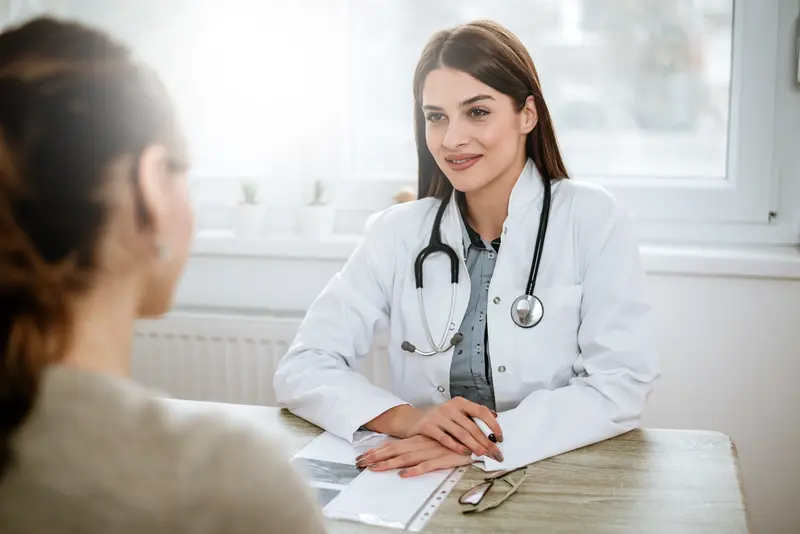 We make it easy.
Healthcare doesn't have to be difficult. We're constantly finding ways to make it easy so that you can get Better and stay that way.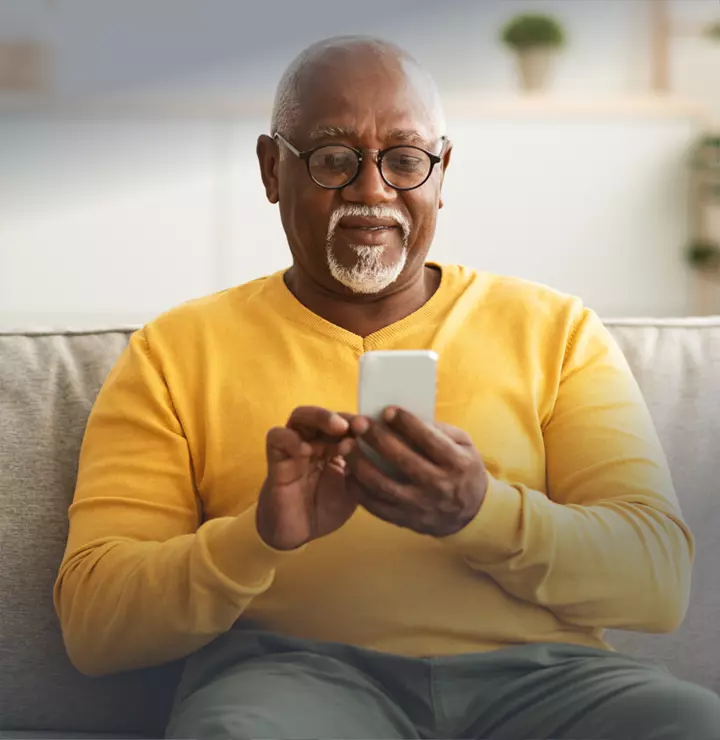 Better

tools make it easier
We all have different healthcare needs. Handle them your way with the MyBSWHealth app. Download the app today and take a hands-on approach to your healthcare.