Staring in the mirror and seeing breast cancer: A young mom's story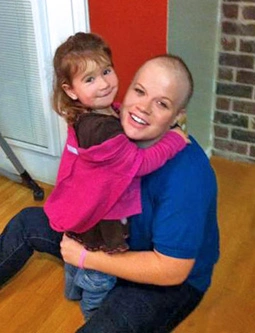 Rocking back and forth, 26-year-old Jennifer Donald sat nursing her infant before bed. With her husband away in Afghanistan and two little kids to take care of, Jennifer had her hands full, so she cherished this quiet time spent breastfeeding and strengthening the bond with her daughter.
But this night was different. Earlier, Jennifer found a lump in her left breast while showering and instantly began to worry. She remembers looking into the mirror as she tucked her 22-month-old daughter into bed.
Time stood still.
"Holding my daughter and looking in my mirror, I remember thinking, 'What if it IS cancer?'" Jennifer said.
The young mother was consumed with anxiety. With no family history of breast cancer, Jennifer rationalized and made every excuse why it wouldn't be breast cancer. She decided to mention the lump at work to her fellow nurses, who encouraged her to do something about it. She made an appointment with her family doctor outside the Baylor Scott & White system, who told her she was too young to get breast cancer and failed to perform the needed tests to detect cancer.
The next day when she shared her negative experience with a doctor at work, he told her, "If you were my family member, there's no way you would have left without the test."
Thankfully, Jennifer went back and demanded the test. She was diagnosed with breast cancer in her left breast.
"What do you do? I just cried," Jennifer said.
Thankfully, the Army allowed her husband to come home, and he was there to comfort her, along with her supportive parents, who took care of her small children.
"It was so tough," Jennifer said. "I remember at the time I just kept thinking, 'I'm dying,' and I even started planning what I wanted at my funeral."
Moving forward with treatment
Jennifer didn't have long to grieve her diagnosis. Doctors performed a mastectomy the following day to remove the cancer. She moved to Baylor Scott & White for further treatment under the care of oncologist Mohit Bansal, MD.
"Baylor Scott & White was just amazing," Jennifer said. "I was seen so quickly from one thing to the other. They're just so on the ball and had a whole tumor board who talked about my case and what they thought would be good for me."
Jennifer found great comfort in Carol Edwards, RN, the nurse who acted as her personal breast cancer navigator.
"Carol's so motherly and just took me in," Jennifer said. "I don't go to the hospital without stopping by to see Carol. She's a breast cancer survivor herself, so I think that's why it was easy to bond with her. She's always been there for me, and I consider her a true friend."
A team dedicated to Jennifer
 Jennifer was a rare case because she was so young. She consulted with her doctor and the tumor board of specialists, who discussed her case. After completing six rounds of grueling treatment, losing her hair and surviving complications with a fever, she chose to have a mastectomy of her right breast to prevent the future spreading of the cancer.
"They all took really good care of me, and everyone interacted so well, from the oncologist to the surgeons, to the nurses," Jennifer said.
A few months later, she began radiation at the Killeen Cancer Center every day for six weeks while waiting for a hysterectomy.
Jennifer's breast cancer fed off her hormones, so this step was a way to prevent the cancer from coming back. Paul West, MD, performed this procedure for her, the same OBGYN who delivered her sweet daughter just years before.
"I'm so grateful that I was at Baylor Scott & White," Jenifer said. "I really feel like if you have to go through an illness, especially an illness like cancer, it's so nice to have a team to work through it with you and communicate back and forth with you."
Looking in the mirror: could this really be me?
Jennifer opted for reconstructive surgery to restore her breasts and help her feel more feminine.
"I lost my hair, breasts, ovaries and a lot of features that made me feel like a woman," Jennifer said.
As she began the reconstruction, Jennifer started to accept herself.
As a cancer survivor, Jennifer has learned the importance of life and no longer sweats the small stuff. She spends more time with her kids and less time worrying about her house. She's learned to relax a little.
"I'm learning now to accept me and all the scars," Jennifer said. "I've looked in the mirror and thought, 'Could this really be me?' I can now look in the mirror and say, 'This is who I am.'"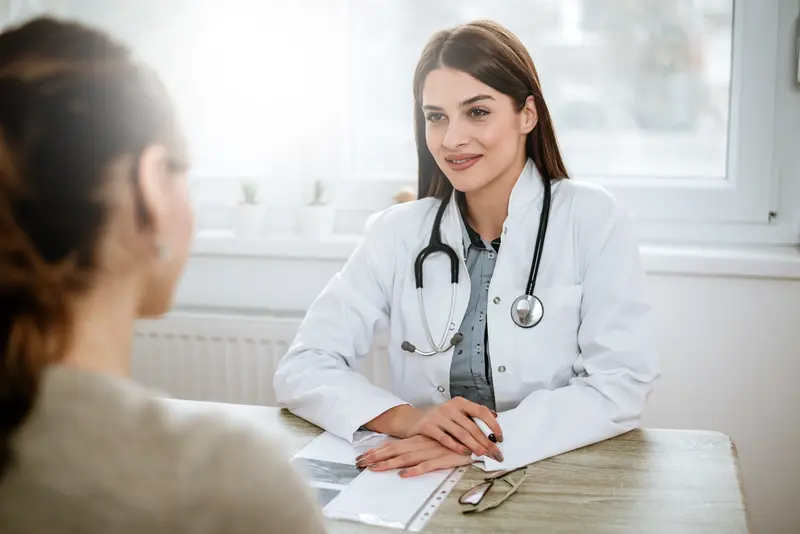 We make it easy.
Healthcare doesn't have to be difficult. We're constantly finding ways to make it easy so that you can get Better and stay that way.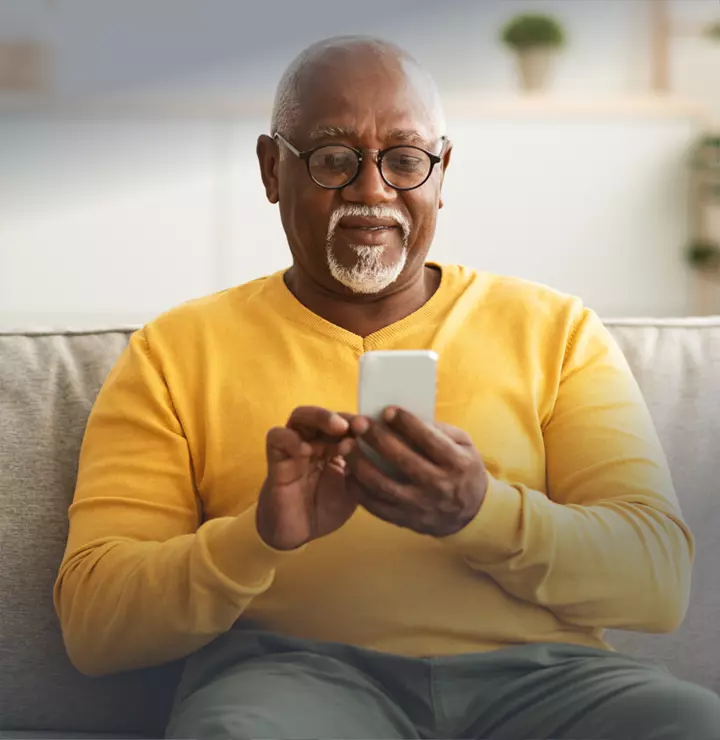 Better

tools make it easier
We all have different healthcare needs. Handle them your way with the MyBSWHealth app. Download the app today and take a hands-on approach to your healthcare.