Ted D. Bear, the doctor will see you now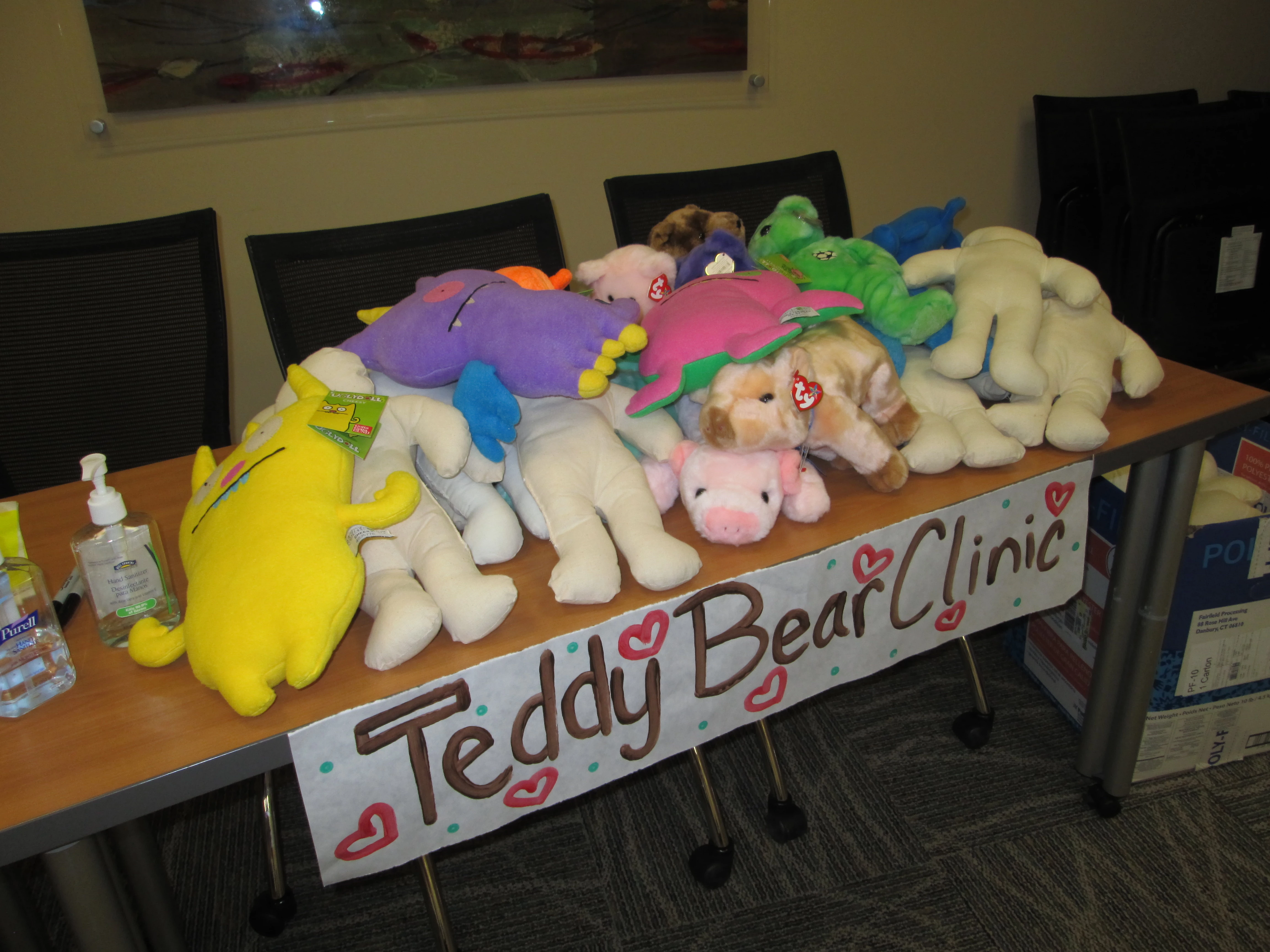 Remember your favorite stuffed animal as a kid? Like most children, you were probably inseparable.
Children have a special bond with their stuffed animals. They become best friends, take them on adventures, sleep with them every night — and now, they even bring them to the hospital for surgery.
That's right, stuffed animals get sick too.
Every few months, Baylor Scott & White McLane Children's Medical Center holds a Teddy Bear Clinic to put medical experiences in a friendlier light. Patients and siblings bring stuffed animals in to undergo mock tests, scans and surgeries. The children guide their stuffed animals through the whole hospital experience, from registration all the way through diagnosis, surgery and recovery.
Each clinic includes minor and major procedures, from broken bones to open heart surgery. Sometimes, the animal's challenges are the same ones the child is facing. One child remarked about his bear, "He got a port today. It gives him medicine. I have one too!"
The popular clinics draw patients from all areas of the hospital and nearby specialty clinic, including inpatient, emergency department, day surgery and physical/occupational therapy.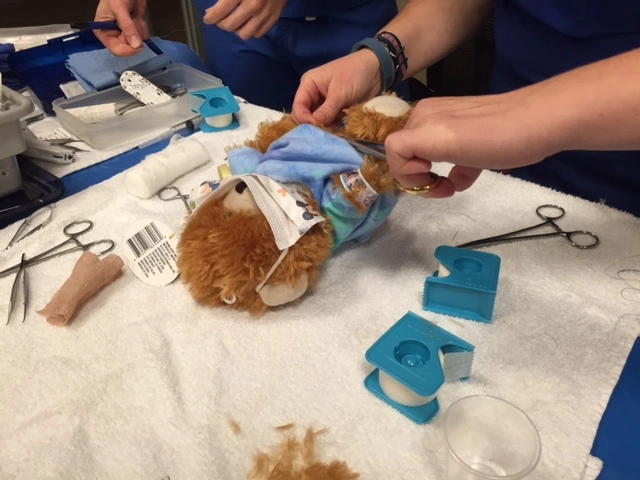 "It allows for the equipment to be used in a fun way, and helps kids talk about their medical experience," said Marleene Wible, BSFCS, CCLS, child life specialist on the medical staff at Baylor Scott & White McLane Children's Medical Center. "They get to make the decisions, so it's empowering. It also shows that kids understand more than we think they might, as you overhear them explaining things to their stuffed animals — like why they're having a particular test."
The clinics are a simple way for children to understand the often complicated processes and procedures of being in the hospital. Watching their favorite stuffed animal go through similar, or even the same, circumstances makes it a little easier to bear. It also empowers the kids and their siblings to understand why they're in the hospital and what to expect.
"Being in the hospital impacts the entire family," said Leah Woodward, MA, CCLS, child life specialist on the medical staff at Baylor Scott & White McLane Children's Medical Center. "It's important for siblings to understand what's happening and to be involved in the hospitalization and care of the patient."
It's easy for children to feel overwhelmed or nervous about being in the hospital. But these special clinics bring an element of fun, giving patients and their families a reason to smile, even on the tough days.
Leaving one clinic, a mother remarked, "This was the perfect thing. My son has a procedure in two days and now he's not as worried about coming to the hospital."
Patients leave the clinic hand in hand with their favorite stuffed animal, ready to face the challenges that lie ahead.
Learn more about McLane Children's Child Life programs and services.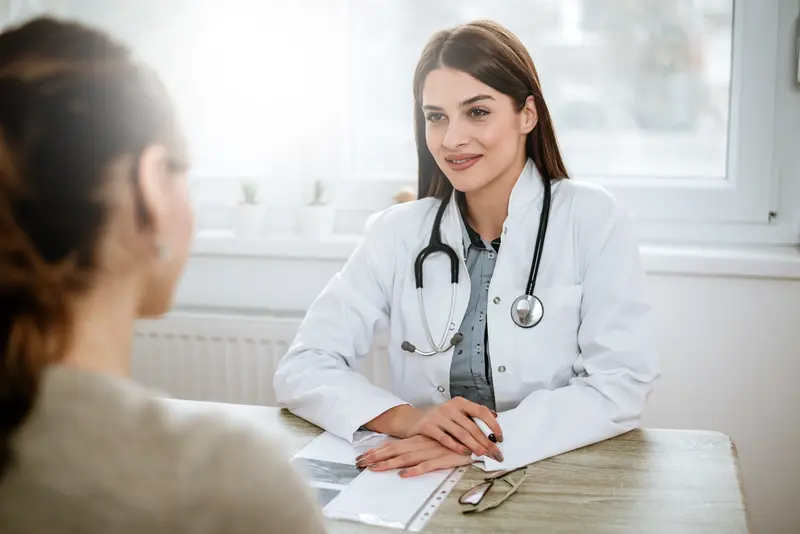 We make it easy.
Healthcare doesn't have to be difficult. We're constantly finding ways to make it easy so that you can get Better and stay that way.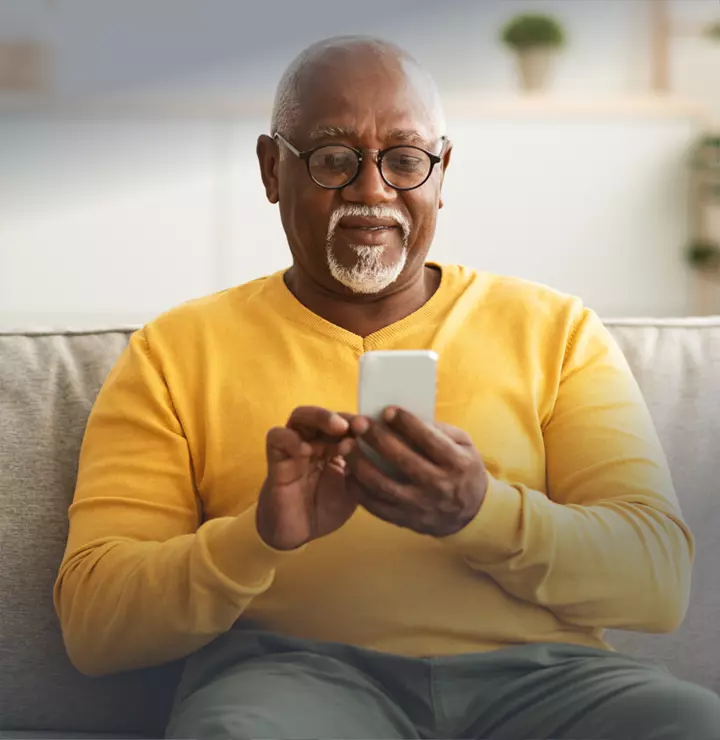 Better

tools make it easier
We all have different healthcare needs. Handle them your way with the MyBSWHealth app. Download the app today and take a hands-on approach to your healthcare.