Toddler makes miraculous recovery from rare paralyzing disease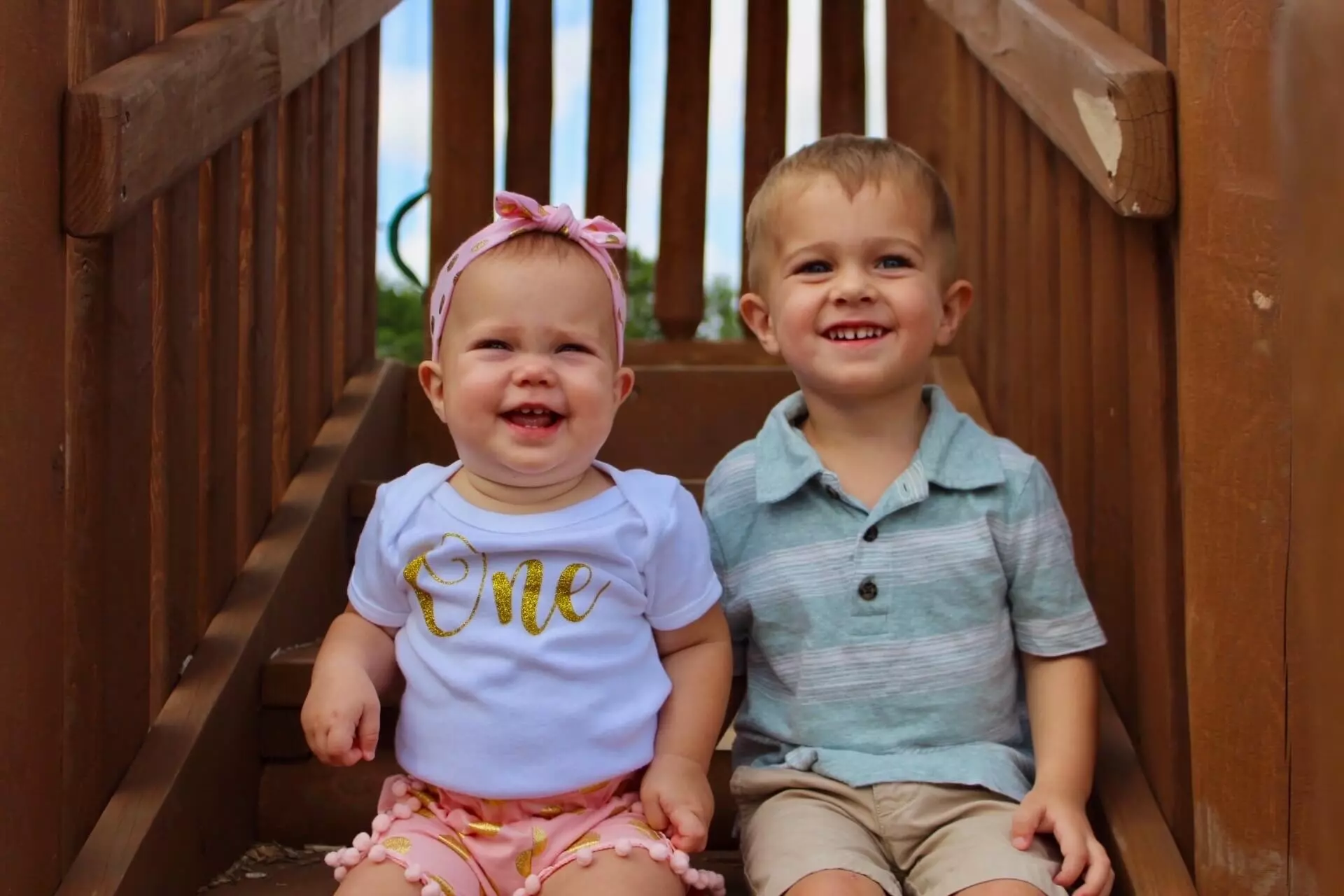 October 8th started as a day like any other. Elizabeth Cardone walked into her son's room to start getting him up and ready for the day. Corbin and his one-year-old sister had been recovering from a respiratory infection but seemed to be doing better.
But to her alarm, when she tried to stand him up out of bed, she discovered he had no strength in his legs. The normally active 2-year-old could not walk.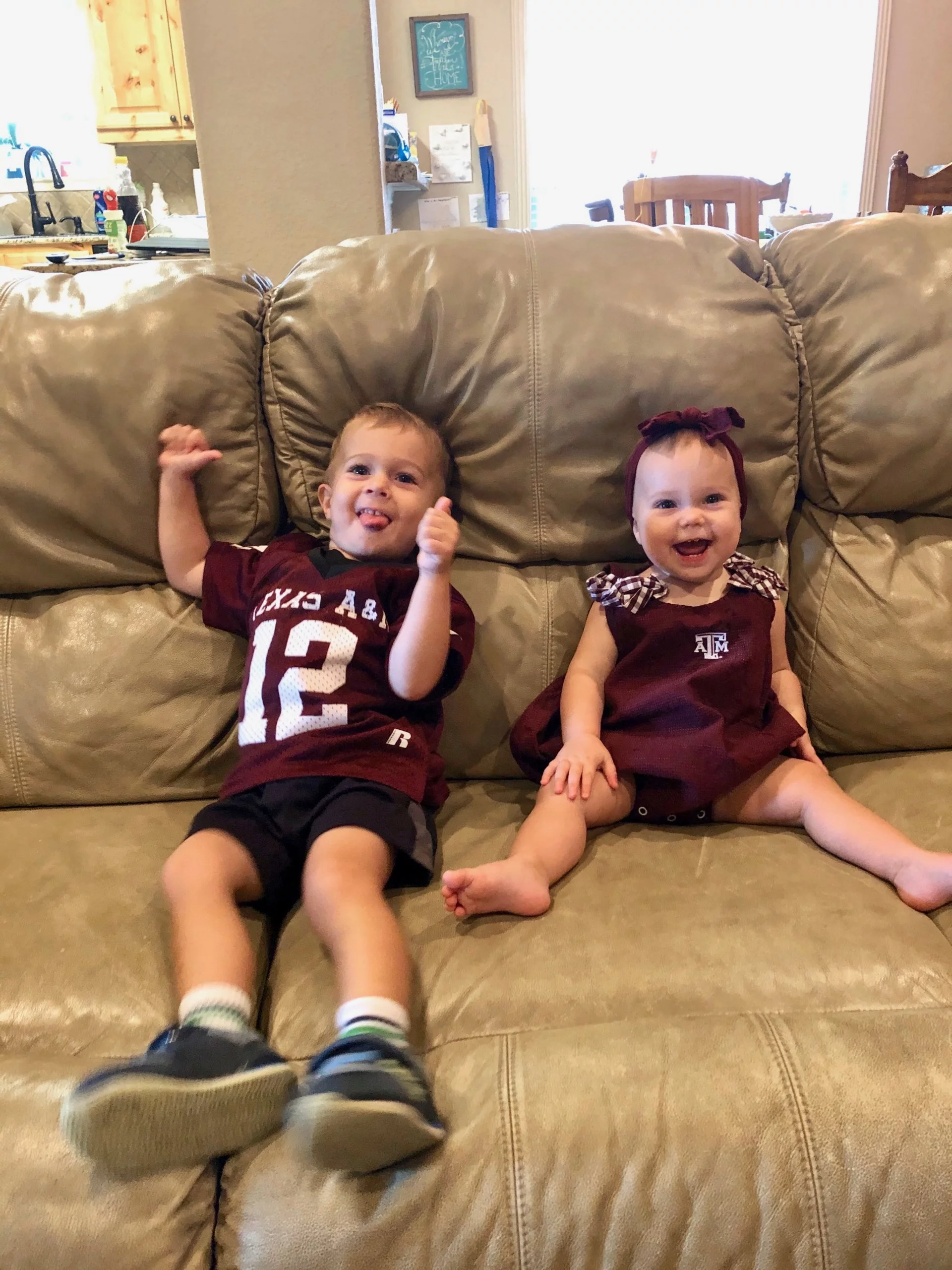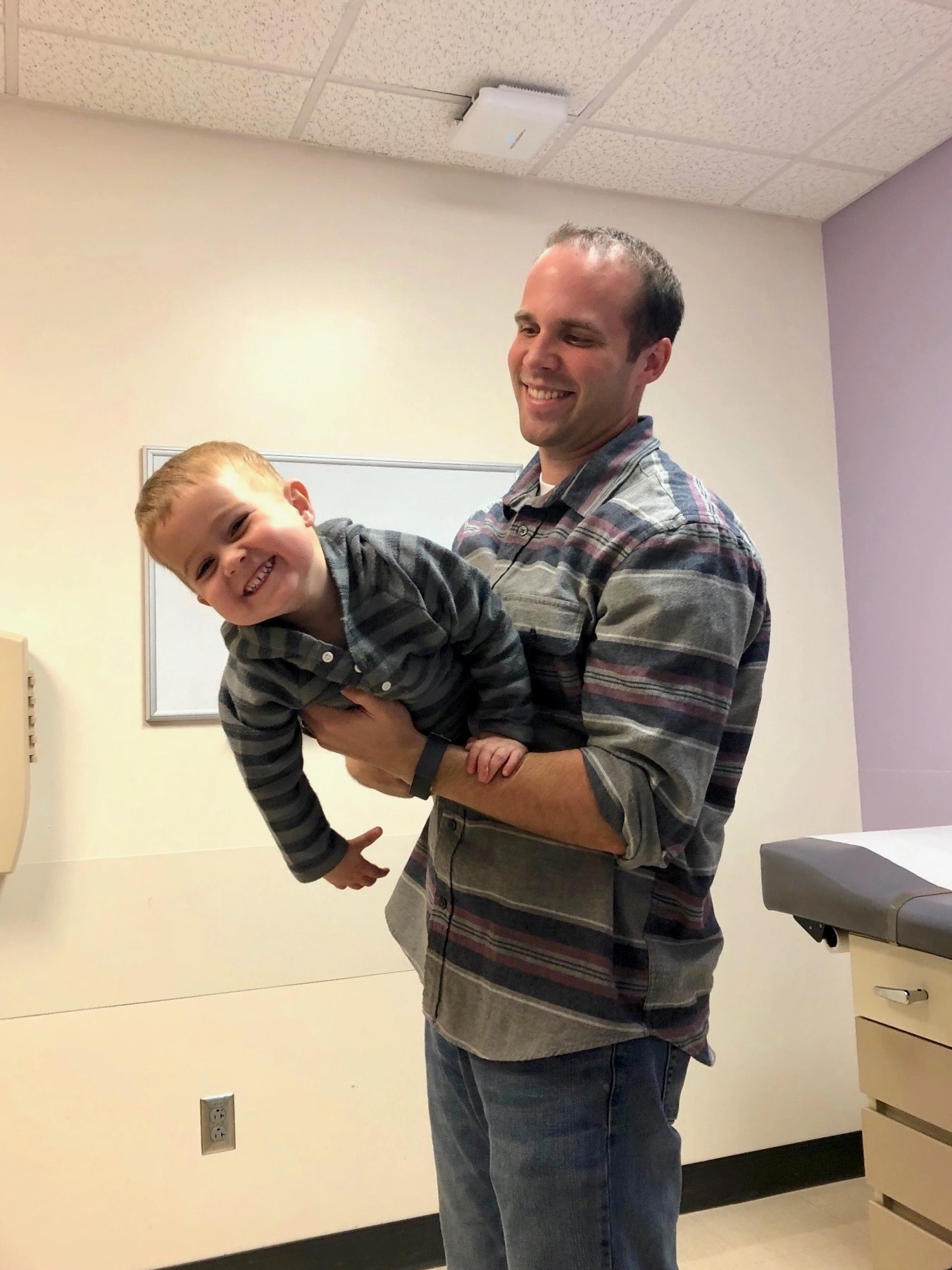 Remembering that Corbin had been complaining of back and leg pain the night before and that he was recovering from this respiratory illness, Elizabeth's mind instantly jumped to a social media post she'd seen weeks earlier from Houston mom Rachel Scott, whose son Braden had been diagnosed years earlier with Acute Flaccid Myelitis (AFM), a type of Transverse Myelitis (TM). Transverse Myelitis is a rare disease that affects the spinal cord, which carries messages to and from the brain.
Signs of AFM include sudden weakness in the arms or legs, which typically follows symptoms of a respiratory infection. To Elizabeth, Corbin's symptoms seemed eerily similar.
As Corbin struggled to stand, collapsing over and over, Elizabeth decided to reach out to Rachel for an opinion. They didn't know each other personally but Elizabeth had taken interest in their family's story years ago. Rachel immediately responded, recommending she take Corbin in to see his pediatrician at once.
Elizabeth, an ER nurse at Baylor Scott & White Medical Center – College Station, did just that.
"I knew something was very, very wrong," she said. "I asked myself how I would triage a child in this situation in my ER and with that, I knew we needed to be at the hospital quickly."
Related: After infant with RSV hospitalized, family shares story
A family's quest for answers
After consulting their pediatrician, Daniel Ransom, MD, they arrived in his office for a quick check-up over his lunch break. When Elizabeth asked if it could be AFM, he said possibly — but that AFM is a rare diagnosis and there were several other causes to rule out first.
Still, they weren't taking any risks. Dr. Ransom made a call to Baylor Scott & White McLane Children's Medical Center in Temple and within the hour, the Cardone family was on its way.
The next day, an MRI confirmed inflammation in Corbin's spinal cord. Pediatric neurologist Ehab Dayyat, MD, diagnosed Corbin with Transverse Myelitis and possibly AFM.
Throughout their time at McLane Children's, Elizabeth stayed in close contact with Rachel, who encouraged her to ask questions to rule out AFM, and to ask for a consult with world-renowned specialist Benjamin Greenberg, MD, at UT Southwestern Medical Center in Dallas.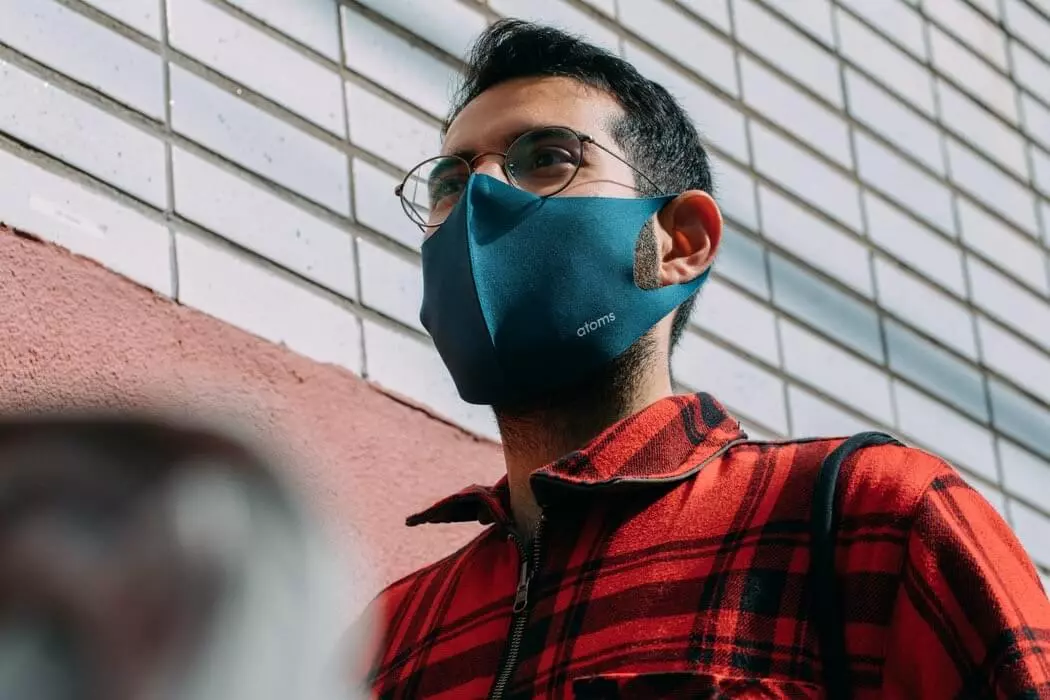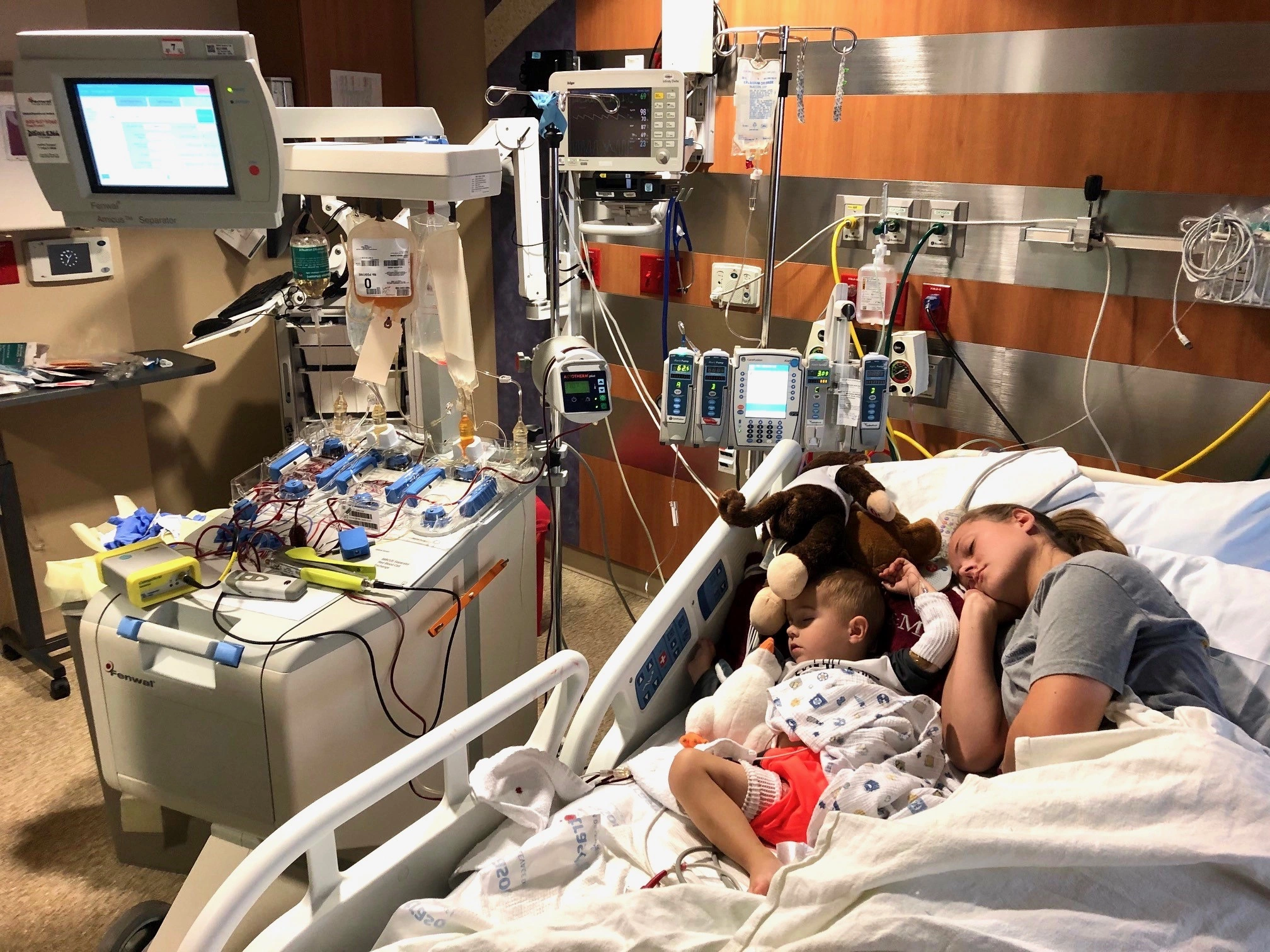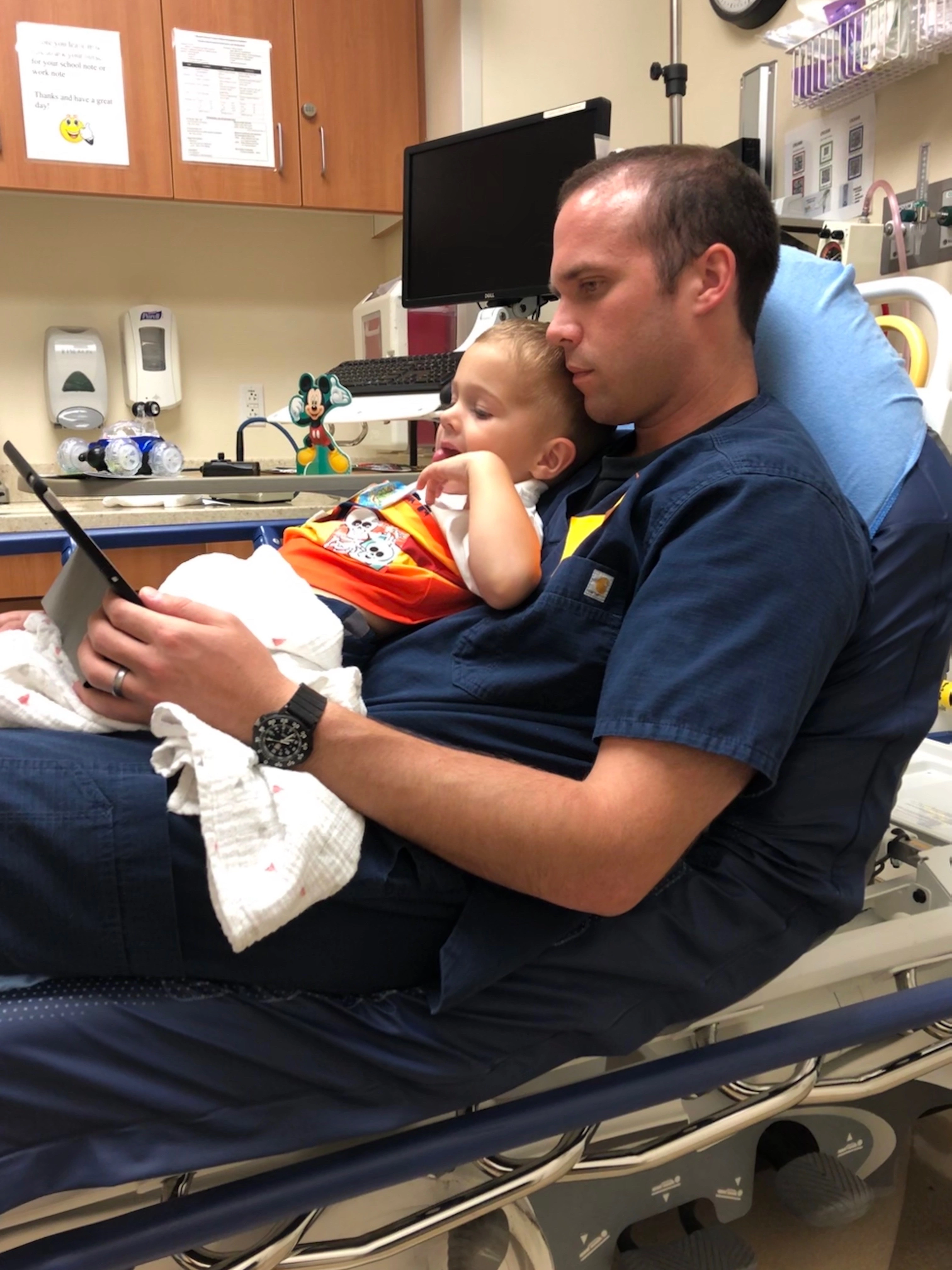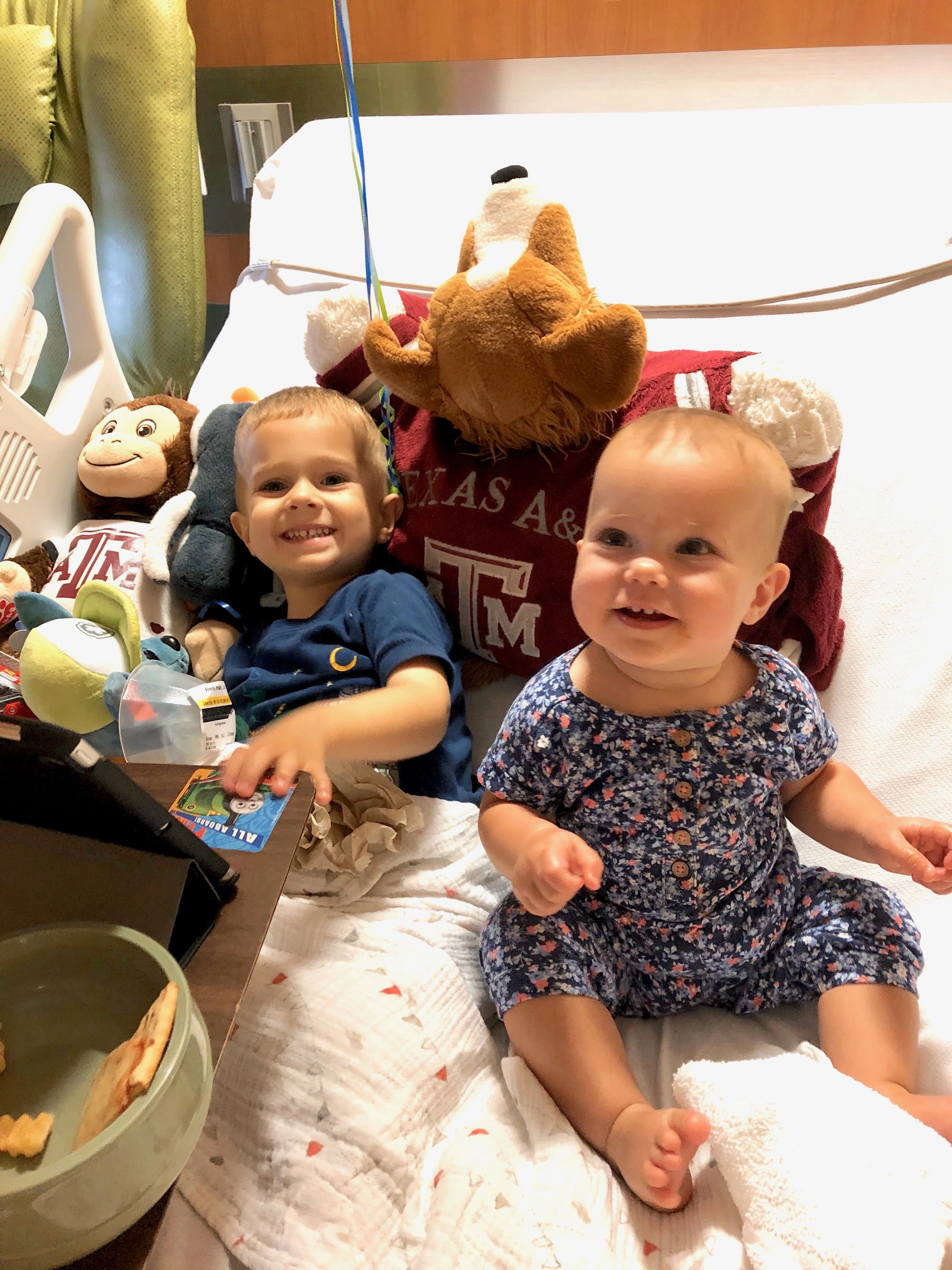 Dr. Dayyat recommended two treatment plans for Corbin, one more aggressive with possible complications and one more conservative. He also immediately reached out to Dr. Greenberg for a second opinion.
While Elizabeth and her husband Scott, who is a fourth-year medical student at Texas A&M College of Medicine, wrestled with the decision of which treatment plan to follow, they sought several trusted opinions. Rachel and another mother of a little girl diagnosed with TM (who Elizabeth had also been out in touch with) recommended the more aggressive treatment that each of their children had undergone. So did Danny Little, MD, a McLane Children's surgeon Scott had met months ago who, as fate would have it, happened to walk by at the perfect moment. He told them that if it was his own child, he'd choose the more aggressive treatment, too. With further support from Dr. Greenberg and Dr. Ransom, the Cardone family felt confident taking the next step in Corbin's treatment.
Dr. Ransom spoke to Elizabeth that night on the phone, saying he believed God had placed Dr. Greenberg in their lives for a reason.
"Thousands of people had been praying for our son."
This confirmed their decision to pursue the more aggressive treatment — plasmapheresis, a blood purification procedure which consists of separating plasma from blood cells, purifying it by removing the antibodies and then returning the blood to the body.
They moved Corbin into the pediatric intensive care unit (PICU) to start treatment and were told they probably wouldn't see improvements until treatment three, about a week later.
As Elizabeth looked out the window of their room, she noticed the large playground outside and quietly wondered if her son would ever play on one again.
It turns out the answer was yes, and faster than anyone had expected.
Corbin's miraculous recovery from AFM
About 24 hours after his first treatment, Corbin lay in his hospital bed playing on a tablet. Suddenly, he set the tablet down, turned to his mom and told her he wanted to walk. To everyone's amazement, he climbed out of bed and walked out of the room and down the hallway.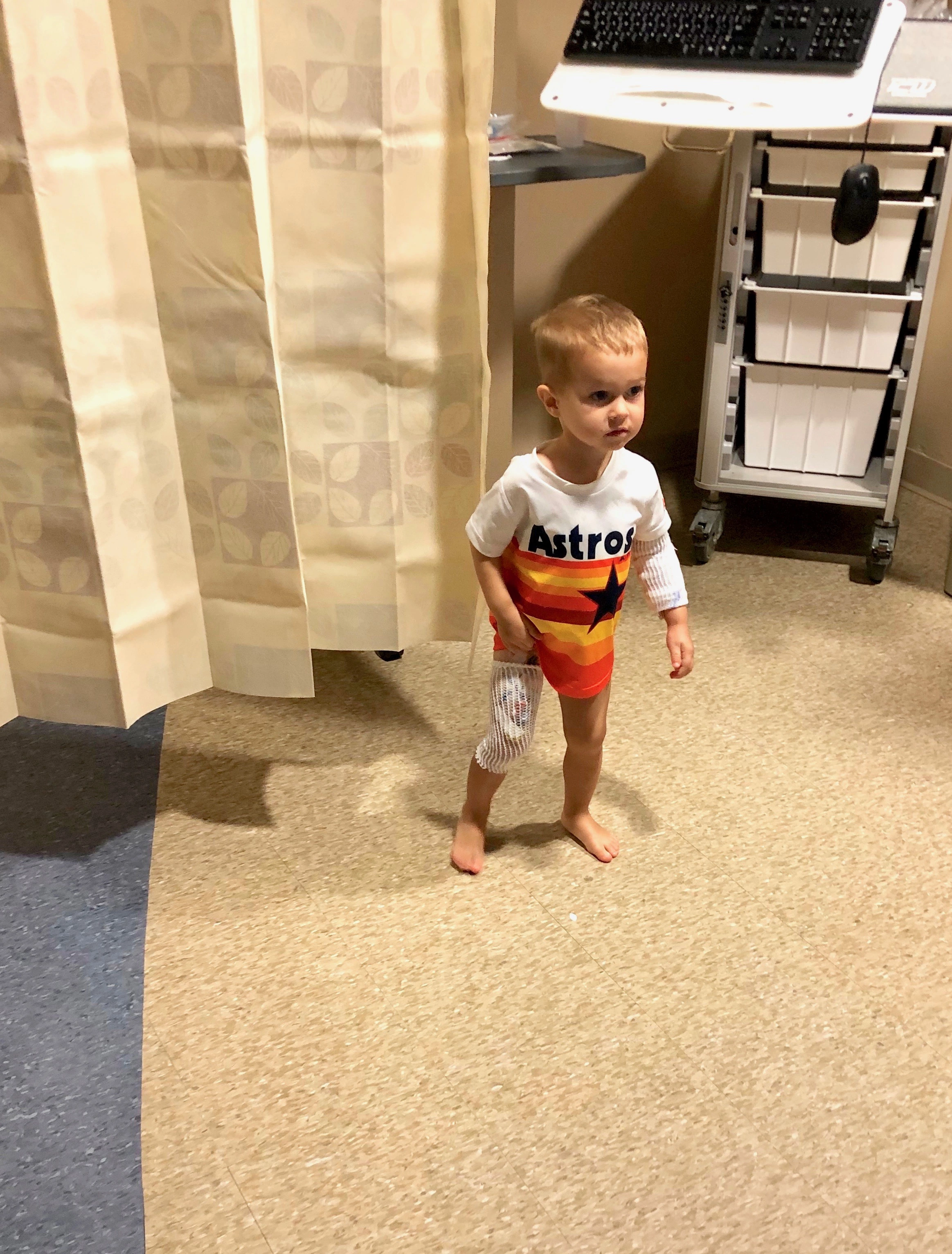 "Thousands of people had been praying for our son," Elizabeth said. "In that moment, we saw those prayers tangibly answered! All we could do was praise the Lord!"
It wasn't long before he was swinging from bars on the playground outside with other kids, running around, smiling and laughing again. Corbin finished treatment coupled with high dose steroids and was released from the hospital after a total of about two weeks.
A few weeks later, a consult with Dr. Greenberg in Dallas confirmed that Corbin had AFM. Also in awe of Corbin's recovery, Dr. Greenberg recommended the family return home to normal life and come back for a follow-up visit next summer. He also told them how rare it was to experience a full recovery from AFM.
"It is so humbling," Elizabeth said. "This experience has shifted my perspective in the mundane day-to-day things that I now actively thank God for."
Elizabeth said she will never forget hearing the definite AFM diagnosis while looking at her fully recovered son. This disease can be fatal or disabling but here Corbin was, bouncing around the exam room — her little miracle.
Looking back, Elizabeth is grateful for the partnership their family experienced with Corbin's doctors and nurses. From College Station to Temple to Dallas, Corbin's parents and medical teams worked together diligently and without delay.
"Above all, everyone always listened to us," Elizabeth said. "We respected that they are the experts and they respected that we are Corbin's parents."
Elizabeth and Scott have found comfort in the support of other parents who have faced the same journey and intend to give back to the AFM community. AFM is a newly recognized disease, with the first diagnosis occurring in 2014. Diagnoses of the disease flare up every two years between August and October, following a pattern, leading researchers to believe viruses likely play a role.
Researchers expect a spike in diagnoses of the disease in 2020, as 2019 has been a low year.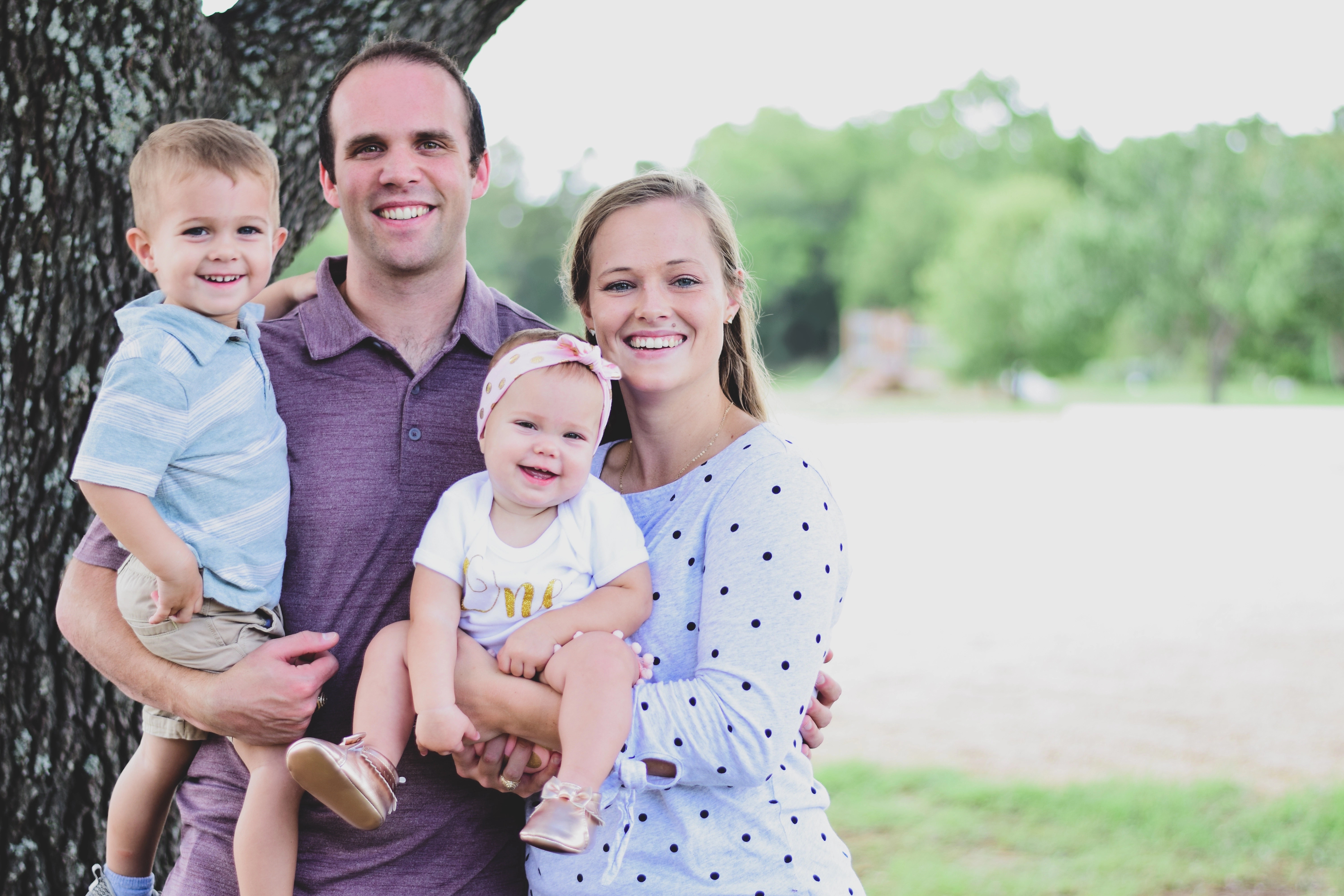 "It is difficult to see so many other children devastated so severely with AFM," she said. "We will never be able to express our gratitude enough to everyone who played a part in Corbin's recovery, but I intend to spend my life bringing awareness to AFM. I pray that ultimately we see far more recoveries like Corbin's versus what is seen in most children with this disease today." 
As for Corbin, he is already back to enjoying life as a carefree and active toddler. That's something his parents won't take for granted ever again.
"It is so humbling," Elizabeth said. "This experience has shifted my perspective in the mundane day-to-day things that I now actively thank God for."
To read more inspiring stories like Corbin's, subscribe to the weekly Scrubbing In newsletter.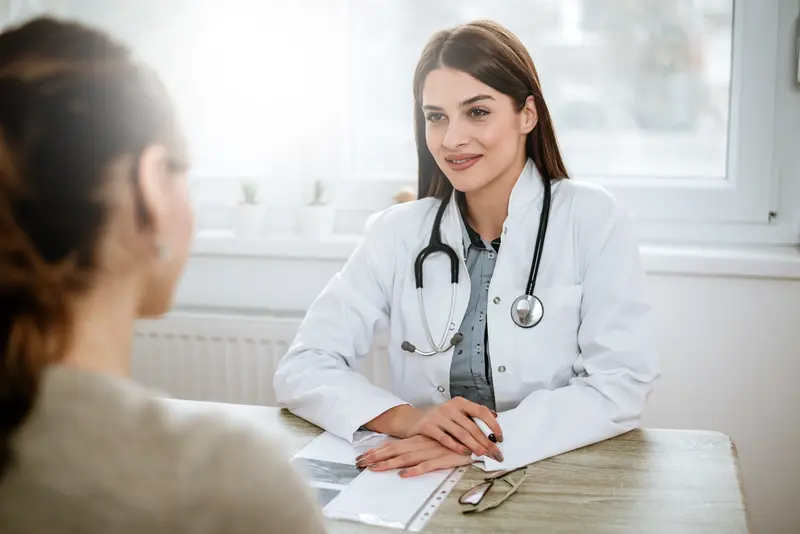 We make it easy.
Healthcare doesn't have to be difficult. We're constantly finding ways to make it easy so that you can get Better and stay that way.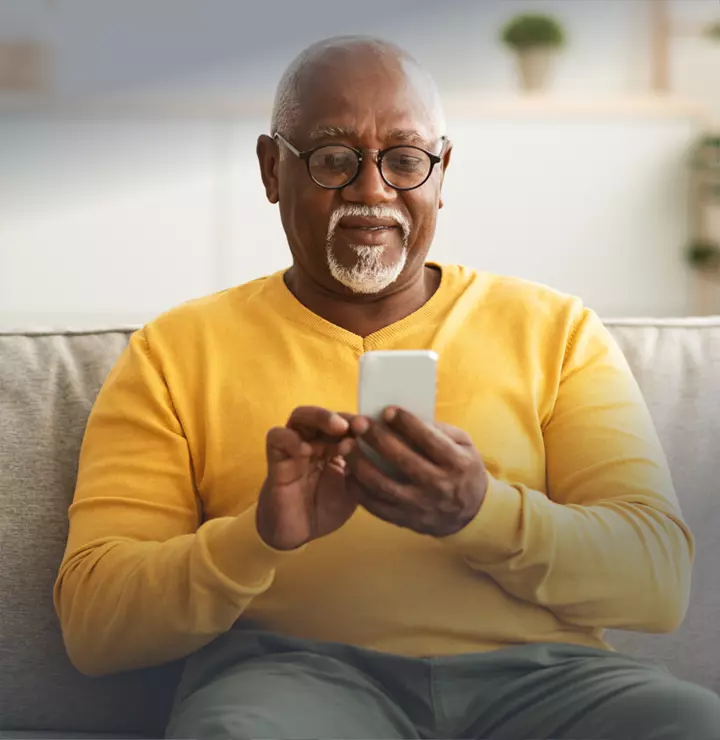 Better

tools make it easier
We all have different healthcare needs. Handle them your way with the MyBSWHealth app. Download the app today and take a hands-on approach to your healthcare.