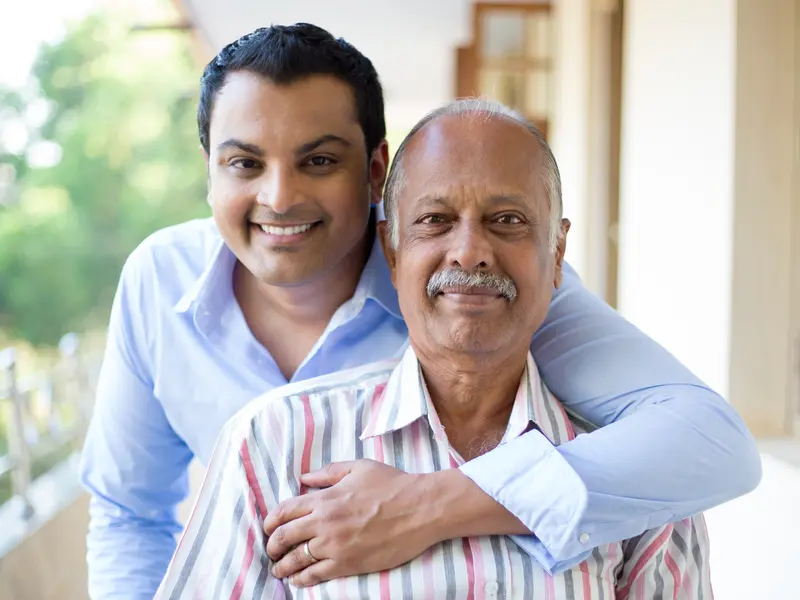 What is Hodgkin's lymphoma?
In Hodgkin's lymphoma cancer, abnormal cells develop in the lymphatic system. This can affect the ability of your immune system to work as it should. Hodgkin's lymphoma spreads in the lymph nodes in a predictable pattern and can eventually spread to other organs in the body.
Hodgkin's lymphoma is a less-common type of cancer but is often treatable. According to National Cancer Institute statistics, the five-year Hodgkin's lymphoma survival rate for stages 1 and 2 is over 90%.
When it comes to Hodgkin's lymphoma, each person's care is unique. Our patient navigators can help you learn more about your condition, treatment and support options.
Why Baylor Scott & White Health for Hodgkin's lymphoma treatment
Our blood cancer specialists across North and Central Texas offer you access to Hodgkin's lymphoma care near you. In addition to medical oncologists, you'll receive care from a team of multiple specialists and health professionals.

With a complete team by your side, we care for you as a whole person. Our system offers innovative therapies for Hodgkin's lymphoma cancer. Baylor University Medical Center, part of Baylor Scott & White Health, has one of the nation's oldest blood and marrow transplant programs. We also care for your emotional, mental and spiritual needs through our extensive support services.
A team of specialists to care for Hodgkin lymphoma
Multiple care locations in North and Central Texas
Advanced Hodgkin's lymphoma treatment options, including immunotherapy
Pediatric Hodgkin's lymphoma care at Baylor Scott & White McLane Children's
Access to a diverse portfolio of Phase I, II and III clinical trials and research studies aimed at advancing expanding screening, prevention, diagnostic, and treatment options for
Hodgkin's lymphoma
Support programs during Hodgkin's lymphoma treatment and into survivorship
Dedicated patient navigators
Baylor Scott & White Health is the third-largest network of cancer centers accredited by the Commission on Cancer.
Certain Baylor Scott & White Health locations are accredited by the Foundation for the Accreditation of Cellular Therapy (FACT) for quality in cellular therapy, including blood and marrow transplantation and immunotherapies.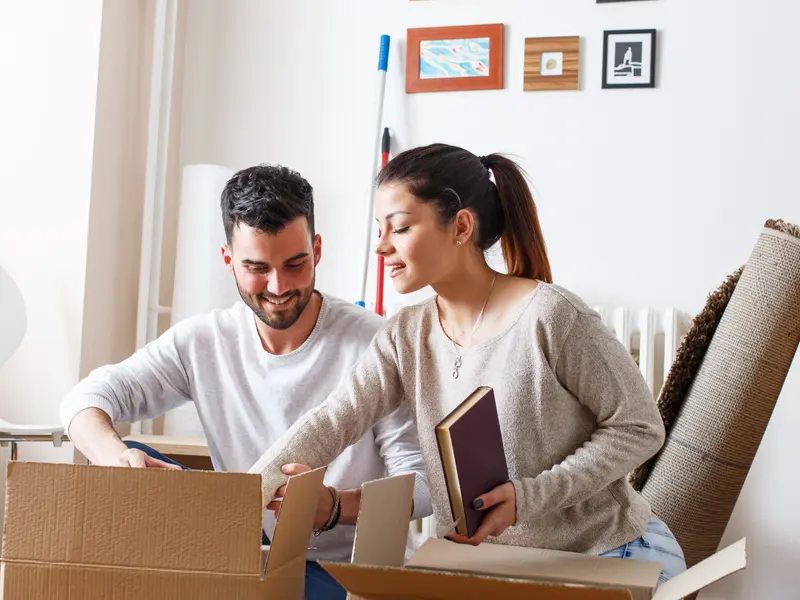 Hodgkin's lymphoma symptoms
Typically, one of the first signs of Hodgkin's lymphoma is swollen lymph nodes. This type of cancer can eventually affect lymph nodes throughout your body.
While some people may not show any symptoms, others may experience:
Shortness of breath or a persistent cough
Ongoing fatigue
Decrease appetite and unexpected weight loss
Abdominal pain or swelling
Fevers that come and go
Night sweats
Skin itching
Several of these symptoms can be associated with other illnesses, too, and this is not an exhaustive list. If you have any concerns or questions regarding Hodgkin lymphoma, seek medical advice.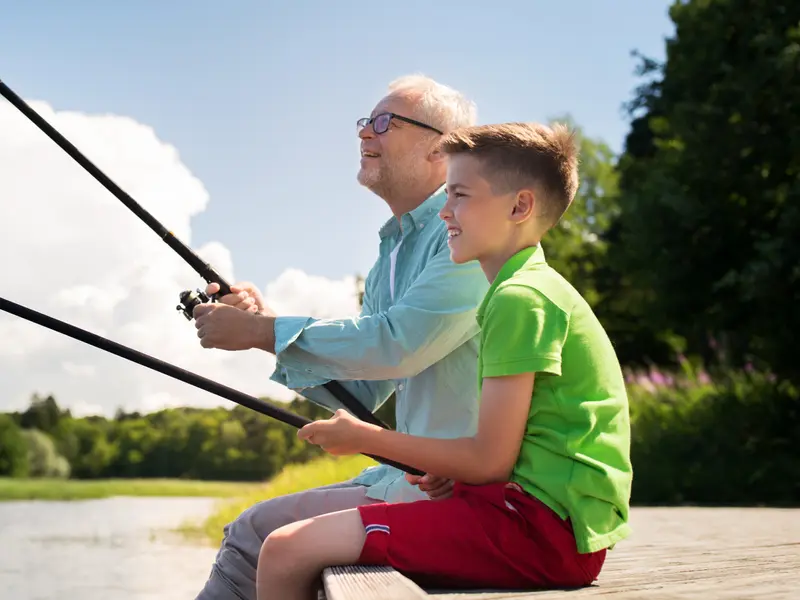 Risk factors and causes of Hodgkin's lymphoma
Hodgkin's lymphoma develops when certain abnormal immune cells start to grow and multiply at a rapid pace. However, the exact reasons this begins in the first place aren't fully understood.
Research is still looking into what leads to a Hodgkin's lymphoma diagnosis, but some risk factors have been identified, including:
Infection with the Epstein-Barr virus
Infection with HIV
A weakened immune system due to transplant
Being a teen or young adult or being over 55 years old
Being male
Having a close family member, like a sibling, who has had Hodgkin's lymphoma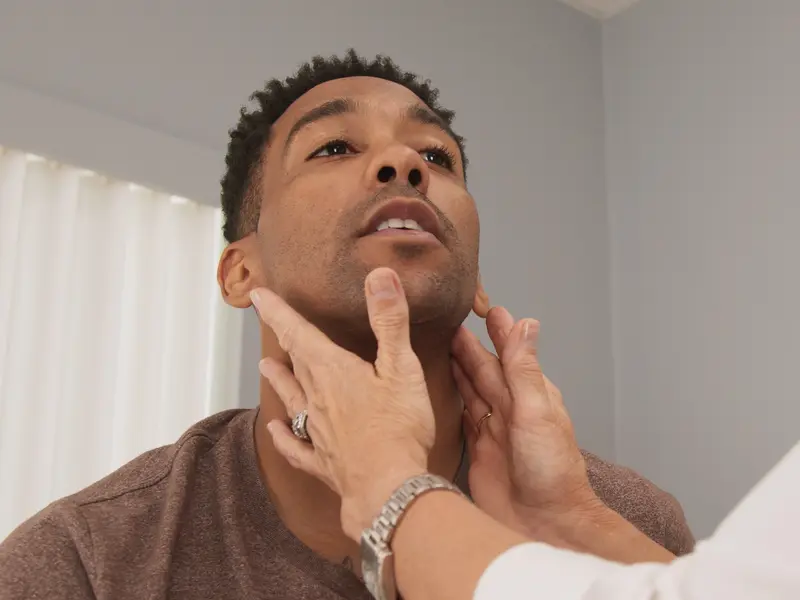 Diagnosing Hodgkin's lymphoma
Diagnosing Hodgkin's lymphoma starts by taking your comprehensive medical history and a physical examination to understand the symptoms you're experiencing. Your doctor will measure accessible lymph node groups, including the neck, underarms and groin, as well as other organs.
Your doctor may also request a biopsy of your lymph node. A biopsy for lymphoma takes a tissue sample or removes an entire lymph node for testing. The biopsy samples are then examined for an abnormal cell type in those with Hodgkin lymphoma called Reed-Sternberg cells.
Your doctor may request imaging tests, blood tests and bone tests along with a biopsy to help diagnose your Hodgkin lymphoma subtype, stage and develop a treatment plan.
Hodgkin's lymphoma treatments
​​​​​​​​​​​​​
You may have one treatment or a series of different types of treatment for Hodgkin's lymphoma. Along with options like chemotherapy or radiation, immunotherapy is now an option for some people with Hodgkin's lymphoma. Talk with your doctor and clinical team about your diagnosis to determine the best treatment approach for your specific stage and type of Hodgkin's lymphoma cancer.
Autologous blood stem cell transplant
Before you have chemotherapy for Hodgkin's lymphoma, doctors can take healthy stem cells from your own blood. Using a blood stem cell transplant, these healthy cells are then infused back into your body to help it remake new cells to help treat Hodgkin lymphoma cancer.
Blood and marrow transplant
A blood and marrow transplant infuses healthy marrow cells back into your body after high doses of chemotherapy. These transplanted cells can help your body make new healthy blood cells to replace those destroyed during chemo for Hodgkin's lymphoma.
Chemotherapy
For most cases of Hodgkin's lymphoma, you'll get a mixture of several chemo drugs. The most common combination for Hodgkin's lymphoma treatment is called ABVD.
Clinical trials
Baylor Scott & White Research Institute may offer you access to clinical trials for Hodgkin's lymphoma cancer. Search for Hodgkin's lymphoma to find current trials or read more about our cancer research.
Monoclonal antibody therapy
Synthetic antibodies, called monoclonal antibodies, are an option to treat Hodgkin's lymphoma. These antibodies attach to specific places on cancerous cells to help the body destroy them.
Pain management
Hodgkin's lymphoma may cause pain due to its effects on your body, or you may have pain due to Hodgkin's lymphoma treatments. In either case, our pain management specialists can provide options to help you manage any pain related to your Hodgkin's lymphoma cancer.
Radiation therapy
Beams of targeted radiation may be used to kill Hodgkin's lymphoma cells. Often, if you have radiation therapy to help treat Hodgkin's lymphoma symptoms, it will be used along with chemo.
Find Hodgkin's lymphoma care
Our network of cancer centers, hospitals and cancer specialists offer you access to Hodgkin's lymphoma care in both North and Central Texas. Get started by finding a lymphoma care location near you.

*Certain treatments may not be available at every location. Your cancer care team will work to create a treatment plan convenient for you.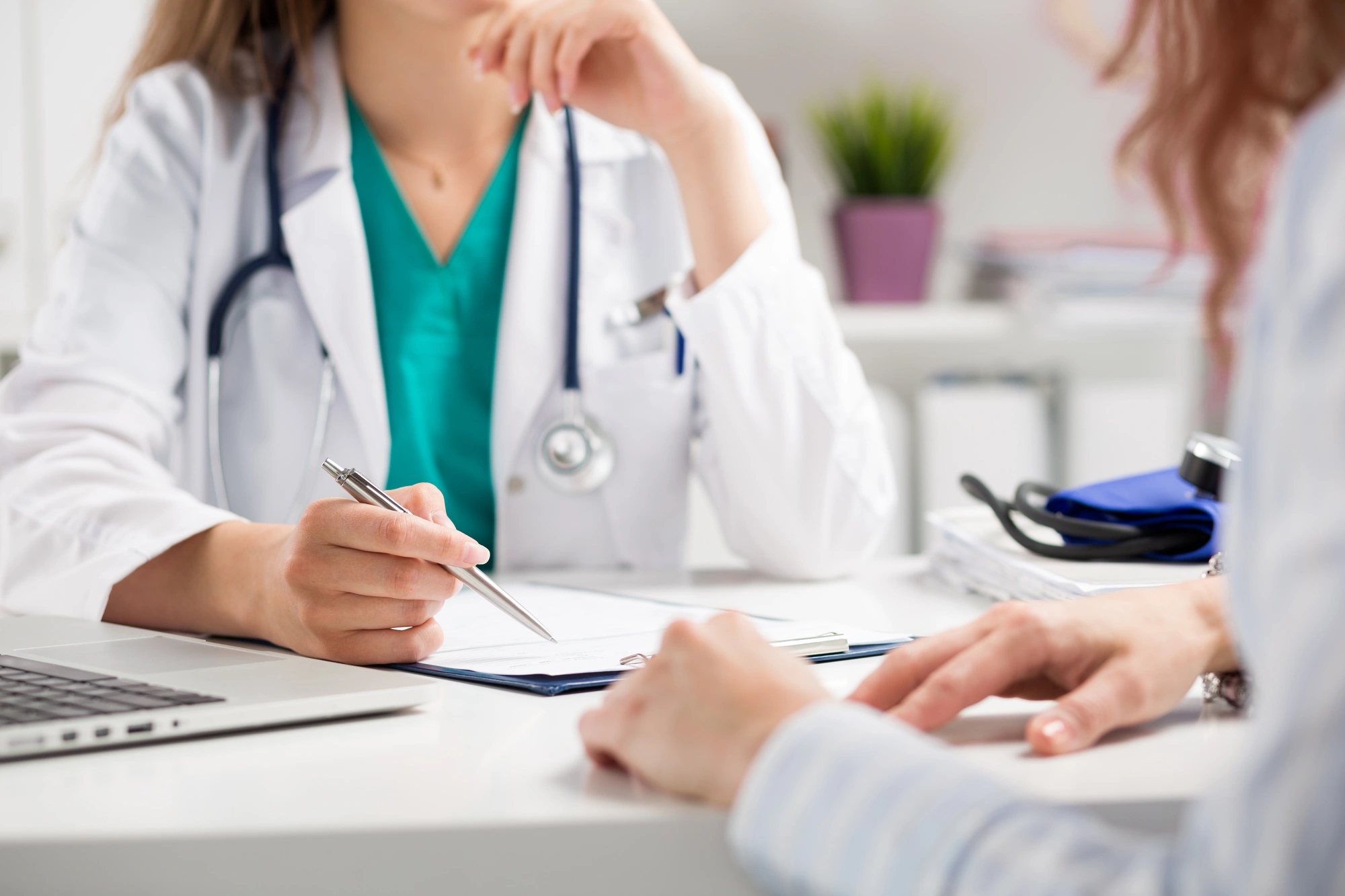 Hodgkin's lymphoma support
You'll have support for every step of your Hodgkin's lymphoma care. Our support services include events, educational resources and patient navigators to care for you as a whole person.

And after your Hodgkin's lymphoma treatment, our survivorship program helps you navigate life after cancer.