By the bedside during tough end-of-life decisions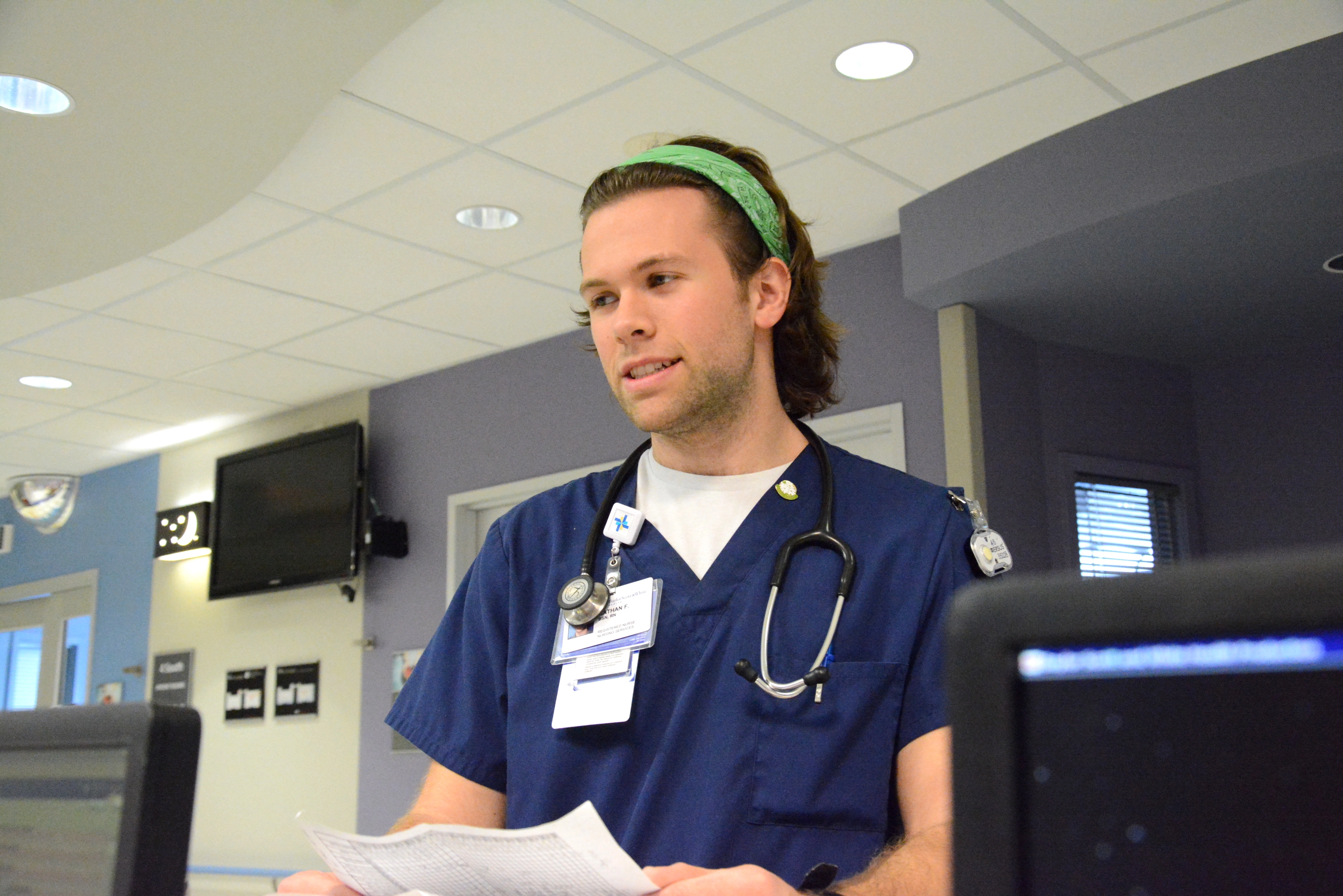 Eugene Nadeau had suffered a deep vein thrombosis blood clot in July of 2015, and after some complications, he became ill and was rushed from his home in Minerva, Texas, to the emergency room at Scott & White Medical Center – Temple on Christmas day.
Eugene had previously outlined advance directives for palliative care, so that in the case of unpredictable circumstances, his quality of life would be upheld. After Eugene was monitored in the ICU for dialysis, he was transferred to the second floor south tower where our paths would cross and lives would change forever.
At 7 a.m. that morning when I walked in to greet Peggy, Eugune's beloved wife, I could tell she was very gracious. Although she and her husband had made the difficult decision to end medical treatment, she continued to show a great deal of character and strength.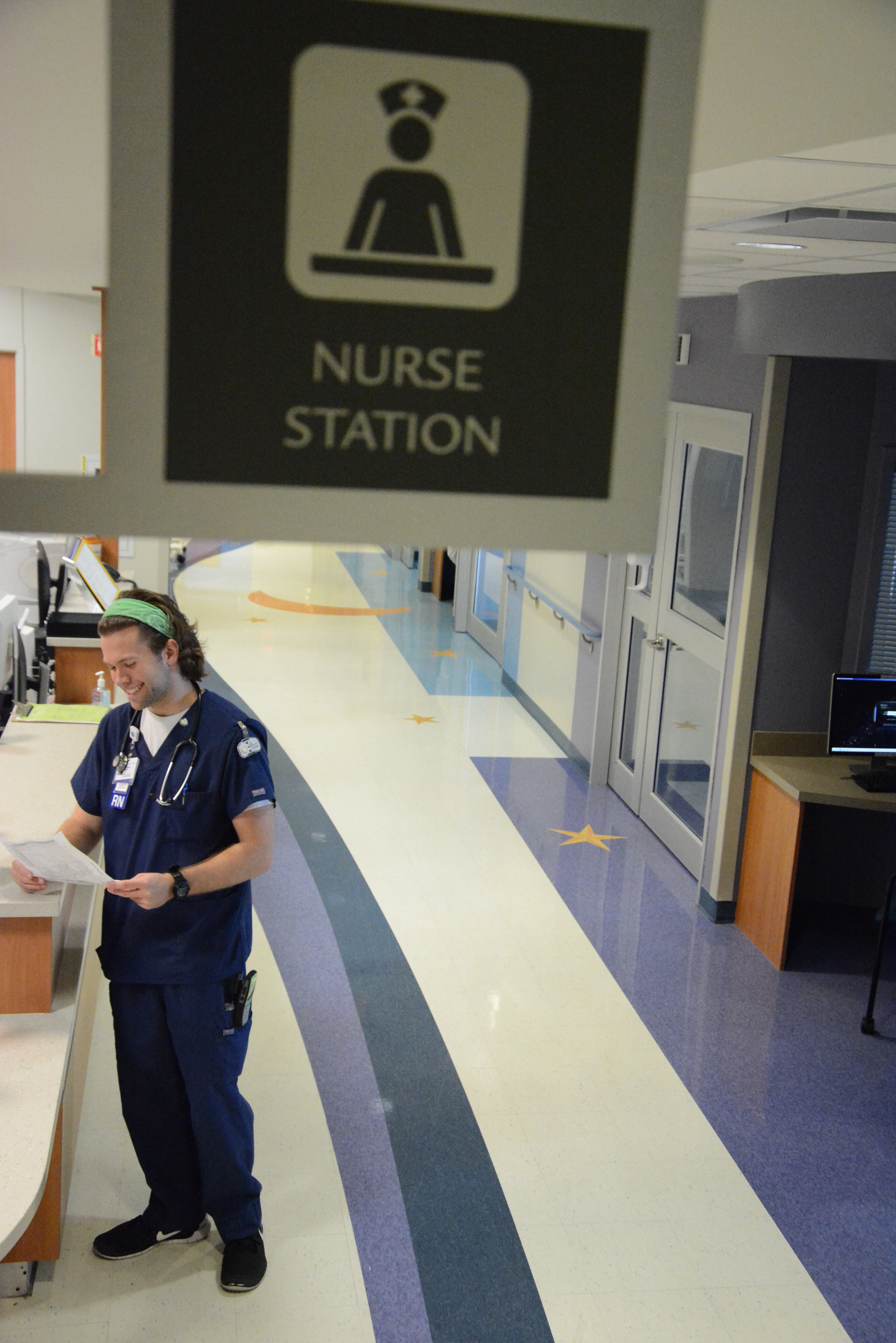 While nurses aren't always directly trained in palliative care, they play one of the most important roles offering emotional support during tough end-of-life decisions. During this sensitive time, my concern always shifts to the family. You have to transition your goal from trying to heal, to making sure your patient is as comfortable as possible.
During Eugene's stay, I focused on managing his pain and providing care for his family. Whether it was getting someone a drink of water or a pillow, I made an effort through these small gestures to check on them constantly. Eugene was loved, and I was fortunate to provide encouragement to many of his visitors, including his son, daughter, granddaughter and others. While some people handle these situations privately, Eugene's loved ones were open and receptive to the support I offered, allowing me to help shoulder their burden in some small way.
As a man of faith, I asked Peggy if I could pray for her. I feel like it is one of the most encouraging things to do when a loved one approaches death, since caring for a person's whole health involves the spiritual aspect as well. I immediately saw the relief on her face as we prayed together, and we continued to pray every morning and night for the next three days.
"It was like a door opened in my life," Peggy said. "He asked if I would like him to pray for healing. I said, 'No, I would like you to pray for peace.'"
Eugene passed away on January 2, 2016 at age 69, and I was honored to have been a part of his care.
"I'm a person of faith, but if it was not for those three days with Nathan, I don't think I could have survived like I did," Peggy said. "I didn't like to sleep or nap, but I felt like I could rest if he was there. I could trust him, and he was compassionate and caring."
Humbled by those we care for
Nearly five months later, I found myself standing at our routine staff morning gathering, when the chief nursing officer (CNO) began to read a letter written by Peggy, and it wasn't until about halfway through that I realized the praise and compliments were talking about me. I was surprised and honored when the CNO announced that I was one of three recipients of the DAISY Award, a special quarterly designation to recognize nurses for excellent care, chosen out of nearly 300 nominees.
Our CNO told us The DAISY Award was implemented by a patient who died from an autoimmune disorder. This patient loved his nurses so much, he always requested his father not only bring him a cinnamon roll when he came to visit, but enough for all the nurses. This tribute is a national award carried out in a number of hospitals, as a way to recognize nurses for the outstanding work they do.
The care and gentleness of a nurse can go so far.
The more I thought about it, the more I realized that these nurse stories happen all the time. It is the nature of a nurse's work to care for patients who are in a very vulnerable state. The care and gentleness of a nurse can go so far. Although nurses are working hard every day, most of them go unnoticed. This award is a great opportunity to bring recognition for what nurses do every day.
"No one was uncaring," Peggy said. "No one treated my husband with anything less than dignity and respect, but for some people it was a duty. For Nathan it seemed like more of a gift."
I've always wanted a profession where I can help people. I've been richly blessed, and I wanted to share that with people in a very literal way. There are a lot of professions that are service professions, but nursing is a very clear showing of that service and care.
I believe when someone is pressed, what's inside comes out. Peggy was in a very pressing situation losing her husband, after almost 48 years together. She was always very appreciative and receptive to my care, and it was thoughtful of her to nominate me for the award.
"After working in healthcare myself for more than 35 years with people with developmental disabilities, I found people who do well at their job get very little thanks," Peggy said. "I think it's important for them to be recognized directly by people that they care for."
This experience refreshes my energy and reminds me that every patient is an opportunity to share the love of Christ that's been given to me. Now looking at my statue, certificate and letter from Peggy, it is humbling to know I really can make a huge difference in people's lives through a little effort. It renews my zeal as a nurse and reminds me that being a nurse is more than just a job — it's a calling.
Find your calling and join our nursing team.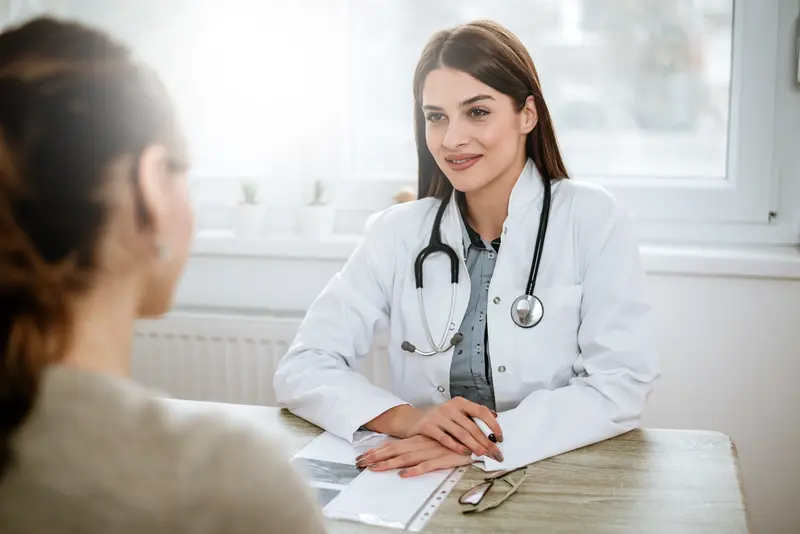 We make it easy.
Healthcare doesn't have to be difficult. We're constantly finding ways to make it easy so that you can get Better and stay that way.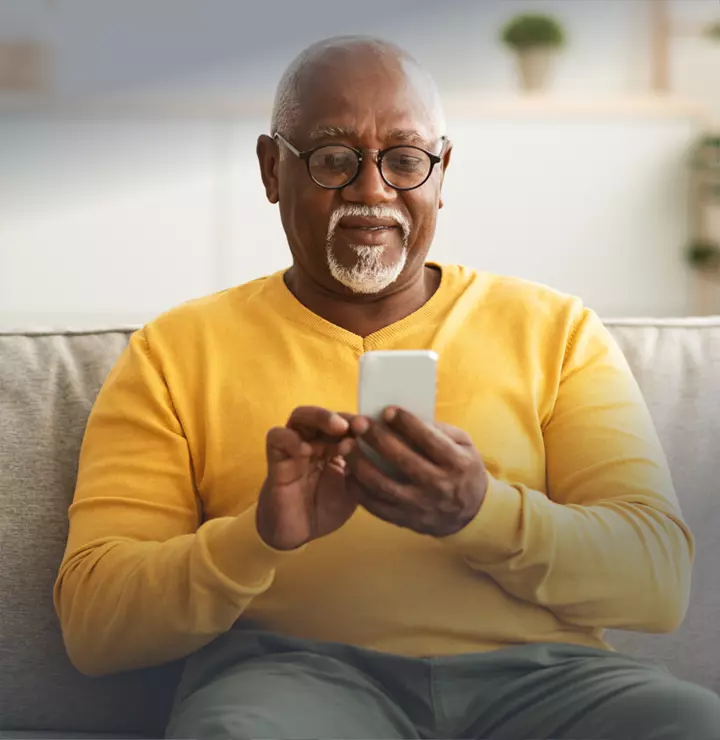 Better

tools make it easier
We all have different healthcare needs. Handle them your way with the MyBSWHealth app. Download the app today and take a hands-on approach to your healthcare.