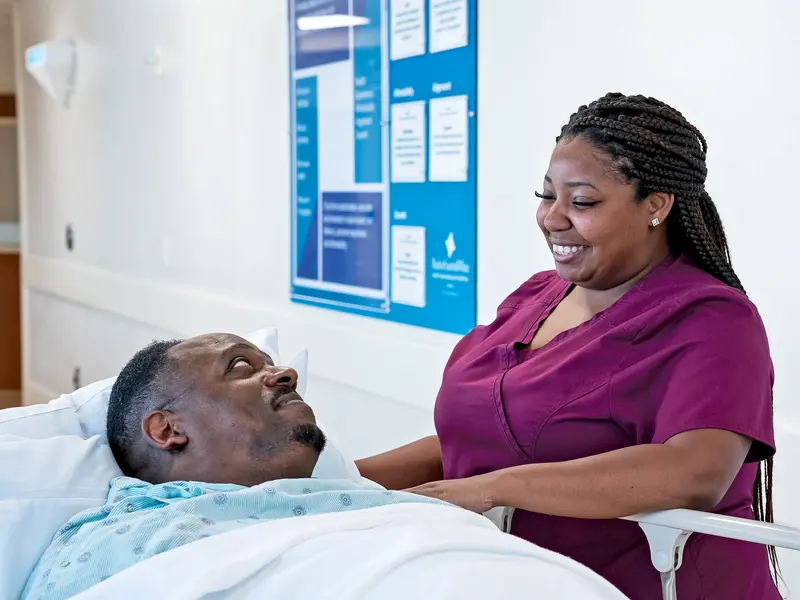 A regional and national referral center for chronic total occlusion (CTO) stenting
Baylor Scott & White Heart and Vascular Hospital – Dallas is a regional and national referral center for high-risk heart patients seeking treatment for totally occluded arteries with chronic total occlusion (CTO) stenting. Our Dallas heart hospital is among a handful of medical facilities in Texas that offers CTO stenting to address coronary obstructions as an option to bypass heart surgery.
Diagnosing chronic total occlusion includes performing a routine physical exam with a comprehensive medical history. Heart doctors also may order X-rays, EKG, stress tests, a CT scan, MRI or an angiogram to understand each patient's condition thoroughly.
Symptoms and risk factors of chronic total occlusion
Symptoms
Symptoms of chronic total occlusion my include:
Angina or chest pain
Pain in the upper body and arms (potentially concentrated on the left side)
Jaw pain
Indigestion or choking feeling
Nausea
Dizziness or lightheadedness
Cold sweat
Rapid or irregular heartbeat
Unusual fatigue
Risk factors
These conditions may increase your risk of chronic total occlusion:
Smoking or daily exposure to second-hand smoke
Past heart attack or known coronary artery disease
Family history of heart disease
High cholesterol
Postmenopausal status (women)
Taking birth control pills and smoking (women)
Being overweight
Diabetes
Hypertension (high blood pressure)
Sedentary or inactive lifestyle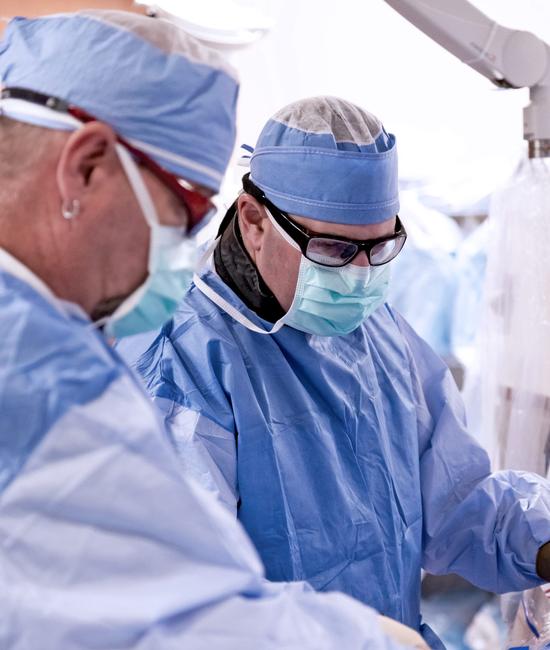 Percutaneous coronary intervention (PCI) for treating chronic total occlusion
Most patients with chronic total occlusion symptoms traditionally require a coronary artery bypass graft (CABG) surgery to clear the blockage. However, interventional cardiologists using advanced technologies and innovative, less-invasive techniques, improve the outcomes of percutaneous coronary intervention (PCI), making it a viable option for some heart patients experiencing symptoms related to their CTO.
Interventional cardiologists are now able to steer special guide wires and catheters across the blockages gently.
Percutaneous coronary intervention of chronic total occlusion may result in:
Improved symptoms
Improved left ventricular function
Overall survival improvement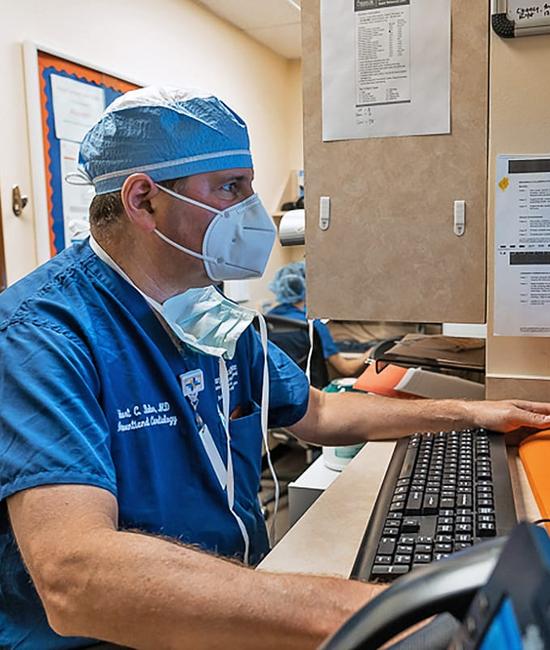 CTO Progress Registry
Baylor Scott & White Heart and Vascular Hospital – Dallas participates in the CTO Progress Registry, a national database of elite cardiac centers nationwide sharing data to identify best practices and best outcomes.
Patients benefit from CTO-related studies, including various research trials to drive innovation.
Participation in the registry differentiates our program's capabilities from many other hospitals.