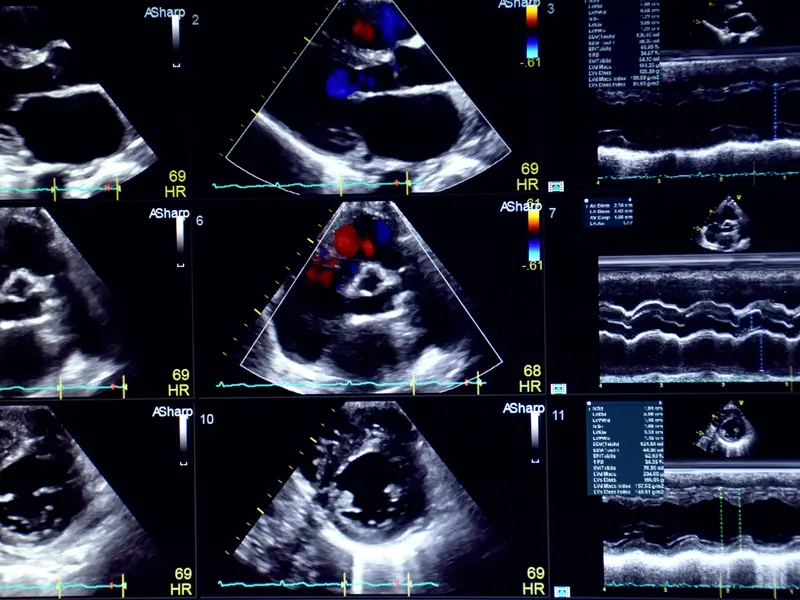 Specialized experience in non-invasive vascular techniques
Non-invasive vascular services at Baylor Scott & White Heart and Vascular Hospital – Dallas are used for diagnosing a wide variety of conditions and abnormalities of the circulatory system, including blockages, clot formation and aneurysms in the arteries and veins, and for locating specific areas for study. Diagnostic testing in the non-invasive department of our Dallas heart hospital often achieves results similar to those of more-invasive procedures but with less risk and no radiation exposure to the patient.
At our heart and vascular hospital in Dallas, we offer comprehensive non-invasive vascular care, including carotid ultrasound to evaluate any blockages or narrowing in the arteries leading to the brain, abdominal ultrasound to diagnose and evaluate abdominal aortic aneurysm (AAA), venous ultrasound and vein mapping for dialysis access and bypass grafts. We also provide physiologic testing (blood pressure measurements) to evaluate blockage in the arteries of the legs and the arms.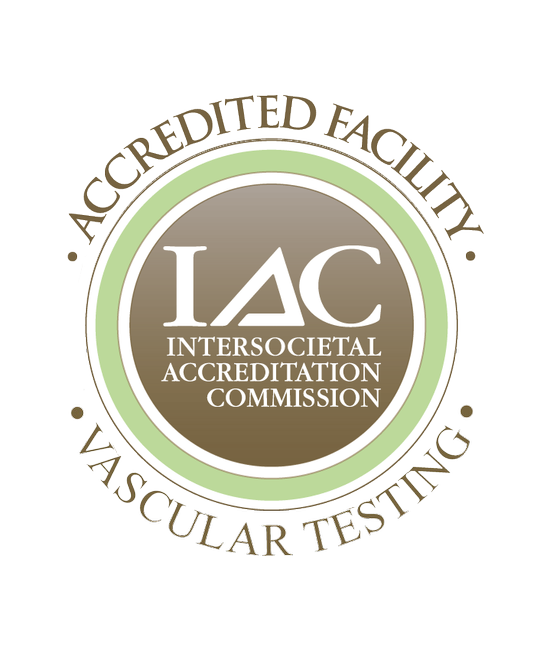 Accredited by the Intersocietal Accreditation Commission (IAC)
The non-invasive vascular lab at our heart hospital in Dallas is accredited by the Intersocietal Accreditation Commission (IAC) in peripheral venous, peripheral arterial and extracranial cerebrovascular duplex (carotid Doppler) examinations. The non-invasive department has been accredited in vascular testing since 2005 with specially trained and nationally registered sonographers. The physicians on the medical staff of our Dallas heart center include board-certified vascular surgeons, cardiologists and other specialists.
Non-Invasive vascular services offered in Dallas
​​​​​​​​​​​​​
Ankle brachial indexes (ABIS)
For the ankle brachial indexes test at our heart and vascular hospital, blood pressures are taken at the arm and ankle. The ankle pressure is then divided by the arm pressure giving a ratio the physicians will use to determine severity.
Cerebrovascular ultrasound (carotid)
For the cerebrovascular ultrasound test, ultrasound is used to view the carotid arteries that lead to the brain to assess for narrowing and blockage. If an abnormality is found, a treatment plan may be put in place by the vascular experts at our heart and vascular hospital in Dallas
Non-invasive arterial studies and ultrasound
This is a form of testing in which ultrasound waves measure the speed and direction of blood flow to diagnose blockages.
Segmental pressures
Segmental pressure is similar to ankle brachial indexes, but it involves two or three additional blood pressure cuffs. They are placed just below the knee, just above the knee and at the upper thigh. Blood pressures are recorded at each point, and significant drops between body segments may suggest blockages or narrowing in the arteries.
Venous ultrasound
Venous ultrasound involves the use of high-frequency sound waves to produce real-time images of the veins. Diagnosis and treatment plans can thus be determined quite simply and easily by the experts at our Dallas heart hospital.
Frequently asked questions
Self-parking is available adjacent to the hospital in Lot 19 or Garage 10. Valet parking is available at the hospital's entrance off Junius Street.

When you arrive, you will need to visit our Access Services desk where you will be greeted and checked in. Our access services team will collect any co-payment due and have you sign the appropriate consent forms. Once you are completely checked in, your access services representative will arrange for your transport to the non-invasive department.

Most of our procedures are short, but plan on spending a couple of hours to account for checking in on the ground floor, walking to the department and completing your test.