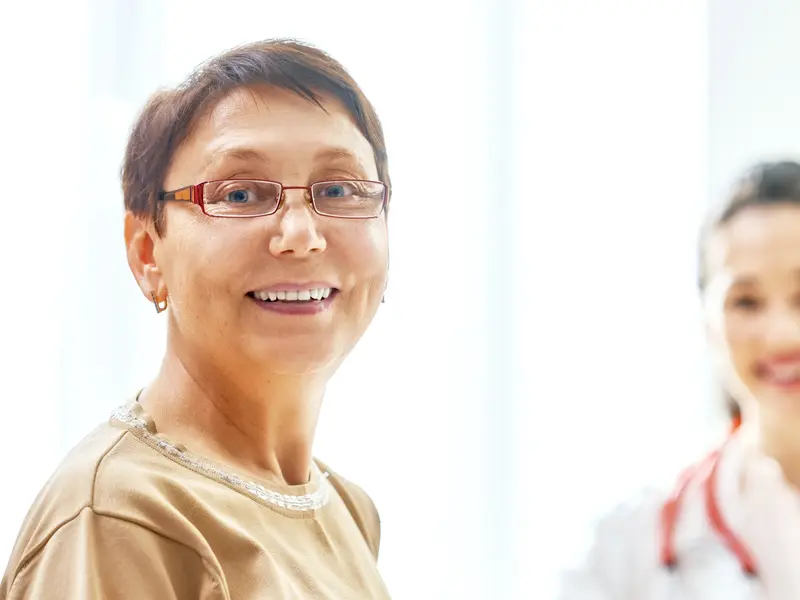 Protecting your heart during and after cancer treatment
The Cardio-Oncology Center in Dallas focuses on preventing, detecting and managing potential cardiac harm that may occur from cancer treatments, including chemotherapy and radiation therapy. A multidisciplinary team, including cardiology, hematology, oncology, and radiation oncology specialists, creates a treatment plan to help navigate your patient journey.
The goal is to help you prevent or significantly reduce cardiac side effects from treatment, maximize the benefits of your cancer treatment, and achieve the best possible outcomes.
The cardiology-oncology connection
More people than ever are surviving cancer due mainly to the advancements in chemotherapy and radiation therapy treatments. However, there is a chance these treatments could damage your heart.
New heart problems could develop, especially if you are already at high risk for heart disease, or existing issues could worsen. Statistics show that cancer patients are two to six times more likely to die from cardiovascular disease than those with no history of cancer.
That's why Baylor Scott & White Heart and Vascular Hospital – Dallas has established the Cardio-Oncology Center.
Cardio-oncology services
Cardio-oncology services, including physician consultations and diagnostic services, are provided on an outpatient basis.
Coordinated by a nurse navigator, you will benefit from the combined power of expertise in two disciplines–cardiology and oncology–through collaboration and research.
This approach enables:
Efficient and effective consultations in cardiotoxicity
Screening for cardiac injury before starting chemotherapy using advanced cardiac imaging to establish a baseline for future evaluation of potential harm from treatment
Streamlined consultations and clinic visits
Coordination of care with other appropriate outpatient centers at Baylor Scott & White Heart and Vascular Hospital – Dallas
Participation in clinical trials and patient studies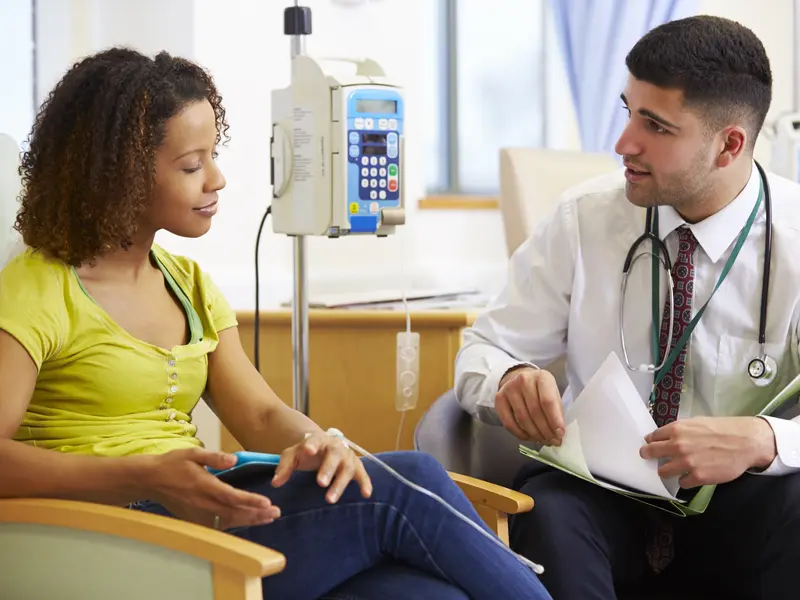 About the Cardio-Oncology Center
In Dallas, our Cardio-Oncology Center team members work closely with patients and their referring physicians to conduct a comprehensive cardiovascular risk assessment before starting cancer treatments or post-treatment.
Before treatment, the goal is to recognize the potential cardiovascular side effects of the proposed cancer therapies and initiate cardio-protective therapies when appropriate to reduce the risk of harm to the heart.
If treatment has occurred and a cancer survivor is experiencing issues, the goal is to alleviate the problems with a care plan and early intervention, if appropriate.